8 Mesmerising Hill Stations Of Maharashtra For Your Next Trip
Are you tired of summer heat already? You can plan a short trip to one of the top hill stations in Maharashtra. Read on!
April has just started, and we are already experiencing heat waves in different parts of the country. At least, it feels like that. The sun has become so hot that people are looking for a summer retreat in the mountains. If you are done exploring the snow-capped mountains of the north, it is time to head to Maharashtra.
The state has many hill stations that will allow you to unwind in the midst of the stunning beauty of nature. With greenery all around, you can enjoy your short trips to some of the unexplored locations in the state. Let's take a look at the list!
Bhimashankar
Boasting cascading waterfalls and green forests, Bhimashankar is a stunning location for a short trip. It features an ancient temple that is an abode of one of the 12 Jyotirlingas. Hence, if you are a devotee of Lord Shiva and appreciate natural beauty, you must plan a visit here.
Apart from the temple, other places that you can visit here include Bhimashankar Wildlife Sanctuary and Hanuman Lake. It also has a trek route for adventure enthusiasts. Did you know Bhimashankar is the origination point of the Bhima River that merges with the River Krishna after flowing in the Southeast direction?
Matheran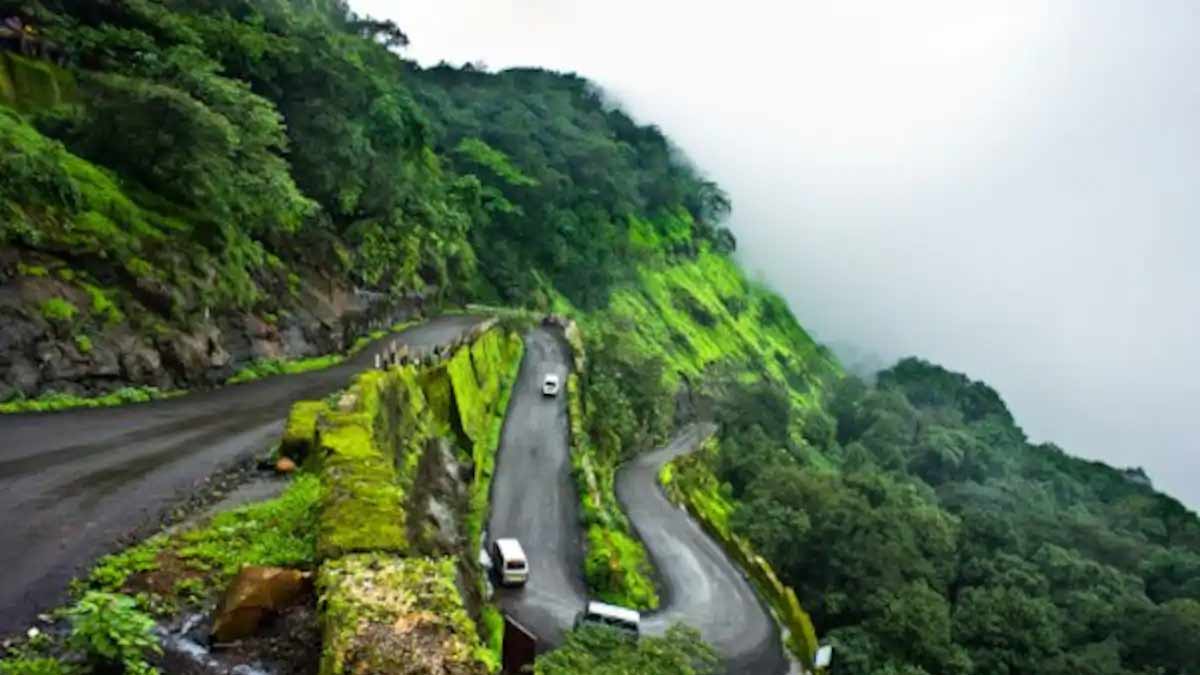 Image Courtesy: India.com
Situated near Mumbai, Matheran is an eco-friendly hill station that restricts the movement of motorised vehicles on roads. Boasting scenic views, it is the tiniest hill station in Asia.
One can explore it on horse or on foot. You can visit Dodhani Waterfalls, Louisa Point, Little Chowk Point, Chanderi Caves, Ambarnath Shiv Temple, Rambagh Point, Charlotte Lake and Irshalgad Fort. If are a daring woman, you must try rock climbing here to experience the utmost fun.
Chikhaldara
Located in the Vidarbha district, Chikhaldara is a roaring hill station because tigers exist nearby. It is rich in flora and fauna; therefore, it allows tourists to connect with themselves and nature. It receives a good amount of rainfall and is a beautiful place to enjoy a short holiday.
Places to visit in this hill station include Bhimkund, Gwaligarh Fort, Bir Lake, Kalapani Lake, Narnala Fort and Melghat Tiger Reserve. Its name is also featured in the Hindu epic Mahabharata. According to legends, it is a place where Bheema killed Keechaka, a devil.
Lonavala
Lonavala is the most famous hill station in Maharashtra. It has green valleys and is renowned for ancient Buddhist shrines. It is one of the best places to seek refuge from the summer heat.
Among several places to visit, one must not forget to explore Lonavala Lake, Bhaja Caves, Tiger's Leap, Rajmachi Fort, Valvan Dam, Bhushi Dam, Karla Caves, Visapur Fort and Wax Museum. Solo women travellers can indulge in trekking.
Amboli
Situated at the southernmost tip of Maharashtra, Amboli is a sight to behold. Because of its splendid beauty, the hill station is popular as the 'Queen of Maharashtra'. Its landscape boasts green valleys and waterfalls.
Places to visit in Amboli include Madhavgad Fort, Shirgaonkar Point, Nangarta Falls and Amboli Falls. Travellers can also enjoy trekking and enjoy the time amid the natural beauty. You can also enjoy a mesmerising view of the setting sun at Sunset Point.
Malshej Ghat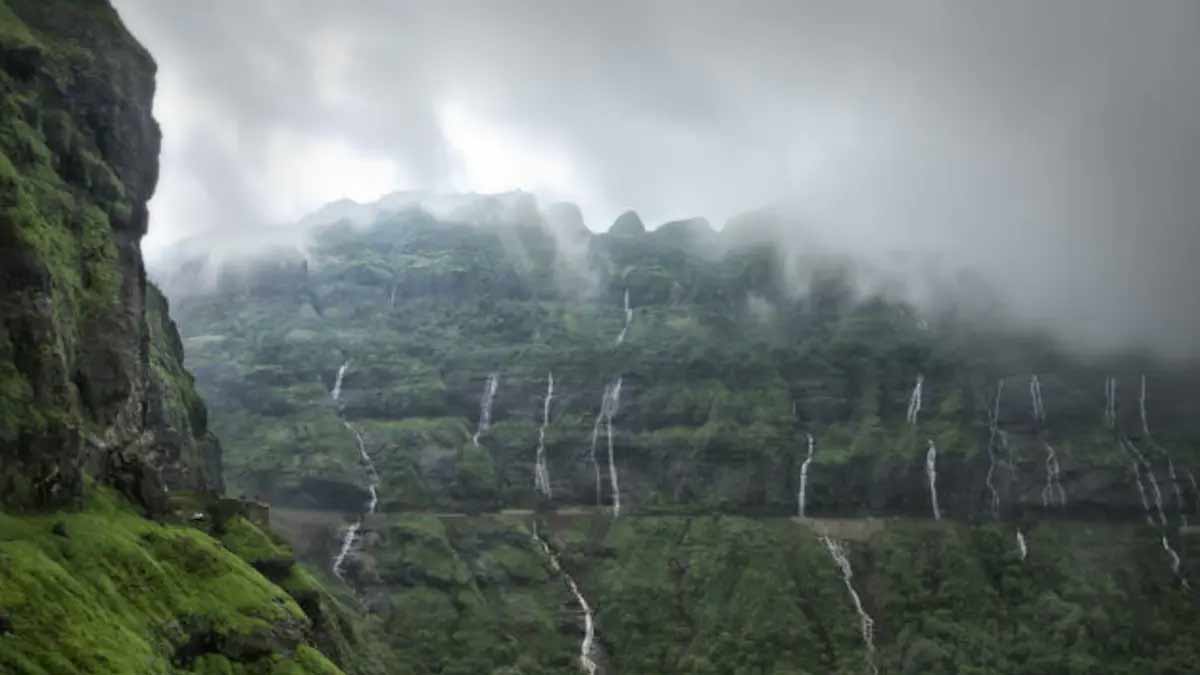 Image Courtesy: India.com
Boasting a stunning landscape, Malshej Ghat features sparkling waterfalls. It is a picturesque hill station where you can click some amazing shots for your Instagram account. The region is famous for its dense flora and rich fauna. It is a heaven for budding ornithologists.
It has several beautiful spots that you can visit. The list includes Pimpalgaon Joga dam, Ajoba Hill Fort, Malshej Falls and Harishchandragad Fort. You can enjoy camping and picnicking. It is quite close to Pune.
Bhandardara
If you are planning a weekend getaway from Mumbai or Pune, Bhandardara is the best hill station to visit. It has dams and waterfalls that add to its beauty and picturesque landscape. Travellers come here to escape from the hectic life in a city.
Places to visit in Bhandardara include Wilson Dam, Randha Falls, Rantanwadi Village, Agastya Rishi Ashram, Kalsubai Peak, Umbrella Falls and Arthur Lake. You can enjoy camping, trekking and lake camping.
Don't Miss: 5 Reasons To Visit The Town Of Lavasa In Maharashtra
Mahabaleshwar
If you already do not know, Mahabaleshwar is a popular honeymoon destination. Its name refers to 'God of great power". It has jaw-dropping views of the valleys and hills. The River Krishna originated here; therefore, it is one of the Hindu pilgrimages. Britishers developed this town as a hill station, and they used to come here to escape the heat.
Don't Miss: Hill Stations Of South India
Places to visit in Mahabaleshwar include Chinaman's Falls, Dhobi Waterfall, Venna Lake, Mahabaleshwar Temple and Elephant's Head Point. Women travellers can enjoy boating and scenic views that the hill station has to offer. You can easily visit it via road from Mumbai and Pune.
Stay tuned with HerZindagi for more such travel stories.