Shirdi is one of the most visited pilgrimage cities in the country. Located around 300 km from Mumbai, Shirdi is known to be Sai Baba's home.
Thousands of devotees travel to the holy destination every day to pay respects to Sai Baba, an Indian saint who served the ones in need throughout his life. If you have been planning to travel to the destination or just wish to know about Shirdi then read on to know.
The Mystery Behind Sai Baba's Feet
When some visitors first heard of Sai Baba and his powers, they wanted to click a picture of him. However, Sai Baba refused to get any pictures. However, later he agreed to get a picture of his feet clicked. One of the visitors took advantage and clicked his full-length picture. When he later saw the picture, it only had Sai Baba's feet.
Neem Tree With Sweet Leaves
When Sai Baba came to Shirdi, he used to spend most of his time under a neem tree which is now known as Gurusthan. According to a legend, when some villagers started to dig the land near the tree, Sai Baba asked them to stop as he said it was the resting place of the ancestors. If you ever travel to Shirdi and get a chance to taste a neem leaf fallen from the tree then you will be surprised by its taste. Interestingly, the neem leaves here don't taste bitter but sweet. It is believed that those who get a chance to have a neem leaf from the tree have a healthy life and suffer from no diseases.
Alcohol-Free City
Drinking laws are different in Shirdi. Alcohol is neither sold nor served in the city.
Sai Baba's Name Is Still Unknown
Years after people worshipping him, no one knows what is the real name of Sai Baba. He was called Fakir due to the way he dressed.
Don't Miss: Know These Things Before Heading To Shirdi Temple
Special Trains For Sai Shirdi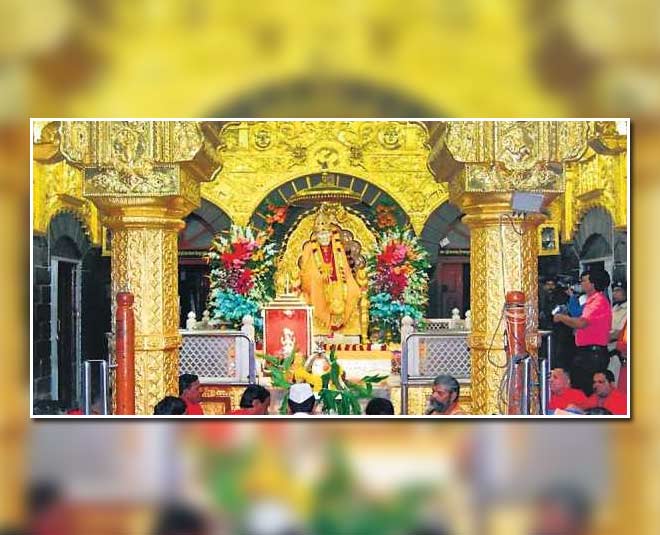 Thousands of devotees of Sai Baba travel all the way to Shirdi to seek his blessings. For the same reason, Indian railways have made special trains to the destination from different cities across the country. Sainagar Shirdi railway station can be reached from any corner of India easily. Do you know you can travel from Puri in the East of India to Shirdi in the West in just 24 hours?
Don't Miss: 10 Lesser-Known Hindu Pilgrimage Sites In Uttar Pradesh You Must Visit
Highest Literacy Rate
Shirdi has the highest literacy rate in the country. The average literacy rate in the city according to the census 2011 was 70 percent. Let's tell you that's way higher than the national literacy rate which is 59.5 percent.
Construction And Ownership Of Sai Baba Temple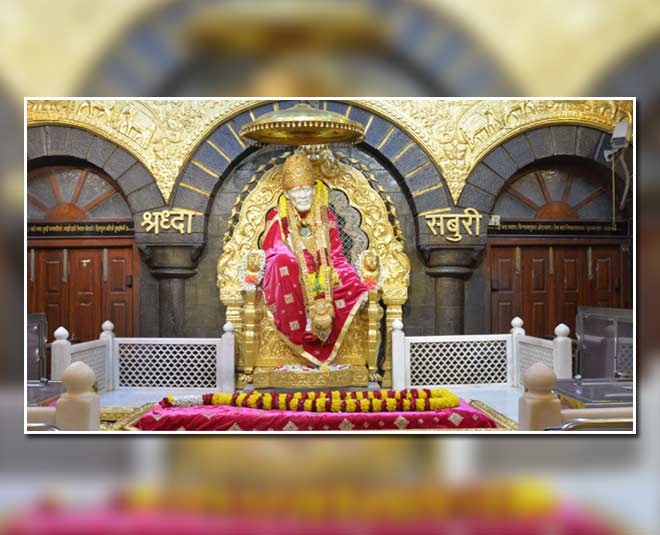 Sai Baba Temple in Shirdi was constructed back in the year 1922. It was four years after Sai Baba passed away. The shrine was privately owned by Shrimant Gopalrao who was a millionaire from Nagpur. He was a big devotee of Sai Baba and decided to build a temple after his demise. However, now the temple is owned and run by Shri Saibaba Sansthan Trust. The temple is the second richest temple all across the world after Tirupathi in Andhra Pradesh.
According to a report, around 60,000 people visit Shirdi everyday to seek blessings at the Sai Temple. There are days when the footfall touches around a lakh. If you have travelled to Shirdi earlier, tell us what you love about this holy place the most? Also, for more interesting facts about cities around India, stay tuned!