It is Krishna Janamashtmi and every year, people from all across the country throng Lord Krishna's city, Mathura and Vridavan. However, this year due to the coronavirus pandemic, entry of outsiders has been restricted. Well, this year when you can't actually travel to this special place, we thought of taking you through a lesser talked about Lord Krishna Temple in Nidhivan. Read on.
While most temples of the area have been explored by the pilgrims, many don't know much about the Nidhivan Temple. Nidhivan is the area where Lord Krishna spent his childhood. This is the same temple where it believed that Lord Krishna comes and does Ras Leela with Radha at night. Many who haven't visited this temple in Vrindavan don't know about it. There are some mysterious facts about this temple you should know if you are planning to visit the temple soon.
The temple is surrounded by bushy forests and all the trees here are hollow and have the branches twisted downwards. It is believed that these trees are not real trees but 'Gopis' who perform Ras Leela with Radha and Krishna in the night. Some people say they have heard the sound of ghunghroos at night from the temple. It is also believed that these trees light up at night to welcome the Gods.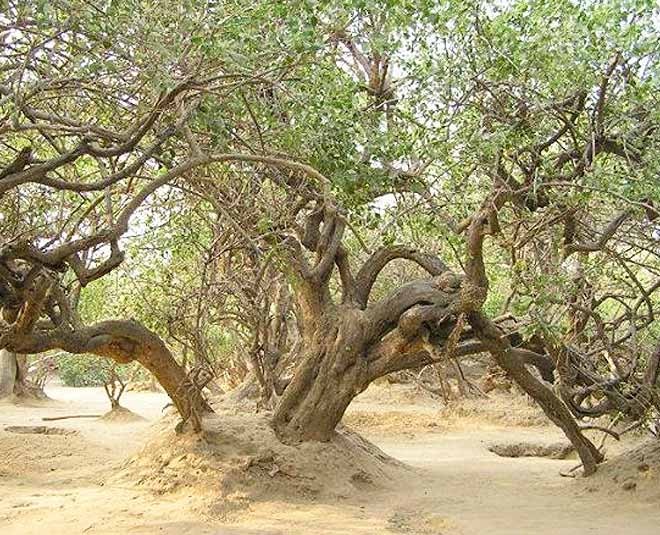 There is a well in Nidhivan and there is a story behind it. While performing Ras Leela, Radha got thirsty and Lord Krishna built a well for her with his flute.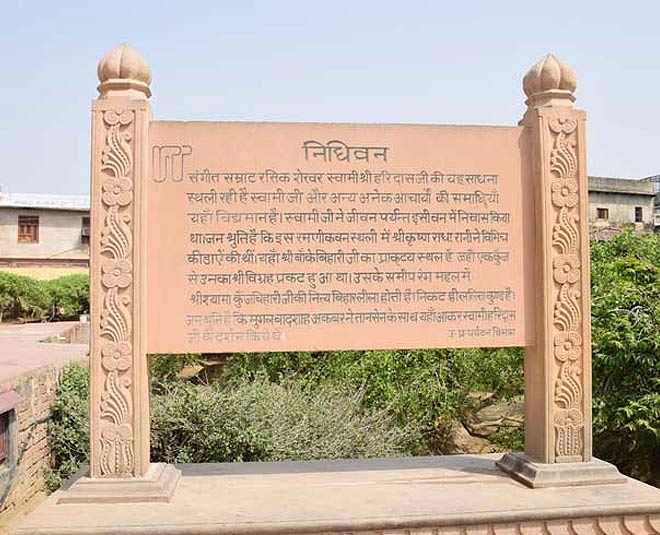 After performing the last Arti in the temple that is done around 5 pm, no one is allowed to be in the temple periphery, not even animals. This is because Lord Krishna is believed to appear in the area at night to dance with Radha and all other gopis.
It is believed that anyone who stays inside the temple at night either loses their hearing ability or they become visually impaired. This is because one can't disclose this secret of this temple.
Don't Miss: Take This Quiz To Find Out How Much You Know About Hindu Gods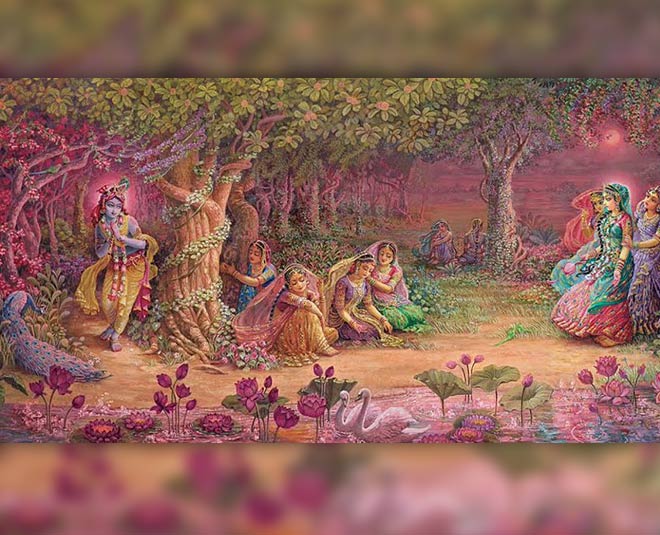 Inside the temple, there is a Rang Mahal where the priest keeps a saree, paan leaves, sweets, holy water, and bangles. They arrange the bed after completing Arti in the temple. Interestingly, in the morning, everything in the area is scattered. This is still a big mystery of the temple. It is also said that Lord Krishna and Radha Rani come here to take rest after raas leela.
Don't Miss: Have You Visited Kale Hanuman Ji Temple In Jaipur? Here Is The Story Behind The Black Idol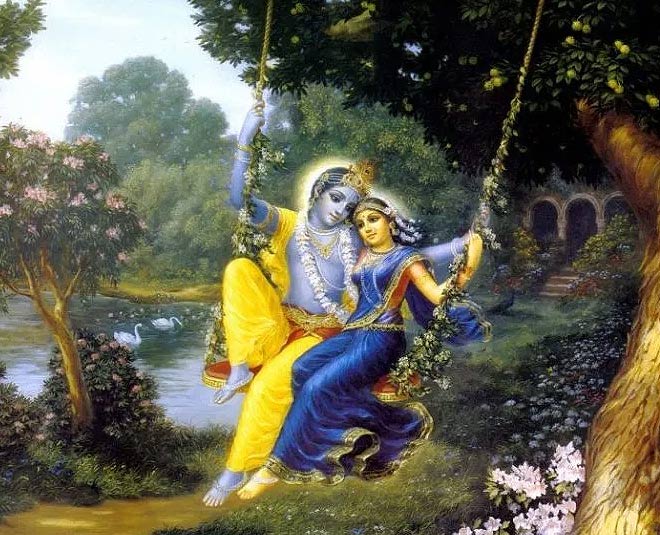 It is really believed that Lord Krishna resides in this temple. A lot of historians and scientists have visited this temple in the past and they believe that God really resides here.
Another story of Nidhivan is that there is a rock in the temple area. According to the story, Lord Krishna used to play hide and seek with his friends and used to hide behind this rock. It is believed that this rock was actually a big mountain that melted and into a rock piece. Footprints of Lord Krishna and his calf can be seen on this rock.
Have you ever been to Nidhivan? Do you have a story to share? Share with us!