Sunsets are the most underrated experiences in the world. Yes, we call it an experience and not a mere event because watching a sunset requires you to sit and experience the sky be moody with its colours, almost confused as to which colour to pick in order to wish the sun farewell for the night. You will experience the sun leave behind its traces even when its gone, then slowly disappear all at once.
Sunsets are a live example of all's well that end's well. No matter how bad a day you have been having, binging on sunset will make it much better. However, if you are someone who lives in the city of Bengaluru, do not let the bright lights, never-ending traffic and hustle trick you into thinking that this city does not offer a good sunset.
In this article, we will be sharing with you five sunset points in Bengaluru that will leave you mesmarised!
Nandi Hills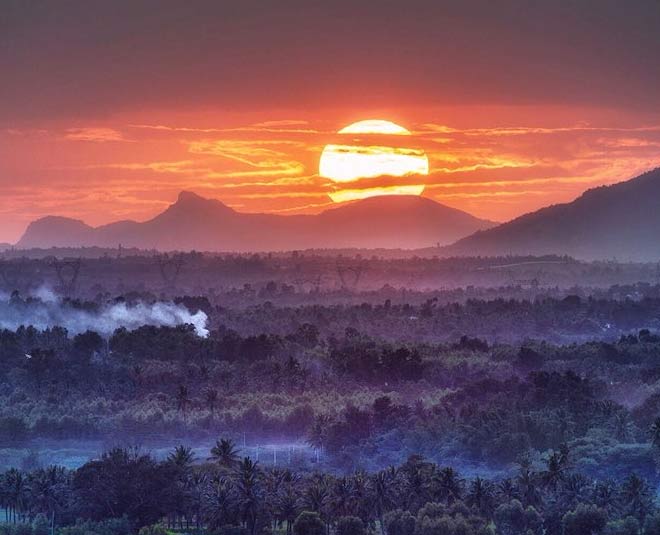 Image Credit: pbs.twimg
We know what you might be thinking. Nandi Hills are famous for their sunrise. Yes, they are, but sunsets are its hidden jewel. Right at the top of the hills from where you can see the sky teasing you with its colour show, almost boasting, since you are at a height, you can clearly hear the birds chirping their way back home, the wind slowly becoming colder and the sun bidding adieu! A sight you will never forget!
Sankey Tank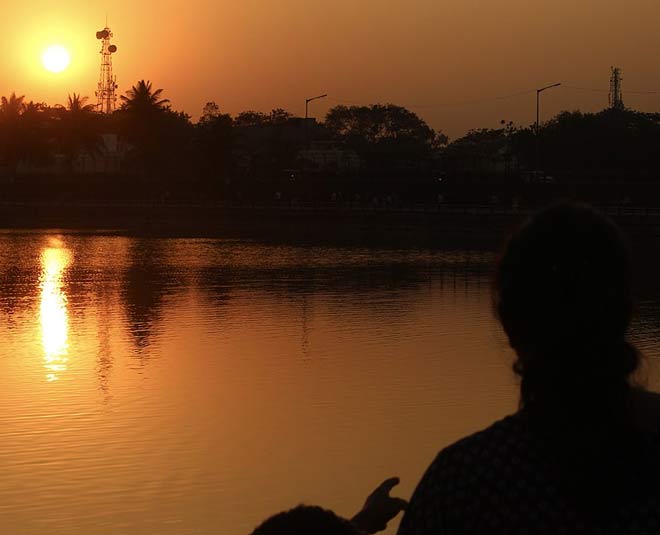 Image Credit: upload.wikimedia
Situated in the Western part of Bengaluru, the Sankey tank is a manmade lake/tank that was built in the 1870s. The combination of a calm lakeside view with a dynamic sunset will leave you lost in the magic show of nature. You can see the birds sitting at the brink of the water, almost contemplating if they want to leave this beautiful sunset and fly back home, just like you.
Turahalli Forest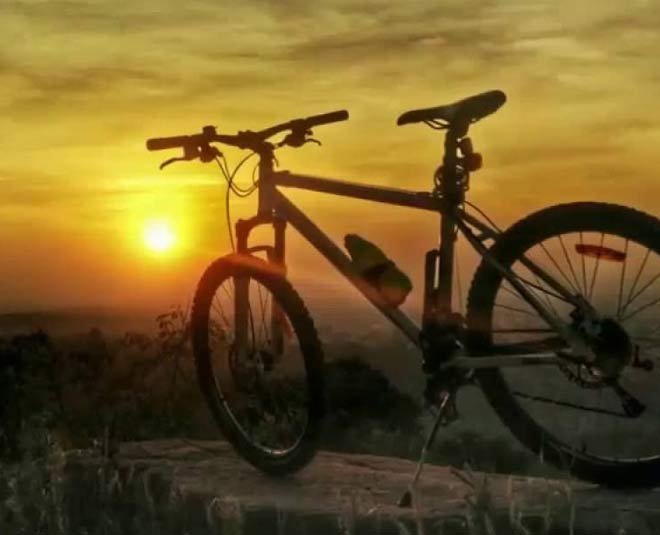 Image Credit: i.ytimg
A forest located in the Kanakpura belt, the Turahalli forest is the perfect place to witness a variety of flora, birds, and a view that you will not find anywhere else. It is nature at its best! You can do rock climbing, cycling and so much more here. Coming to sunsets, take a cycle or walk to the Turahalli viewpoint and there you will see the most beautiful sunset ever!
Don't Miss- Best Places In Bengaluru That Are Perfect For Your Romantic Date!
Cubbon park
Also known as the lungs of Bengaluru, Cubbon Park is beyond the morning walks and dog pets. It is also about the sunset that it witnesses. As the sun hides behind the lush green view, no matter how much of a fitness freak you are, you will have to stop, look and be awestruck with the view!
Don't Miss- Here Are Some Amazing Breakfast Places In Bangalore!
Skandagiri Hills
Famous for the Shiva temple that is built at the hilltop, Skandagiri is a hill town that is situated near Bengaluru. You can also see the remains of the fort that was built by Tipu Sultan. One of the most famous trekking spots in Bangaluru, these hills have to offer to you beautiful sights of the sunset right after a two-hour-long breathtaking (quite literally) trek!
We hope you found this article interesting and are all set to explore various sunsets in Bengaluru! If you enjoyed reading this article, stay tuned to HerZindagi!