For hair-free, smooth, and soft skin, we all have to pass through a painful experience called waxing. Honestly, every time I think of my waxing session at the salon, I begin to cringe.
It is now been years since I first went for a waxing session and the pain and fear associated with this beauty procedure continue to stay with me. There were times that the pain made me switch to other alternatives like using a razor or wax cream, however, the results were not as good as the traditional waxing.
So it felt like I will have to struggle with it for the rest of my life. Recently, I got to know about some easy ways one can reduce waxing pain. I tried them for real and thought of sharing them with you. Read on.
Ask The Professional To Not Wax In One Go
A lot of professionals apply wax to your entire leg or arm and then start removing it using the wax strip. This is extremely painful because half of the wax starts to dry and get hard by the time they wax it all. Also, if done this way, waxing doesn't remove hair from the root. When I recently went for my waxing session, I asked them to wax in smaller sections and it didn't really hurt that much.
Use A Cooling Moisturiser A Day Before Waxing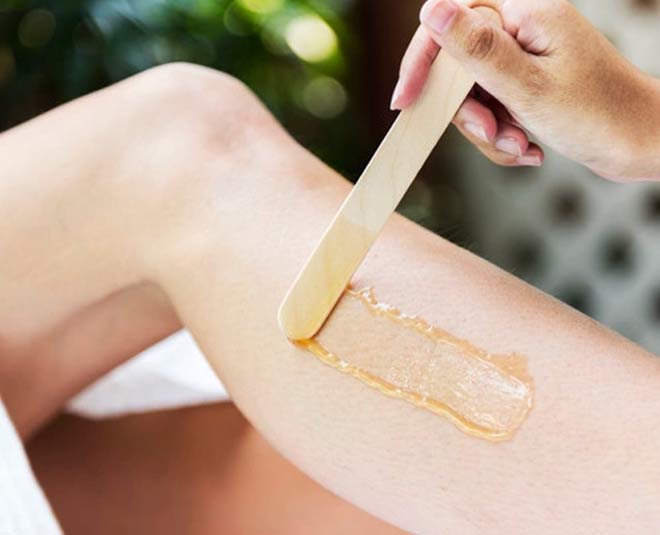 A day before your waxing session, apply a cooling moisturiser to your arms and legs. Make sure the moisturiser formula is light and cooling. This will ease the waxing pain, reduce the burning sensation. Follow this step after you are back home from the salon for quick relief.
Try A Numbing Cream
A lot of women have unbearable pain during their waxing session and that's where a numbing cream can help. These creams are easily available online. This can be applied about 30 minutes before the waxing session.
Don't Miss: Planning To Get A Bikini Wax Done? These Tips Will Help You Make It A Less Painful Experience
Distract Yourself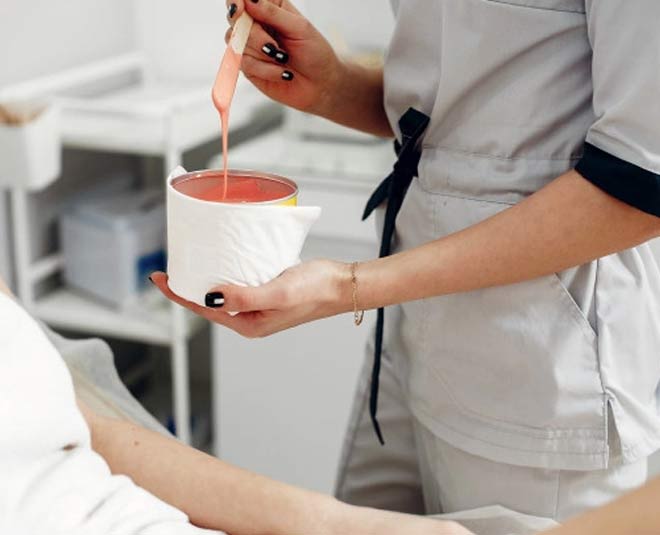 This one again is tried and tested. So, I took my AirPods to the salon and watched my favourite Netflix series as the professionals waxed my legs and I can tell you I didn't even realise when it was done. If not a movie, you can listen to your favourite songs and try to distract yourself as much as possible.
Exfoliate Your Skin
I hate it when the hair doesn't come out in the first try and the salon professionals repeat waxing the area again. Well, that happens because of the dead skin on our skin. Exfoliating our skin beforehand will help you remove the dead layers of your skin and your hair will then get pulled out easily.
Don't Miss: Simple Home Remedies To Treat Wax Burns ASAP
Take A Pain Reliever
Waxing pain can sometimes leave us with a headache and worsen our situation. Prep yourself beforehand, have a pain reliever about 30 minutes prior to the waxing session to minimise waxing pain, and having a smooth session. However, if you are undergoing medical treatment, make sure you consult your doctor before having it.
Apply Aloe Vera Gel
Carry a bottle of aloe vera gel along with you to the salon session. Apply it to your skin right after it is waxed to soothe the burning sensation and irritation. It will help you make feel a lot better.
Next time you are heading for your waxing session at the salon, don't forget these quick tips. For more such stories, stay tuned!