We all know, aloe vera has numerous benefits for our skin. To enjoy its maximum benefits, one must add this natural ingredient to their daily skincare routine. An easy way to do it is by preparing skincare packs using aloe vera gel.
Aloe vera can help you treat a lot of your common skin problems. Here are a few face packs you can try for your skin issues.
For Acne Prone Skin
To prepare a face mask for acne-prone skin, you need ingredients that come with anti-microbial and anti-bacterial properties which can clear any acne-causing bacteria on your skin. One such ingreident is neem. It is great for acne breakouts and pimples.
In a blender, add some neem leaves, aloe vera gel, and rose water (rose water face packs). Blend to make a paste and apply to your skin. Keep it for 15 minutes and then wash.
For Dry Skin
Dryness can lead to flaky skin which can further lead to redness and inflammation. Ingredients like banana and honey which have moisturising properties can help in getting rid of the dryness.
In a bowl, add 1 tbsp of aloe vera gel, 1 tsp of mashed banana, and 1 tsp of honey. Mix all the ingredients well and apply on your face. The three ingredients work together to give you hydrated and moisturised skin.
For Oily Skin
If you have oily skin then there are higher chances of acne breakouts. To control the oil secretion on your face, you can use a face pack prepared using aloe vera and cucumber.
Mash cucumber and add it to fresh aloe vera gel. Cucumber has cooling properties which are great for oily skin. Apply it all over your face and keep it for 15 minutes.
Don't Miss: Sonakshi Sinha Swears By Aloe Vera, Here Is How You Can Use It For Skin And Hair
For Tan Removal
Using aloe vera with the right ingredients can help you remove all that tan and get even-toned skin. For this face pack, you will need tomato, ginger paste, aloe vera gel, and masoor dal powder.
In a bowl, add aloe vera gel, masoor dal powder, some ginger paste, and tomato juice. Mix well to prepare a face pack. Apply this pack all over the face and neck. Keep for 10 minutes and then wash.
For Dull Skin
If your skin feels very dull and needs a quick pick-me-up then this face pack is just what you need. In a bowl, add aloe vera gel, honey, and a pinch of turmeric. While honey and aloe vera moisturise your skin, turmeric has antioxidants that brighten up your skin. Apply this face pack all over and keep it for a few minutes. Wash and pat dry.
Don't Miss: DIY Aloe Vera Oil For Long And Healthy Hair
For Blemishes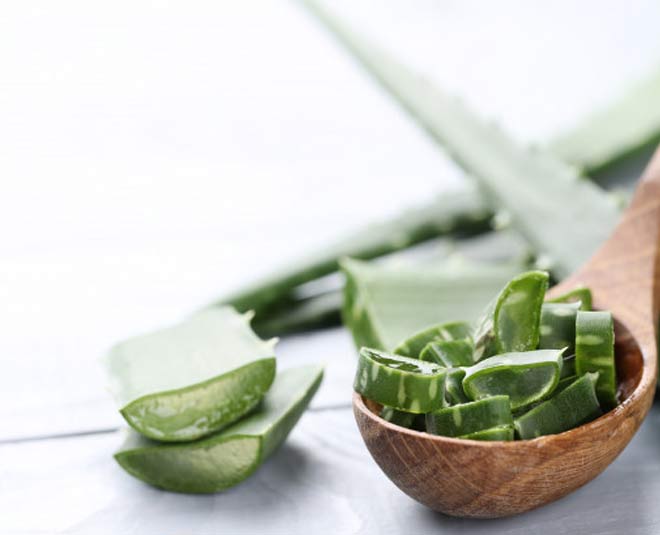 Blemishes can make your skin appear dull. This aloe vera face pack will help you reduce their appearance and brighten up your skin tone. In a bowl, add some aloe vera gel, some lemon juice, and mix. If you have sensitive skin, you can use less amount of lemon to it. Apply this paste on your face and keep for 15 minutes. Wash with normal water.
Though these aloe vera gel face packs are completely natural, if you have sensitive skin, don't forget to do a patch test on your hand to prevent any allergies or infections. For more such beauty-related stories, stay tuned!