The first signs of ageing reflect near your eyes and it either happens due to age or is caused thanks to some of your habits you may not have realised yet. If you are conscious of those wrinkles and drooping eyelids that people develop way before their age group should then follow these tips and practice them daily.
What Causes These Wrinkles?
Smoking
Smoking is not good for anyone and has no benefits so wrinkles are no exception. According to the Mayo Clinic, smoking puts extra oxidative stress on our skin. It damages the skin's elastin and collagen. Not just that, it also "constricts the blood vessels in your face, obstructing circulation to your blood vessels and depriving your skin of vitamin A." So quit smoking not just for your lungs and mouth but also to prevent wrinkles.
Facial Movements & Expressions
Nobody is saying that you quit smiling but what I am talking about here is that habit of frowning and furrowing your brow. Not just that, when you feel sad you droop your mouth so the key here is to work on your facial muscles and take less stress. One more cause is when you bury your face in the pillow and sleep. That contributed to the fine lines around your eyes and face, as per research, noted by Healthline.
What To Do To Avoid These Wrinkles?
Skincare Products & DIYs
There are many eye care products out there that vouch to work on your wrinkles. If you do not want to buy them, make them at home.
Facial Exercises
There are some facial exercises which are said to tighten your skin. Some even call it facial yoga and here are some examples.
Allergies
If you have watery eyes due to inflammation and you rub and scratch your eyes a lot, it could be due to some allergy. Dryness in the eyes is also an allergy so get yourself checked. It is best to nip in the bud before something bad happens and this way you also prevent wrinkles.
Gently Scrubbing
If you are not the sort who go to a parlour monthly for a facial then do it at home. Add the eye exfoliation step in your regime. When you wash your face, at least, once a week, exfoliate the skin around your eyes with a very light hand, using a very very mild scrub that has tiny beads. Invest in a scrub which is meant just for your eyes as the skin near your eyes is very thin and sensitive.
Eye Cream
Besides using a night facial cream, apply an eye cream before going to sleep and massage gently in an upwards direction. Invest in organic moisturisers which have good reviews for promoting circulation and new cell growth. The perfect eye cream or gel would be the one which has retinol (a derivative of vitamin A), hyaluronic acid, and peptides. In case you are not sure, consult your dermatologist.
Don't Miss: 5 Homemade Cucumber Masks That Fight Puffy Eyes And Promotes Healthy Skin
Sun Exposure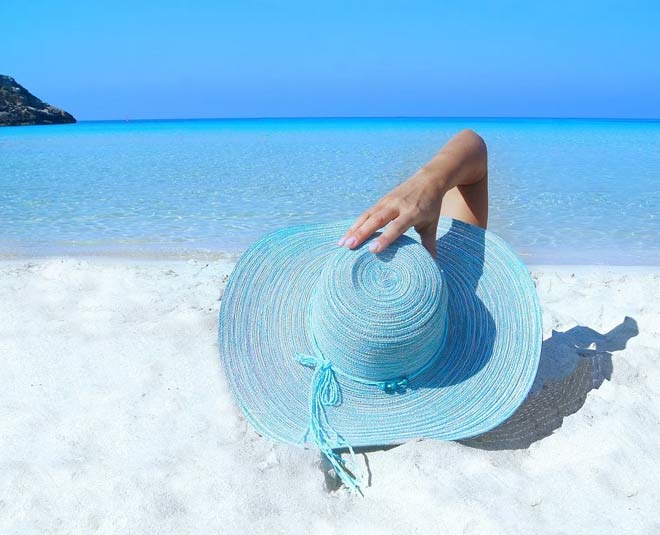 Whenever you have to step out of the house, enjoy some time outdoors, never go out without protection. Not just the sunscreen but also a pair of sunglasses or a hat are important. These are not just for style. They protect you from UV rays which can be very harmful for the skin. Sunglasses prevent you from squinting and therefore from wrinkles.
Healthy Diet
Make sure your diet includes vitamins A, C, E. These help your skin by forming healthy new cells. Consider food items like carrots, pumpkin seeds, and citrus fruits. You can consult your dietician for a better understanding.
Stay tuned to HerZindagi for more such tips for ageing skin.