As the weather cools just after the scorching heat of summers, it brings joy and the smell of petrichor is a definite mood uplifter. Many of us enjoy the rain, many welcome rain dance, some of us just get wet without even willing to. Monsoon rain carries pollutants and acidic properties and with humidity rising high, it makes it mandatory to care for your hair.
Especially when you are a bride and about to get married soon in the next few months. On a usual day an average hair fall is about 50-100 strands but some people experience more hair fall during this season. We must look at hair care with different needs. Hair fall, frizzy hair, grey hair, receding hairline, there are different needs for hair care. So, let us look at how brides can look after their hair this monsoon.
Monsoon Hair Care Tips That Work Wonders
Start Having Foods Rich In Collagen
Collagen is a protein that is essential for building keratin, a protein required to build hair. Collagen also helps in preventing free radicals ( the unnecessary by-products which float in our body after an infection or chemical reaction), so it works as an antioxidant. Collagen-rich foods are chicken broth, chicken soup, and bone broth. Eggs and Vitamin c help in the production of collagen. Vitamin C rich foods like amla, oranges, coriander, and parsley really help in collagen production.
Protein-Rich Meals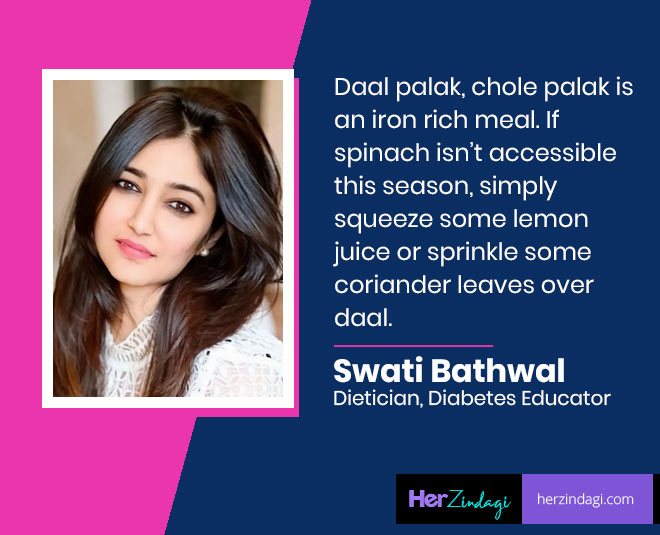 All pulses like chickpeas, rajma, cowpeas, and all varieties of dals/ lentils are rich in protein, iron, and zinc. These are essential nutrients required for hair growth. These foods help in strengthening your hair follicles and prevent further hair loss. Daal palak, chole palak is an iron rich meal. If spinach isn't accessible this season, simply squeeze some lemon juice or sprinkle some coriander leaves over daal.
Aliv Seeds Or Chia Seeds For Omega 3
Aliv seeds are power-packed nutrients that have iron, zinc, selenium, vitamin E, vitamin A, all essential vitamins and minerals required for hair growth. Soak 1 tablespoon aliv seeds in water overnight and consume these seeds along with water every morning. You can also swap Aliv seeds with Chia seeds. They both work wonders in preventing hair fall.
Don't Miss: Here's The Ultimate Weight Loss Drinks For Brides
Oil Massage
Massage your hair with coconut oil once a week. If you worry about dandruff, as it is quite common in this season, boil some fenugreek seeds in coconut oil and massage your scalp gently. Fenugreek seeds or methi paste helps in removing dandruff. You can also use this paste without adding it to the oil.
Hair Mask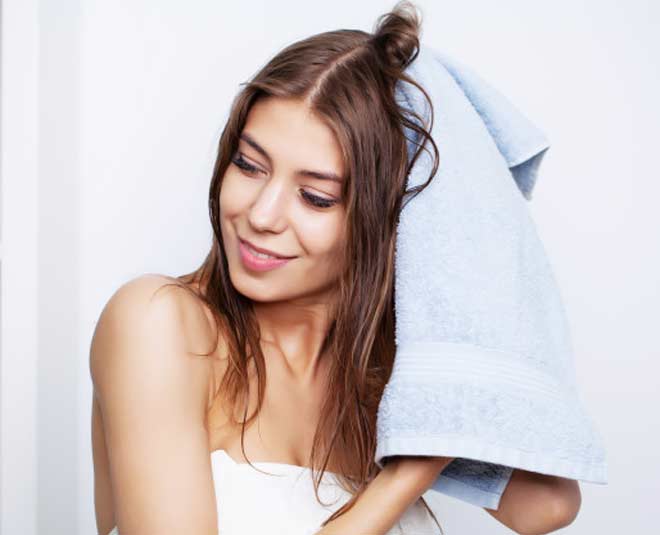 If your hair is frizzy, apply a banana and honey mask. Mash banana and add 2 tablespoons of honey and apply to your scalp and leave it for 30 minutes until wash. This mask nourishes your hair and adds strength. Apply onion juice to your scalp if you have hair fall. I know it smells bad but it's worth it. Onion juice is rich in sulphur, which helps in preventing hair fall. It also removes dandruff. Just a 20 mins application once a week will work wonders for your hair. Many people refrain from using a hair conditioner after washing. Whether you use a natural conditioner or a commercial conditioner, it is essential to use after hair wash. The trick is not to apply conditioner to the hair roots. You should only apply hair to the ends and into the length of your hair and leave it for 3-4 minutes only.
Don't Miss: Transform Your Body In 30 Days With This Guide By Nutritionist Swati Bathwal
Detangle
Do not brush your hair when it is wet, especially when it gets drenched in the rain. Rinse your hair with normal water, pat dry, and then use a detangler to remove friction in between your hair strands. (easy tips to detangle your hair)
Supplement
As much as we wish to meet all the requirements through dietary sources, we need to ensure we use the right supplement. Vitamin D is essential for hair health. If you are low on serum vitamin d levels, supplement it with 1,000 Iu per day for 6-8 weeks or 60,000 Iu once a week. Otherwise, maintain it with a lower dosage. Probiotics and Biotin also help in hair growth. And most importantly, Sleep well and stay happy. No remedy works more than a sound sleep and staying happy.
Swati Bathwal is an accredited practising dietician from Australia. She is also a certified diabetes educator and a registered Yoga leader. For more such tips from the expert, stay tuned to HerZindagi.