Weight loss has always been a concern for brides, even if you weigh less- brides and the groom or the friends or the relatives of both the parties, want to look the best version of themselves while attending a wedding. Whether it is an inch loss or fat loss these two drinks will help you increase your metabolic rate and above all, they are backed with evidence.
If you do not have time to hit the gym as there is fear of a second wave of the pandemic, if you are not able to go for long walks as the temperature is soaring high, I have designed these 2 weight loss drinks for you which will help increase your metabolism by 15-20% a day.
These drinks are designed especially for you based on evidence-based information.
Early Morning Drink:
2 tablespoons loose organic green tea leaves
2-3 sprigs or 1 teaspoon peppermint leaves or mint leaves
½ teaspoon ginger powder 5-6 moringa leaves
Brew your green tea leaves in hot water for about 2 minutes and then add all the ingredients. Once boiled for 2-3 minutes strain and sip it warm in a cup. If you like it cold, brew green tea leaves. Once brewed, strain the tea leaves and add them to a glass and add ginger, moringa leaves and peppermint leaves. Drink this water before breakfast or with breakfast to increase the metabolic rate. So, replace your morning chai with this drink.
Why This Morning Drink?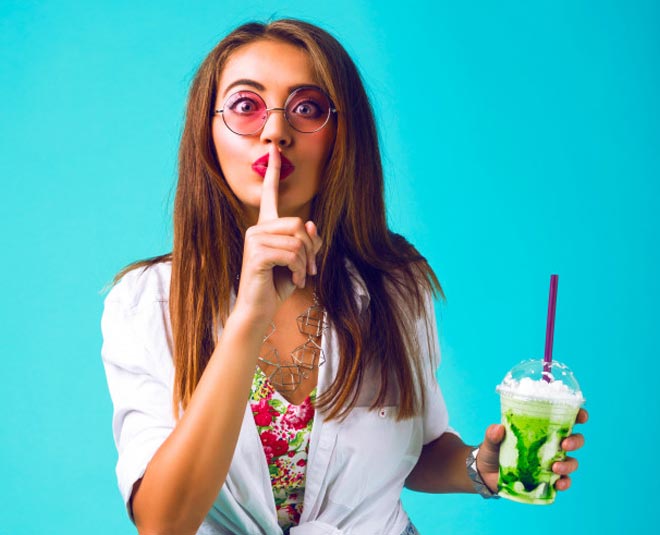 Green tea leaves which are organic and not over-processed, contain compound catechin which helps in boosting our metabolism. Now, I am not talking about green tea extracts or supplements because the fresher the leaves the better it is. This is because supplements can contain contaminants that aren't effective in weight loss. The catechins in tea help in boosting the metabolic rate and it is highest in green, oolong and white tea.
When we add ½ teaspoon of ginger powder to the tea, it helps, increase our metabolism by 10% and burn our body fat. Dried ginger works better than fresh ginger as dried ginger has a compound called gingerol which is proven to activate the brown fat. It works by activating brown fat in our bodies which helps in burning the white fat. In research, the more activated your brown fat, the higher is the rate for weight loss.
Peppermint has been used for centuries as a remedy for chronic pain but recently it was found that using peppermint can activate our cells to burn fat. Green leaves are rich in a compound called thylakoids. Thylakoids work as a fat blocker. Thylakoid membranes in green leaves bind with the lipase enzyme, that enzyme that digests fat and helps to block fat absorption.
Moringa leaves are easily available in the house and can be added to this water. If you do not have fresh moringa leaves, use dried moringa powder or any other green available at your door. Drink this water only once in the morning to increase metabolic rate.
After Dinner Or Before Bed Drink: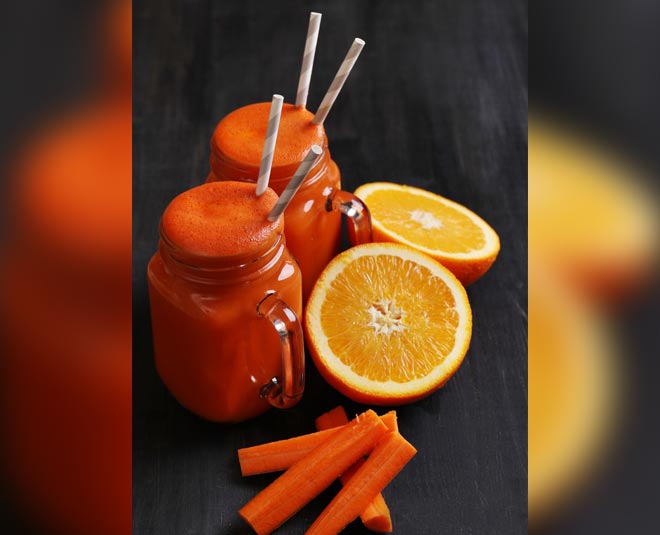 This drink will not only increase your metabolic rate but it will also help reduce sugar cravings or midnight cravings. To make this drink use the following:
1 tablespoon apple cider vinegar
1 pinch (2gm) Ceylon cinnamon
1 teaspoon ginger juice or ½ teaspoon ginger powder
1 pinch (2gm) cayenne pepper
250 ml water
Bring a cup of water to boil and add cinnamon, ginger powder and cayenne pepper. Boil for 30 seconds and remove from flame. Now to this hot drink add 1 tablespoon apple cider vinegar. If you don't like it hot, you can just warm the water and add all the ingredients. Sip through slowly.
Why This Drink?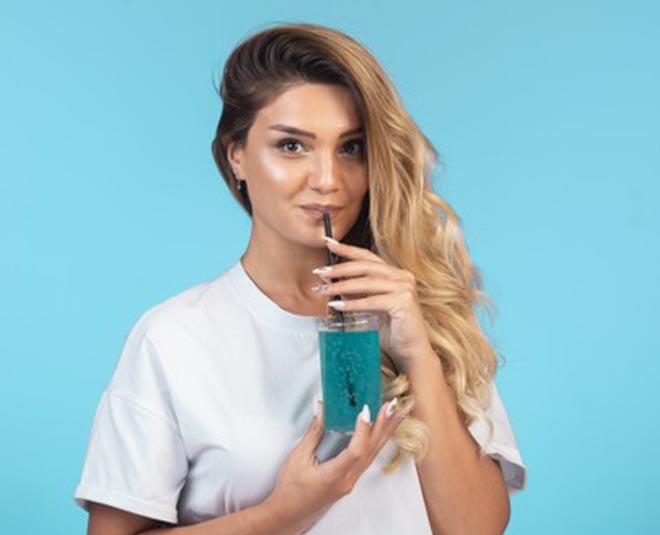 Apple cider vinegar activates the AMP-activated protein kinase enzyme in the cells. This enzyme helps in burning the fat instead of storing it. Vinegar has been used for treating obesity for centuries. Vinegar (benefits of Vinegar) helps in reducing fat which is stored around the organs, it reduces about an inch off from waistlines within 2-3 weeks if consumed regularly.
An optimal 2 tablespoons are required for the day but using that amount for your drink will make your drink tart. So, add 1 tablespoon to this drink and the rest through the day. Remember, only 2 tablespoons are enough. As mentioned above, dried ginger helps in activating brown fat, which helps in burning off fat.
Don't Miss: How To Reduce Cellulite And Get In Shape Explains Dietitian Swati Bathwal
Another ingredient cayenne pepper, just about ½ teaspoon a day can assist in burning body fat (Shehnaaz Gill weight loss journey). Ceylon cinnamon helps in controlling blood sugars and insulin resistance and for women suffering from the polycystic ovarian syndrome, it works wonders in inch and weight loss.
Remember, every individual has their taste and preference and health needs. Even if you are unable to drink above mentioned drinks, as long as you use these ingredients in your everyday life, you will certainly lose your last few kilos before the big day!
Don't Miss: Swati Bathwal Suggests Uses Of Almonds In Different Ways For De-Tanning This Summer
Dietitian and Nutritionist Swati Bathwal, who is also a registered yoga teacher shares some great health recommendations. If you are looking for some more wholesome tips, stay tuned to HerZindagi.