Skincare lovers, your routine is incomplete without a facial toner. Skipping this step could be one reason why your regime isn't giving you great results. A facial toner is basically used after washing your face and before applying the moisturiser.
Well, there are numerous reasons why a facial toner completes your skincare routine. If you don't already use it then you should read some of its amazing benefits.
Cleanses Skin
Even after washing your face with a good cleanser or soap, your skin may not look very clean. You may have traces of dirt, dust, or even makeup on your face. Using a toner helps in removing every bit of dirt accumulated.
Shrinks Open Pores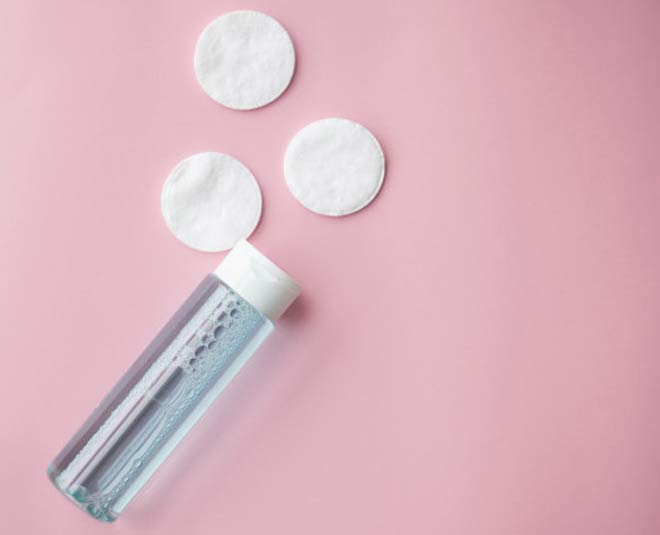 So many of us have open pores around the nose area and they make our face look so dull. A facial toner works like magic on open pores. It helps in removing the oil deposited in the pores and makes the pores appear smaller.
Refreshes Skin
Your skin starts to look dull and old when oil and dirt keep getting accumulated on it. Using a facial toner helps in cleaning the skin well and further makes it feel fresh and glowing.
Restores Skin's pH Balance
Using different soaps and cleansers on your skin can disturb its pH balance. Using a facial toner can help in restoring the balance.
Acts As An Additional Layer
After washing your face, a toner forms a protecting layer on your skin. This prevents dirt, dust, and polluted air to reach our skin and get piled up.
Don't Miss: Toner Or Moisturizer? What To Apply First? Here Is The Right Skincare Guide For You
Hydrates Skin
Using a facial toner is an easy way to keep your skin hydrated and fresh. Adding a layer of toner before applying the moisturiser always makes your skin look healthy and plump.
Works Like A Moisturiser
A lot of us feel dryness on our face just after washing it. Using a toner can work as an additional layer of moisturiser. Some toners have humectants that attract moisture from the air and provide it to the skin which makes it feel soft and smooth.
Don't Miss: Rice Water Toner DIY: Learn Recipe & Beauty Benefits Of Using This Natural Ingredient
Using A Facial Toner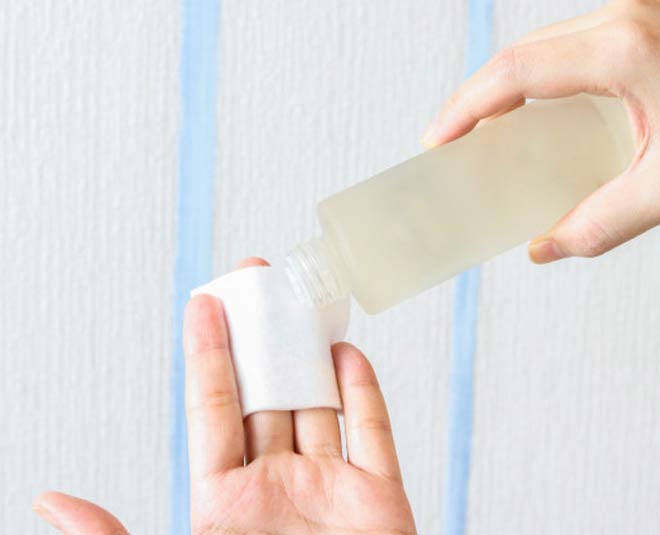 The easiest way of applying a facial toner is by soaking a cotton pad with it and swiping it all over your face and neck. It should be done after you wash your face. Nowadays a lot of facial toners are available in spray bottles so it is even easier to use them on the day. Just spritz some all over your face and neck and let it just soak in.
Choosing The Right Facial Toner
A variety of facial toners are available in the market but choosing the perfect one for your skin may seem like a task. However, here are a few things you should keep in mind while buying a facial toner for yourself:
Know your skin type - If you have oily skin, go for toners that remove oil. Those with acne-prone skin should pick toners with glycolic acid which reduces the appearance of pores.
Pick a toner according to your skin problems - From dryness to open pores, we all suffer from different skin issues and one must pick a skin toner accordingly.
Go for toners with hydrating ingredients - The safest bet when it comes to a toner is going for a toner that hydrates your skin.
Using a facial toner can indeed change your skincare game. Do make it a part of your routine for all these amazing benefits. For more such skin related stories, stay tuned!