We all want that flawless skin and to achieve the same we follow different skincare products and routines according to our skin types. But have you ever asked yourself if you are using those products in the correct order? Well, while many have all the knowledge about skincare and using skincare products, others have no clue if they are following the right routine. One of the most common questions that hits our mind while looking at our range of skincare products is what to apply first, toner, or moisturiser. It is important to follow the correct order to get the best results for your skin.
Toner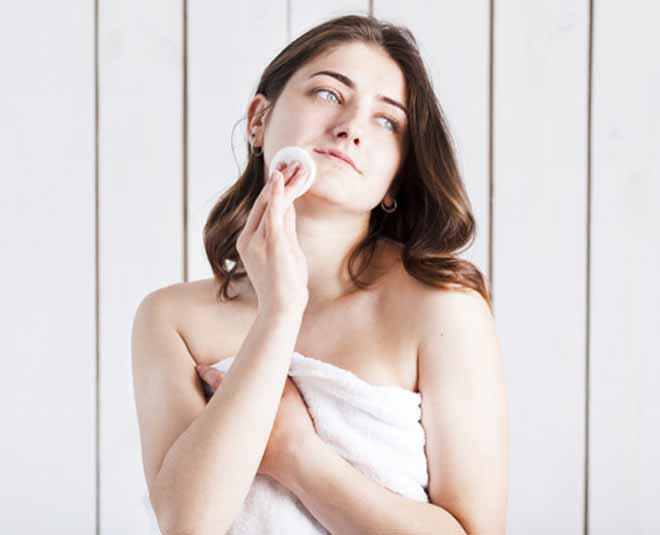 A facial toner has a water-like consistency and is commonly used to hydrate your skin. However, that's not all, there are a lot of other benefits of using a toner on your skin.
What Does A Toner Do?
Tightens Your Skin Pores
When you have large skin pores, dirt, and polluted air find it easier to set into your skin and lead to skin issues like acne. Facial toners help in tightening your large skin pores so that your skin remains clean and flawless.
Works Like A Cleanser
There are times when you wash your face but it still looks dull. That is because the residue of dirt and pollution is still stuck to your skin. Using a toner helps in cleansing your skin well and makes it glow.
Makes Your Skin Clear
Toners help in cleaning all the dust and dirt in your skin which increases to the secretion of oil and further leads to acne breakouts. Using a toner regularly helps in making your skin clear and clean.
There are a lot of toners available in the market and one can choose from them depending on the skin type and needs.
Don't Miss: How To Choose The Best Toner As Per Skin Type
Moisturiser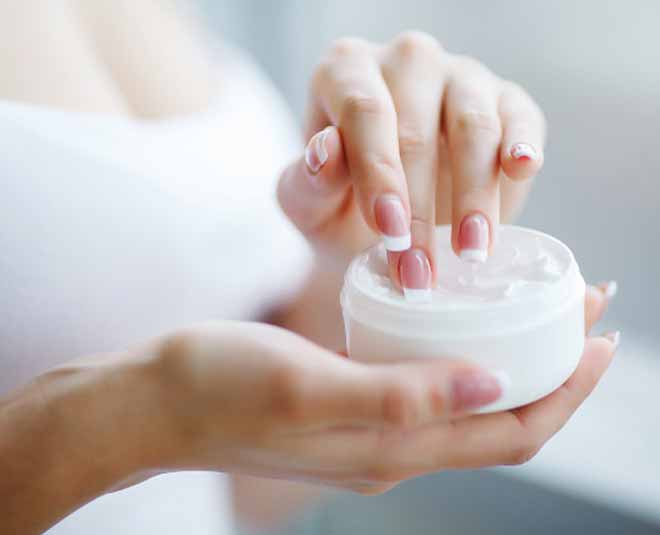 If you don't want your skin to look dry and dull then you must use a moisturiser everyday. Moisturisers help in hydrating your skin and preventing it from the harmful rays of the sun.
What Does A Moisturiser Do?
Gives You Youthful Skin
Moisturising your skin daily helps in preventing premature ageing. It prevents the appearance of ageing signs like wrinkles and fine lines.
Prevents Your Skin From Drying
Using a moisturiser helps in preventing your skin from drying. Dry skin can feel itchy and further lead to redness and inflammation.
Makes Skin Glow
Moisturising helps in producing new cells in the skin and this regeneration process makes your skin glow beautifully.
Don't Miss: Best 5 Affordable, Effective Face Creams With SPF For All Seasons
Creams, lotions, gels, there are different types of moisturisers available in the market, and depending on your skin requirement, you can pick one for yourself.
What's The Right Order?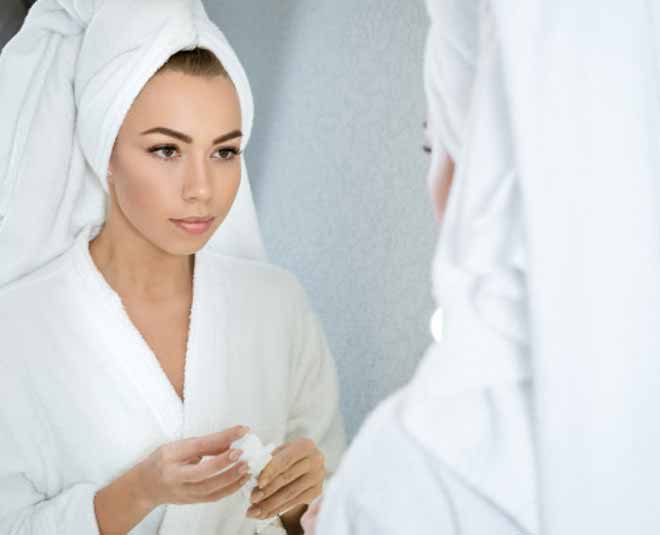 Toner is the first thing you should be used after cleansing your face. Toner cleanses your skin well and clears any residue left on the skin. Using a cotton pad, apply toner all over your face and neck. If you have a toner spray then spritz it all over your face, neck, and then wipe off using a cotton pad.
Use a moisturiser according to your skin type after applying a toner. Take some moisturiser on your palm and apply dots all over your face. Gently massage your face and neck and let the moisturiser soak in.
You can follow the regular cleansing, toning, and moisturising routine at night as well to get the best results for your skin.
The order in which you use your skincare products always matters as it affects the effectiveness of all that you are using. For the maximum benefits for your skin, make sure you follow the right order. For more such skincare tips, stay tuned to HerZindagi.com