If you start looking for facial oils, it will get really tricky to pick one. There is a wide variety available in the market and choosing the one which benefits your skin the most isn't an easy task.
Well, we can make it a lot easier for you by sharing how sesame oil can be your go-to facial oil. Til ka tel or sesame oil is packed with the goodness of vitamin E, B, calcium among others which are great for your skin.
First, let's take you through the amazing benefits of using sesame oil for your face.
Improves Skin Health
Sesame seeds oil can do wonders for your skin. Using it regularly can help you improve your skin health and make your skin feel a lot soft and smooth. Also, sesame seeds have anti-inflammatory properties that treat common skin issues like dryness and redness.
Prevents Sunburns, Suntan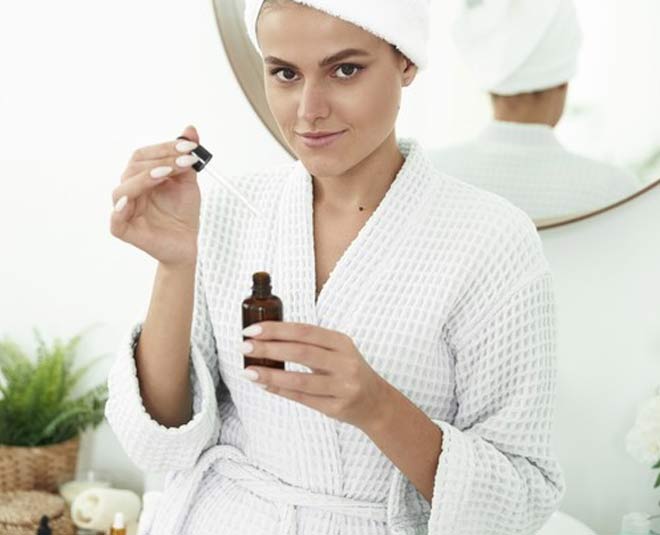 Sesame seed oil helps in preventing harmful UV rays of the sun from damaging your skin. This further prevents the appearance of ageing signs on your skin like wrinkles and pigmentation. Applying some sesame oil on your skin before and after stepping out in the sun can prevent suntan and sunburns.
Detoxifies Skin
The sesame seed oil has molecules that can absorb oil-soluble toxins. This makes the oil one of the best to use if you wish for healthy and clean skin. The oil helps in rejuvenating your skin and gives it a natural glow.
Don't Miss: White Sesame Seeds Have Numerous Benefits For Your Health
Suits Every Skin Type
Finding a facial oil that suits every skin type is so tricky. Well, sesame oil makes it all so easy for you. It works for every skin type, be it dry, oily, or acne-prone skin. Also, it is beneficial for treating almost every skin issue.
Fights Common Skin Problems
Pimples, dead skin, infection, these are all common skin problems we all face in our day to day life. Sesame oil has anti-inflammatory and antibacterial properties that help fight all such common skin issues.
Don't Miss: Supple Skin To Smooth Hair: 5 Reasons To Use Sesame Seed
Prevents Premature Ageing
This oil helps in reducing the appearance of ageing signs like wrinkles, fine lines and pigmentation.
How To Use Sesame Oil For Skin?
First, wash your face with lukewarm water and then pat dry. Take a few drops of sesame oil on your palm and then massage all over your face gently. Let it absorb into your skin completely. You can do this in the morning or even before going to sleep. The oil works as a great moisturiser for your skin if you are looking for something natural.
You can also use sesame oil as a cleanser. Take some oil and massage on your face. Keep it for 10 minutes and then wash off with a mild cleanser. This helps in removing any dirt or impurities on your face.
Sesame oil can also be used to treat acne-prone skin. Take a cotton ball and put some sesame oil over it. Dab it on the affected area and leave it overnight.
Though sesame oil is completely natural and shouldn't have any side effects, you should be doing a patch test on your hand to prevent any allergies or infections. For more such beauty related stories, stay tuned!