Nail Paints That Are Bible To Nita Ambani
Nail paints complete your look if you have the perfect colour. Find out what colour is best for you if you are above 50!
Nita Ambani has been one woman that has made her mark, not only in the business world but also in the fashion world with her subtle yet elegant looks. For a woman over 50, the socialite has had the best sense of style and has an expensive taste in lifestyle.
Nita Ambani has always been spotted with elegant yet classy nail paints. Here's a list of colours that are bible to the philanthropist and are best recommended for women over 50!
Nude Brown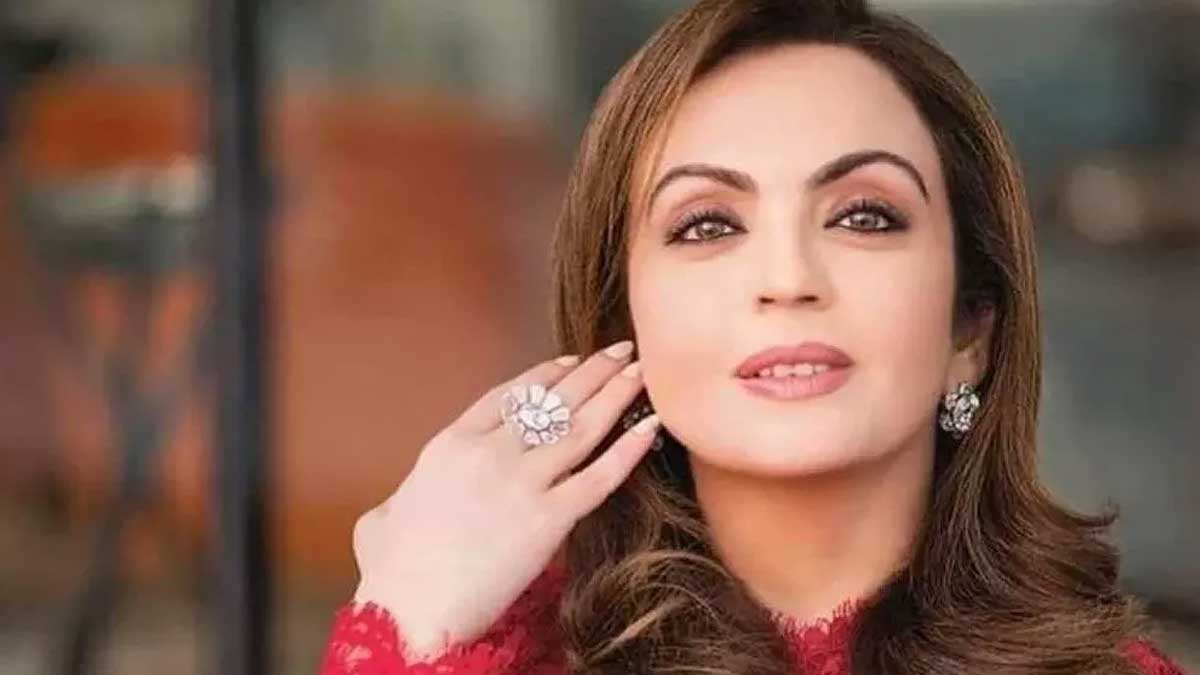 For a neutral appeal to your outfit, it is best to go for a nude brownish shade for your nail paint. It is one of the best colours to go for if you are above 50.
The nude brown shade will give your hands a much more youthful look, while it will also be a subtle colour to rock. This colour will allow you to match any aesthetic, regardless of the occasion or the time of the day. This shade perfectly captures the warm, sparkly essence in any weather.
French Tips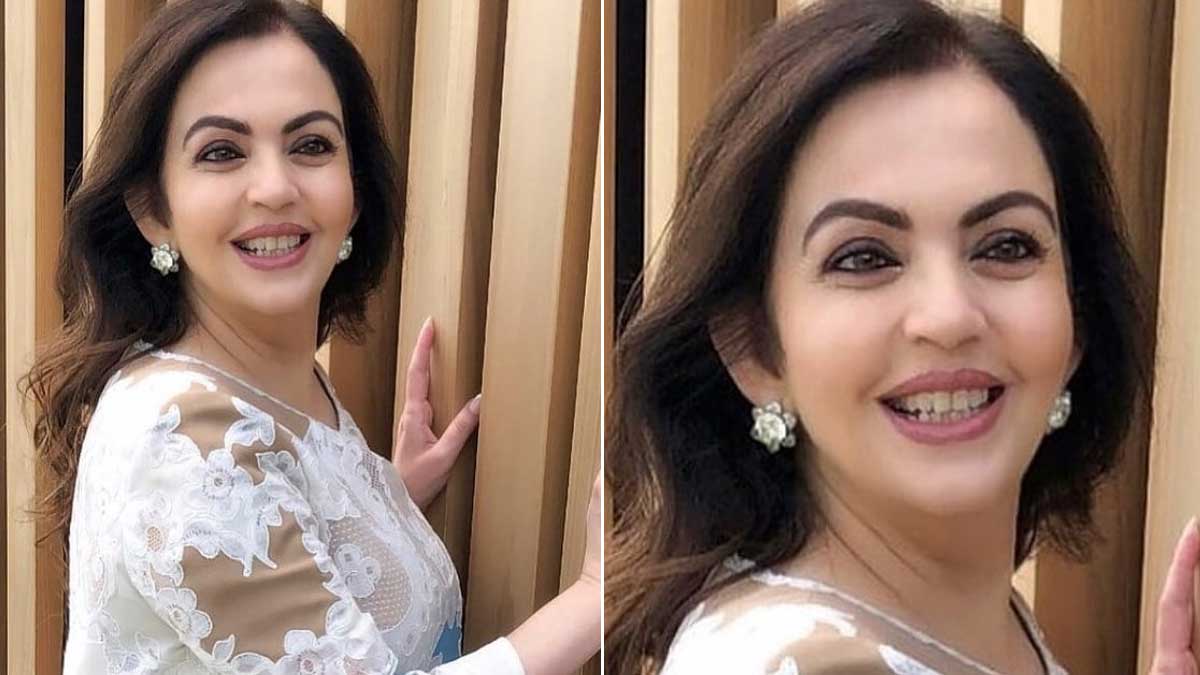 French nail tips are one of the most common nail art designs people go for. This nail art type is very elegant and stylish at the same time. You can pull this off with any attire, be it an office look or a night out with the girls.
To make your french tips pop, you can switch the white colour for other funky colours like pink, blue or even neons. Most women get their french tips done at a nail salon, but there are many hacks for you to get them done at a much more affordable price, sitting at home with items you already own.
Read More -Beauty Tips To Take From Nita Ambani
Hot Pink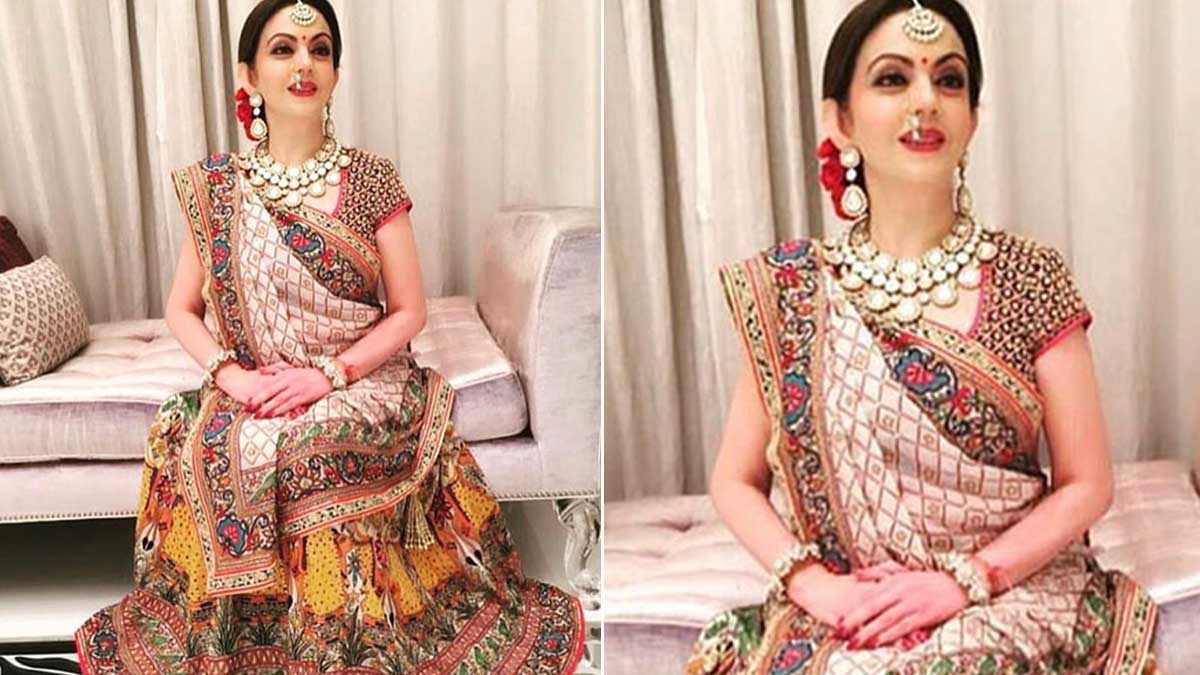 For a traditional look, hot pink is one colour that goes well with every outfit. Be it a green lehenga or a baby blue sharara, you can find this colour making its combination with everything.
It is easier to style your accessories with this colour, making hot pink the basic emphasis. You can go with a hot pink necklace and earrings. To go full-on with your accessorizing, you can add a hot pink coloured clutch and a pair of pumps.
With a colour like hot pink, it is safe to say that this colour will make your hands look fair and beautiful!
Transparent
For women who don't like having colour but a layer of gloss, transparent nail polish is the best! This nail paint will allow your nails to stay protected while you allow them to grow. They grow stronger while you are still able to ace the glossy look!
For a more glossy look, you can go for a shimmer based transparent nail paint. Shimmer colours can be gold or silver, according to your outfit. Some shimmer will allow you to look young, while a huge dose of glitter on your nails may look extra!
Read More -Here's Why You Need To Take Jewellery Inspiration From Nita Ambani!
White
Minimal looks have been quite the trend these days. White happens to be a colour that goes well with every colour and outfit. It allows your nails to shine but has a tendency of turning yellow if you often come in contact with yellow food items like haldi or turmeric.
White nails have a solid appeal while making you look classy!
What's your nail paint pick for this summer? Connect with us over our official Instagram and drop us a comment. Stay tuned to HerZindagi for more tips and tricks!