Mint is one natural ingredient that is known in the entire world for its medicinal properties and is backed by Ayurveda. It works wonders in summers because it has a cooling effect on the body. This is also the reason behind adding crushed mint leaves are added to "numbu pani," "jal jeera" and other summer drinks. In fact, mint is fount of vitamins and minerals, as well as powerful healing properties.
Mint For Beauty And Skin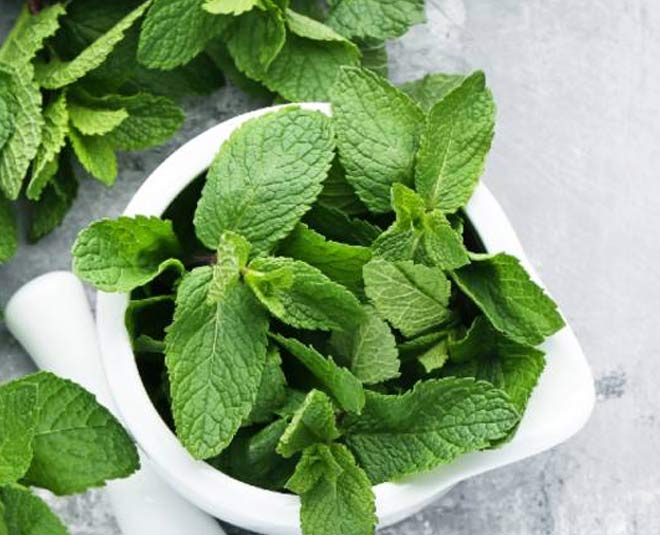 Apart from health benefits, there are a lot of beauty benefits of this herb too, it is, therefore, also widely used for beauty care. "It has a stimulating effect on the skin and improves blood circulation to the skin surface. Mint also has antibacterial, anti-inflammatory, protective, and soothing properties. It also contains salicylic acid which is also beneficial for preventing and treating pimples. That is why it also helps to control and prevent other skin eruptions, like acne, boils, and heat rash. Since it helps
to reduce oiliness, it is ideal for oily and combination skin. Mint is also said to improve the skin's moisture retention ability." explained beauty expert Shahnaz Husain.
How To Use Mint For Skin Care
Mint is added to many skincare products, like cleansing lotions for oily and acne-prone skin, face packs, creams, and also skin-toning lotions.
For home beauty care, fresh or dry mint leaves can be crushed or powdered and added to face packs. Or, it can be added to fruit pulp for a cooling summer face pack.
Mint For Skin Brightening
Crushed mint leaves with ripe papaya and cucumber pulp. Now taking a brush or your hands, apply this mixture to your face, let it stay for 20 minutes and then rinse the face this mask will rejuvenate the skin and make it brighter along with reducing the tanning too.
Mint Face Wash
This mint face wash helps in reducing the oiliness, refreshes, tones, and cools the skin. Just take lemon juice(benefits of lemon water), rose water, and soak the mint leaves into it. Store the liquid in the refrigerator and then wash your face with it. You can also use honey instead of lemon juice if your skin is dry.
Mint To Cure Acne
Mint can thoroughly cleanse your skin and reduce pimples and acne(sunflower seed face masks for acne) making the skin super supple and smooth. Just take some mint powder mix it with fuller's earth, turmeric and rose water apply the paste on the face, and wash it off once it dries.
Or you can also wash mint leaves, make a paste and apply it over the affected areas directly. And let them stay on the skin for 20 minutes. The anti-inflammatory properties of mint are known to cure pimples and cleanse the face thoroughly.
Don't miss: DIY Cinnamon Face Masks For Pure And Clear Skin
Mint Body Scrub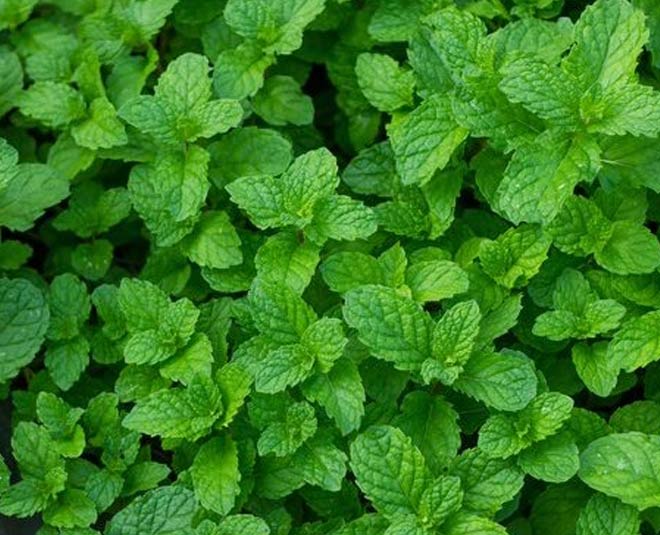 For a natural glow on your face or body make this amazing mint body scrub. Just mix some sesame seeds with honey, add it powder, and mix, massage the face in circular motions for great results. Leave it on for 15 minutes and you're done.
Thus mint is perhaps the one-stop solution to all your skin problems and especially if you have acne-prone skin, the germicidal properties of the hern help in achieving that flawless glow. You should also consume mint on a regular basis as it can keep the digestive health in check and act as a refreshing and cooling agent for your system. This not only makes the healthy optimal but it also makes the skin glow from the inside.
Don't miss: Actress Disha Patani Gives Cues To Recreate Her Dewy Makeup Look
Stay tuned to her Zindagi for more such articles.