In these times of increasing pollution and unhealthy lifestyles, our skin health takes a toll. We keep getting acne breakouts and dry, dull skin that looks absolutely lifeless. And this often happens to those who take care of their skin by eating healthy food but still fail to maintain the shine and natural glow due to the loss of nutrients from our food.
Therefore along with a healthy diet and exercise, one also needs to keep in mind that the topical application of natural ingredients and masks, scrubs made out of them help a lot. Natural ingredients are able to fulfill the skin's requirement of minerals and micronutrients which is why they are the most trusted and used items for enhancing your beauty. Cinnamon is one such ingredient, with the topical application of which you can easily ward off all your skin problems. Take a look at the recipes of Cinnamon faces masks here.
Cinnamon And Honey Face Mask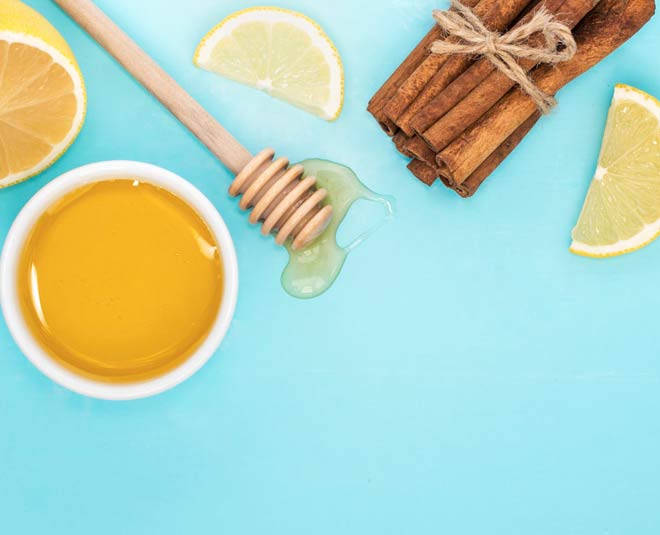 Honey(best organic honey in India) and cinnamon face masks are great for healing the skin over the course of time. These ingredients are full of antimicrobial properties and anti-inflammatory properties that remove the toxins from the skin and make it healthier.
Here's how to make the mask: You will need 1 tablespoon of honey and 1 teaspoon of organic cinnamon powder.
the honey and cinnamon powder together in a bowl and blend them together using a spoon make sure there are no lumps in the mixture.
Once your mixture is ready, take a cotton pad and dip the cotton pad into it. Dab the pad to your face and apply the cinnamon face mask and let it stay for about 20 minutes.
Then remove the mask using a wet tissue and rinse your face thoroughly after that. Apply this mask, 2-3 times in a week to get rid of dull and dehydrated skin.
Regular application of this mask can help you make your skin moisturized and soft. Further, it also removes spots and scars on your face, making it clear and radiant.
Cinnamon And Lemon Face Mask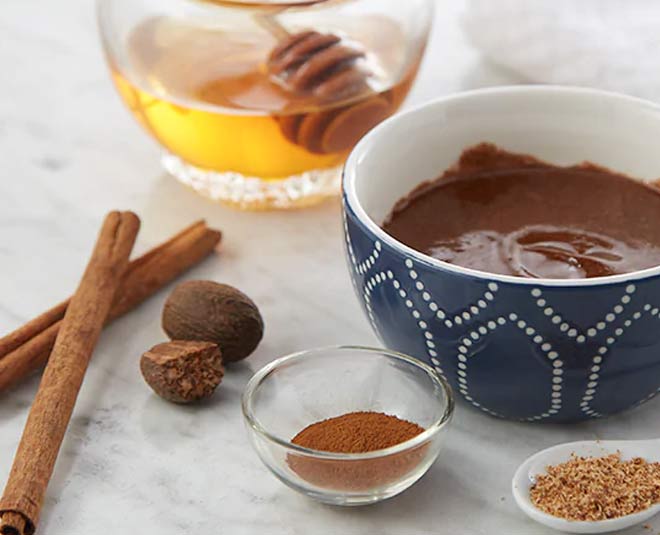 Another very useful face mask for those who suffer from pimples, acne, blackheads, and whiteheads.
This mask contains lemon juice and cinnamon, while lemon juice is known for its antioxidants and Vitamin C that deeply cleanse the skin and make it super healthy.
Cinnamon is filled with anti-microbial and anti-inflammatory properties that cure many skin conditions including eczema.
To make this face mask, you will need half lemon juice, 1 teaspoon of cinnamon, and you might as well add a little honey to bind the mixture.
Mix all the ingredients in a bowl and using a brush or your fingers, apply thick layers of this face mask to tour skin.
Then let it dry and stay for about 20-25 minutes and wash off your face with cold water. Use this mask twice a week to get rid of pimples and acne.
Cinnamon And Yogurt Face Mask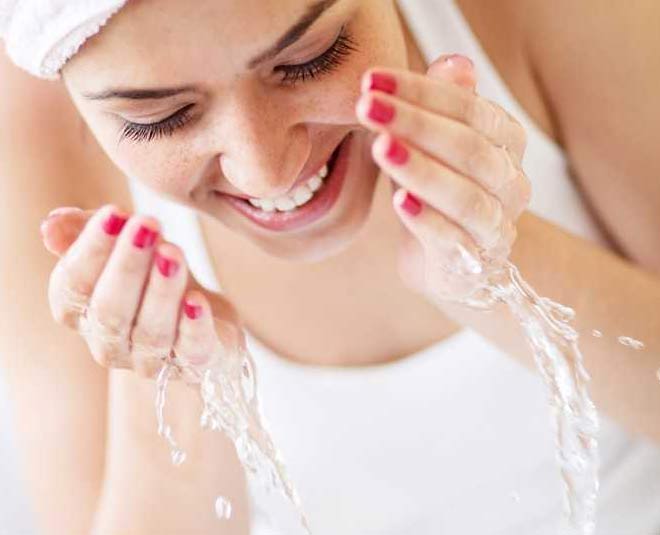 This mask is known for providing deep hydration and nourishment to your skin.
It makes the skin brighter and adds to the glow of your face. Not only that, but the yogurt in the mask also helps in exfoliating the skin, thanks to the presence of lactic acid in it.
To make this mask, you will be needing 1 tablespoon yogurt, 1 tablespoon honey, and 1 teaspoon cinnamon powder(Cinnamon for weight loss)
Start by mixing all the ingredients together then apply a thick layer of this mask on your face. Let it sit for 20 minutes and then scrub and rinse the face.
For better results apply this mask thrice every week and get buttery soft skin with a healthy and natural glow.
Don't miss: Benefits Of Drinking Cinnamon Tea And How To Make It At Home
If you liked reading this article then stay tuned to Her Zindagi for more such pieces.
(Image Courtesy: Metiza.com, kroger.com, wwmindia.com)