Beetroot is a powerhouse of nutrients from Vitamin B 6 to Vitamin A and Vitamin D. And thus, there are not one but many health benefits linked to it. It increases the blood flow in the body which in turn makes all the organs healthy and efficient. But did you know this wonder vegetable can also be really beneficial for your skin? Well yes, it can.
So, if you have been looking for the perfect natural ingredients that can help bring out the best of your skin, then perhaps beetroot is the right option for you. Therefore, we will take you through a step by step guide of preparing and using beetroot in a proper facial to achieve an undiminishable glow and log last radiance on your face. So, worry no more and keep following what we tell you. Read on to know more.
Benefits Of Beetroot Facial

This facial is known for its skin whitening agents that work actively and instantly to help you achieve a brighter skin tone.
It deeply cleanses and nourishes the skin by scrubbing out the dead skin cells, bacteria, dirt, and unwanted oils from the face.
It can help you score a healthful vibrance on your face with regular usage.
This facial is great for dull skin, dark spots, blemishes, and pigmentation on the face.
It facilitates acne reduction and keeps the face hydrated by locking in the moisture.
Let us now check out how this facial can be done.
How To Do Beetroot Facial
Cleansing With Beetroot Toning Cleanser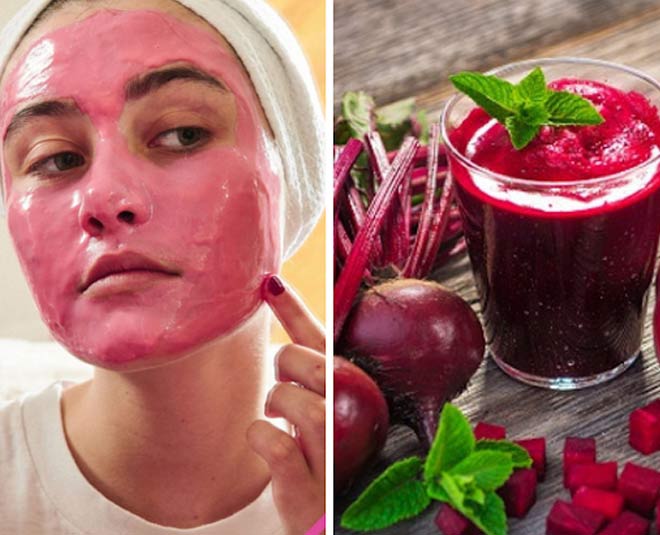 Before this step, make sure to wash your face thoroughly. Then in a bowl, take some grated beetroot and squeeze it to take out the juice from it, to this juice add 2 tablespoons of rose water and apply this over the face in an inward circular motion. Rub your fingers over each and every part of your face and then and once it dries, rinse it off with water. This process should ideally be done for about 10 -12 minutes and keep adding more toner if it dries out in between. This process will clean the pores and will allow better penetration of the scrub and pack.
Exfoliating With Beetroot Scrub
After you've washed your face, the next step will be to scrub it well. And to do that you will have to make a beetroot scrub. Just some pureed beetroot, 1 -2 tablespoons of rice flour, and 1 teaspoon of honey. Mix the ingredients well and apply on to the face, scrubbing out the dust and impurities out of your facial skin, this process also lasts for about 10 minutes. Use wet tissue to wipe the scrub off once you're done!
Massage With Beetroot Ice Cubes
This process will help tighten the open pores and will render a natural glow on the face by improving blood circulation. You will have to make beetroot ice cubes at least 4-5 hours before you start your facial process. To make the massage cubes, you will need beetroot juice, 1 tablespoon fuller's earth, and 2 tablespoons of lemon juice. Pore the mixture in an ice tray and put it in the freezer. Apply the cubes directly over your face, by rubbing it over all the areas of your face. Use at least 2 cubes in this process to achieve the desired results.
Don't miss: See How Beetroot Mask Can Work Wonders For Your Skin And Hair
Completing With The Beetroot Face Pack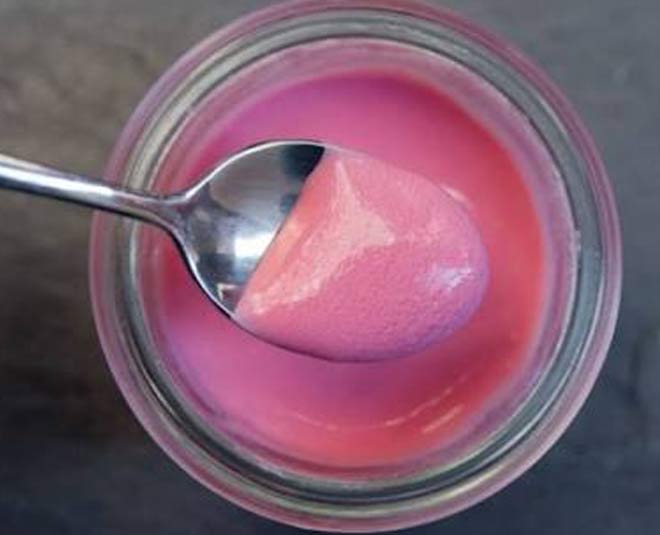 To make the beetroot face pack(try guava face pack for a healthful glow) you will have to mix 1 teaspoon each of beetroot paste, fuller's earth, rice flour, and 1-2 teaspoons of raw milk. Mix all the ingredients together and apply the paste to the face. Let it sit for 20 minutes and then wash it off with normal water. Just moisturise the skin and you're done!
Don't miss: Try This Beetroot Glow Serum For Instant Radiance On Your Face
If you liked reading this article, stay tuned to Her Zindagi for more articles like this.