Say hello to naturally healthy skin and hair with a homemade beetroot mask. Beetroot is loaded with nutritional elements such as Vitamin B 6, vitamin A and Vitamin D. And not only does it improve blood production in the body but it is also known for its benefits for skin and hair. So, if you have been looking for appropriate options that can help you bring an unfading radiant glow on your face and silky, smooth hair, then we are here to end your quest for the solution.
Because we will tell you about a mask that can help you achieve the desirable, skin, and hair that will stay on for a long time. All you have to do is prepare this easy beetroot mask and use it regularly. Here's more to know about it.
How To Make The Beetroot Mask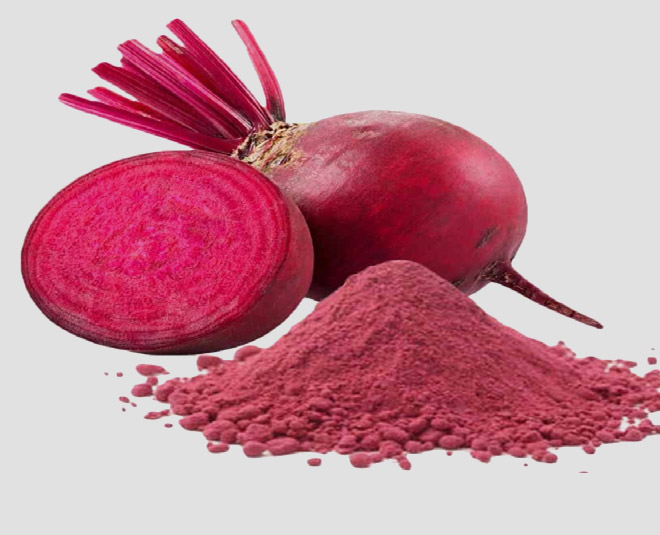 This mask is made by using some simple ingredients beetroot and yogurt. Both these ingredients work wonders for our skin and hair. You will need: beetroot juice squeezed out of freshly grated beetroot, yogurt, gram flour, and lemon juice. So for the face, mix gram flour(gram flour is used as a binding agent, you can skip this tor your hair mask), yogurt, lemon juice, and beetroot juice. Lemon juice cleanses the skin and hair and yogurt moisturises them. Our main ingredient is beetroot which has multiple benefits which we will take a look at.
How To Use The Mask For Face
To use this mask on the face, first wash your face with cold water and pat dry then apply this mask(why you should use face sheet masks) using a foundation brush or your hands, covering the entire face.
Try to exfoliate your skin while massaging the mask on the face in a circular motion.
Then leave it on for 20-25 minutes and wash it off with lukewarm water.
How To Use The Mask For Hair
Start by spraying some water on your hair so that they become manageable.
Then take small sections of hair and keep applying the mask from the roots to the tips in a downward motion.
Make sure all your hair has been covered entirely with this mask(try this flax seeds hair mask).
Then first wash it off with water, then use a mild shampoo and conditioner to make your hair all lustrous and smooth.
And you're done!
Benefits Of Beetroot Mask For Skin And Hair
Beetroot mask gives you bright and healthy skin as it is enriched with vitamin C, it fight free radicals that cause damage.
It is also known to cure dark circles and pigmentation by fastening cell regeneration and rejuvenation.
Beetroot improves blood circulation on the face as it has iron and carotenoids and renders a beautiful glow on the face, while warding off all the dark spots and dullness.
Further, for your flocks this mask can help you prevent the excessive loss of hair as the beetroots are enriched with iron, electrolytes and potassium. These facilitate the deep cellular repair of hair from the limp and reduces lifeless and weak hair.
This mask is also beneficial for dry scalp and dandruff. Beetroot moisturises the scalp deeply and nourishes the roots naturally, hence reducing dead skin and dandruff-causing bacteria.
Don't miss: Here Are Some Benefits Of Orange Face Masks For Skin
If you like reading this article, then stay Her Zindagi for more articles like this.