Guava is one of the most favourite fruit of all Indians. For one is readily available in Indian households and for two, it has a sweet and delicious taste that gets us craving for it over and over. Guavas are full of essential vitamins and minerals that help us derive a lot of benefits for the betterment of our health.
In addition to that, guavas are known to work wonders for the skin as well. Yes, you got that right. Guava face packs are one of the most beneficial face packs when it comes to instantly glow on the face. Guavas contain Vitamin A, B, and C and are super healthy which is why they tend to increase the collagen production in the body which eventually helps the skin to get healthier and shinier. Therefore, let us take a look at the amazing benefits of Guava for the skin and see some of the face mask recipes.
Benefits Of Guava For Skin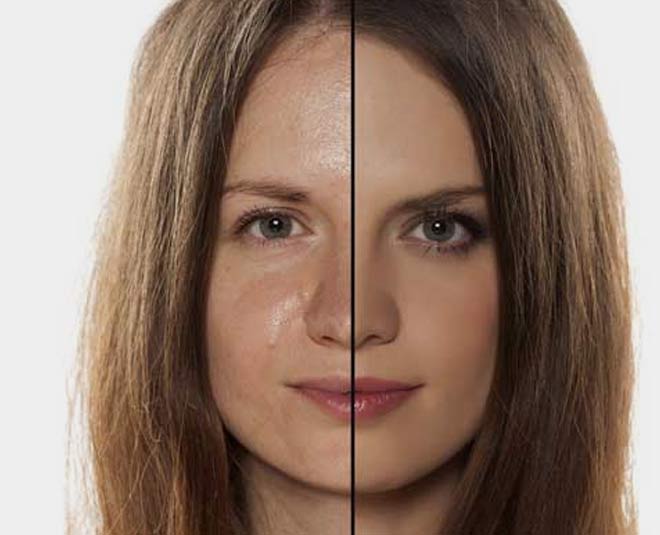 Guavas are known to improve your skin complexion by helping you get rid of unwanted dead skin cells.
They help you in avoiding the UV rays of the sun by creating a protective shield on the face.
It helps increase the elasticity of the skin as it has a lot of anti-aging properties.
It helps in firming and tightening the skin and works efficiently as a natural skin toner.
Regular usage of this fruit can help you out with those troubling acne and pimples.
In addition to that, this fruit is known for hydrating the skin thoroughly.
It also helps in getting rid of whiteheads and blackheads that are basically, dead skin, dirt, and oil accumulated to damage the skin.
It treats certain skin ailments due to its richness in Vitamin K and C. It helps fight rosacea, spider veins, and splotches on the skin surface, etc.
For the topical application of guava, let's take a look at the recipes of face masks made out of guava.
DIY Guava Face Masks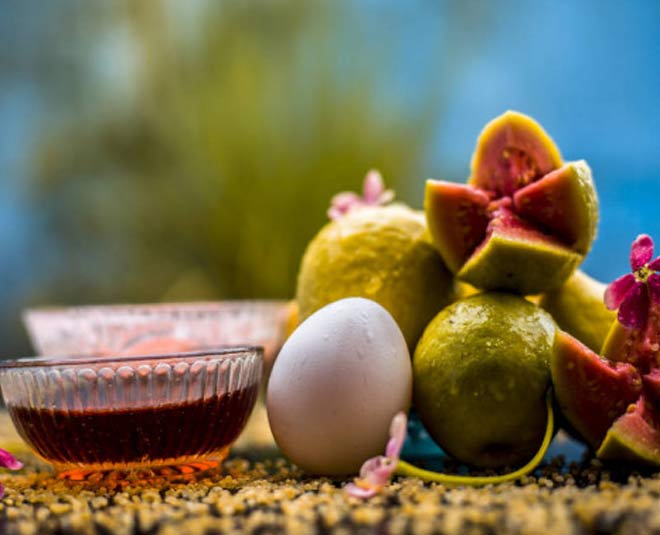 Mask For Treating Dry Skin
Guava is composed of hydrating properties that moisturise the skin while making it super soft and supple. For making a DIY mask you will need 1 tablespoon, 1 Egg Yolk, 1 tablespoon Honey, 1/2 Guava. So, start by grating the guava and then grind the oatmeal into a fine powder. Next add honey, oatmeal, egg yolk, and guava and mix well. Then apply the mixture to the face and let it stay for 20 minutes. Wash it off with cold water. And you will be done!
Face Mask For Radiant Skin
For this face mask, you shall need 1 cup of water and a pureed guava(gauva leaves benefits). Mix the guava and the water together and apply this paste over your face, let it be for 20 minutes and after it dries out, scrub and rinse with water. This mask will give you a very radiant appearance by repairing your dead skin cells and rejuvenating your face.
Don't miss: Peach Face Masks: Here's How To Make Them Along With Some Benefits For The Skin
Face Mask For Acne Scars And Pimples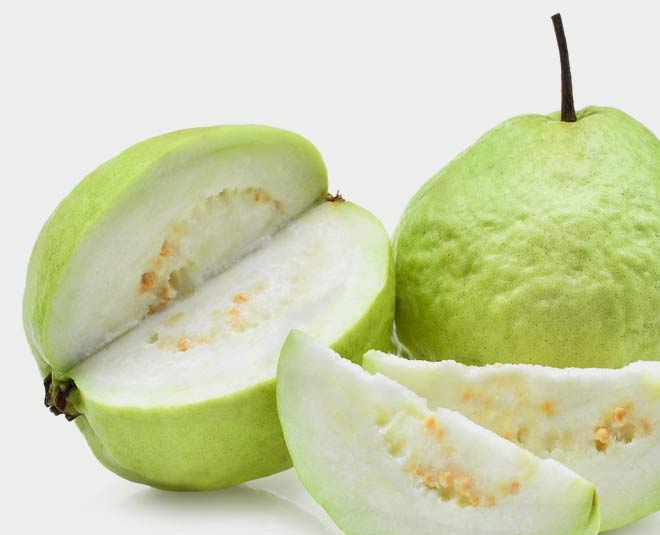 Guava contains Vitamin E along with some really powerful acne scar reducing agents which make this pack even more beneficial. To make this pack all you need is 1 tablespoon lemon juice, 1 pureed guava, and 1 tablespoon honey. Add the guava pulp and mix it with honey and lemon juice. Then apply this paste to your face and let it sit for 20 minutes. Rinse with warm water and moisturise. Use these amazing face masks and give your skin problems a one-stop solution instantly.
Don't miss: Here Are Some Homemade Flower Face Masks
Stay tuned to Hr Zindagi for more articles like this.
(Image Courtesy: mybeautynaturally.com, depositphotos.com, stylesatlife.com)