The chilly winters are quite unpleasant for those blessed with dry skin. Dry skin starts to get drier, flakier during the cold winter months. Cold, harsh air during the winters takes away all the natural moisture of our skin and leaves dry skin itchy and irritated.
For some, it all gets worse. Skin cracks, burning, rough texture, itchiness, redness are some common signs people with dry skin suffer from. Honestly, there is no way to completely transform your skin type but with the right skincare routine and habits, you can prevent certain side effects.
Moisturising your skin is one of the easiest ways to prevent the winter winds from stripping of the natural oils from your skin. Using a moisturiser helps lock in moisture into your skin and prevents issues like redness and itching. However, the big deal is choosing the right moisturiser.
Going to a store and picking up a moisturiser doesn't seem like a big deal, right? However, with so many varieties available and each brand promising to make your skin soft and supple, it can be overwhelming to zero down on one.
We spoke to Dr. Kaustav Guha R&D Head SkinKraft Labs, leading Proven science Beauty Brand and asked him to share an easy guide to choose moisturiser for dry skin.
How To Choose Moisturiser For Dry Skin?
Know Your Skin Type
A lot of times we don't realise what is actually our skin type. During the winter season, most of us suffer from dryness but those who have naturally dry skin face more issues. An easy way to know that you have dry skin is washing your face and then patting it dry. Post that, check how your skin feels. Does it feel soft and smooth? Or does it feel completely dry. If it feels dry, you have dry skin.
Today, you will find moisturisers as per skin type. For dry skin, you will find creams and ointment based moisturisers as they have a much thicker consistency and also help lock in the skin's moisture.
Pick An SPF Based Formula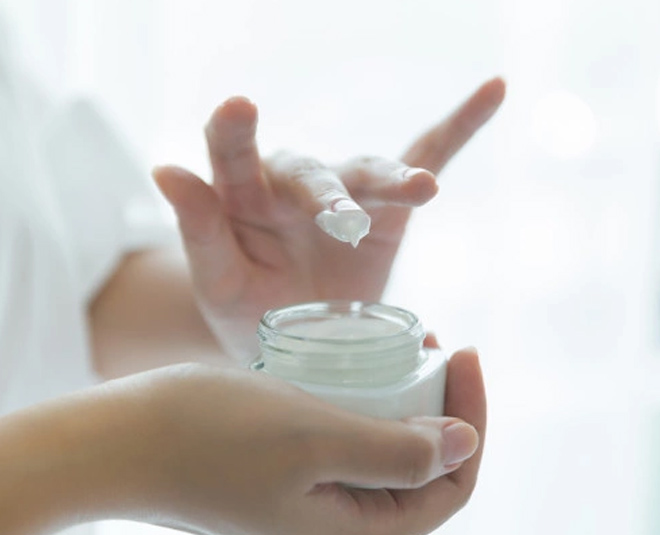 The harmful rays of the sun can cause skin damage and further make your skin dry and rough. If you are blessed with dry skin, you must have a sunscreen in your beauty kit. Choose a moisturiser which has SPF 15 or higher in it. A
moisturiser with SPF formula will protect your skin from UV rays and, at the same time, keep it hydrated. Even when you are indoors, make sure you apply some sunscreen. It is best to apply it in the morning and reapply if required.
Pick An Antioxidant Based Night Moisturiser
Those with dry skin should also follow a night care routine. Your skin requires moisturisation both during day and night. A night cream will help you repair the skin from the day's wear and tear. Pick a night cream with antioxidant and regenerative ingredients.
Don't Miss: Home Remedies For Dry Skin By Expert
Read Labels Carefully
When using any skin product for the first time, it is essential to read the labels carefully. Moisturisers labeled "allergy tested" are less likely to create allergic reactions. Similarly, product labels that mention "non-comedogenic" are less likely to clog skin pores.
Pick The Moisturiser As Per The Weather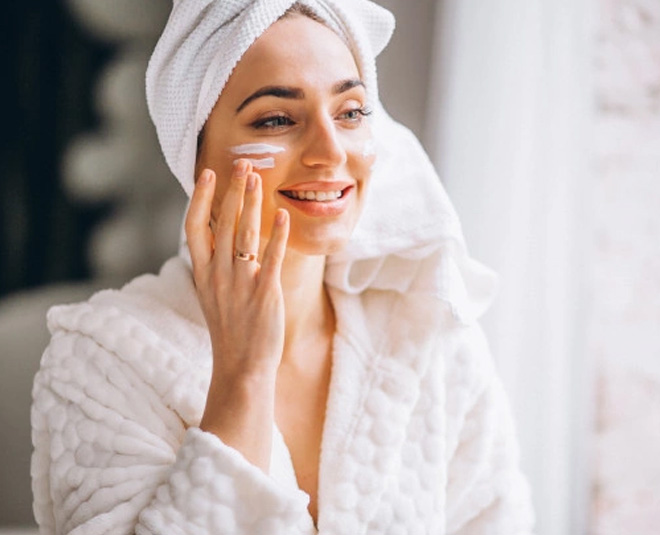 A light moisturizer should do the trick for hot and humid summer, but for dry and harsh winter months, pick a moisturizer with a thicker consistency.
Ingredients To Look For In Moisturisers For Dry Skin
Vitamin E
Vitamin E helps in collagen production. It has a photoprotective property that protects the skin from harmful UV rays.
Glycerin
Glycerin has been a key ingredient in skincare products for a long time. It works wonders against dry skin.
Niacinamide
This improves your skin's texture by repairing it and preventing further damage from dryness. It also helps to retain skin moisture.
Don't Miss: Best Non Oily Sunscreens For Dry Skin
Shea butter
Shea butter improves dry skin related problems to a large extent.
Jojoba and Coconut Oil
While coconut oil helps keep the skin smooth, jojoba oil has antioxidant and anti-inflammatory properties that make it effective against dry skin.
We hope this guide helps you choose just the perfect moisturiser for your dry skin. For more such beauty related stories, stay tuned!