Everyone is born with a different kind of skin. Some have pigmented areas; others have to deal with dark circles or blemishes. It is completely an individual's choice to flaunt them or to hide them with makeup. When it comes to it, unlike older times, there are now various high-end makeup products to help you achieve the desired look. This includes various shades of colour correcting concealers.
These are great for ladies, who are not comfortable with high pigmentation, breakout marks or redness on their faces. However, understanding the correct use of different kinds of colour correctors is significant. It will allow you to attain that finesse in doing your makeup. Hence, without further due, let's learn all about using the correctors.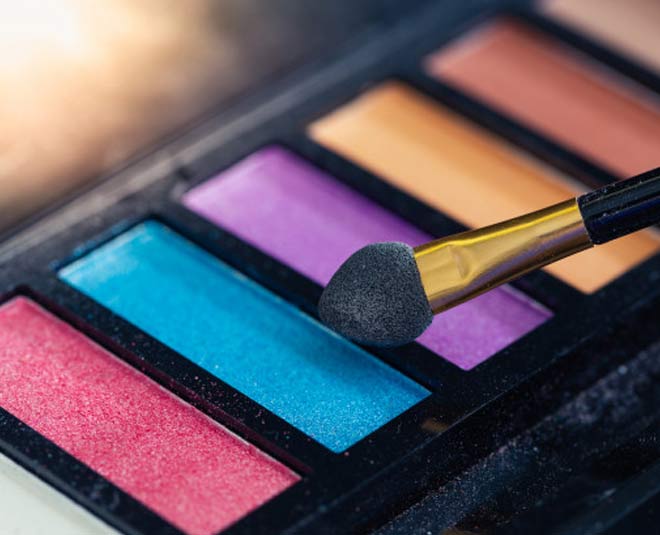 Yellow Colour Correcting Concealer For Redness
People with extremely light complexation have to deal with redness on their faces. It is more visible in broad daylight or the presence of white light. When prepping for a marriage ceremony, where you are likely to get clicked under bright lighting, use a yellow colour correcting concealer after applying moisturiser and primer to hide the redness on the face. It will act as a great neutraliser for areas near your nose, and mouth.
Green Colour Correcting Concealer For Birthmarks & Acne
Anything that is too prominent on the face, such as dark birthmarks or acne marks, need something more than neutralising effect. The green colour camouflages the best with dark shades. However, you will have to club it with a full coverage foundation to look flawless. Anything too light may become visible under bright light. Also, go with a foundation that does not oxidise.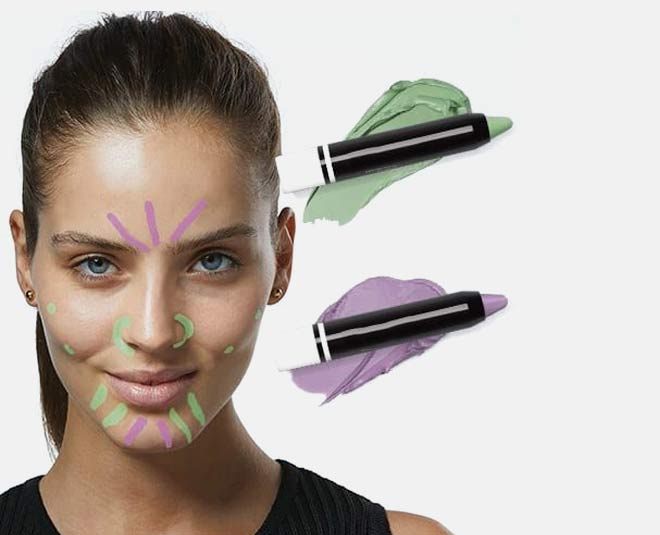 Pink Colour Correcting Concealer To Brighten Up The Skin
Colour correcting concealers are not just to hide away marks, they are also great highlighters with a subtle touch. If you want to slightly conceal areas like the corners of the eyes, redness around the nose and pigmentation near the cheekbones, use pink colour correcting concealer. Other than this, you can also use the pinkish tint on the bridge of the nose to enhance your features.
Orange, Red & Peach Colour Correcting Concealers For Dark Circles
Dark circles (habits giving you dark circles) are a common issue, wherein the sensitive skin under eyes become dark. The level of pigmentation always differs from person to person but can be covered using orange, red and peach colour correcting concealers.
It is because the dark skin is blue and purple-ish. A different individual may experiment from all the three options, in which orange concealer is great for a blue bruise, peach for less-pigmented blue blemishes and even for hyperpigmentation. However, you will have to top it with a full coverage foundation.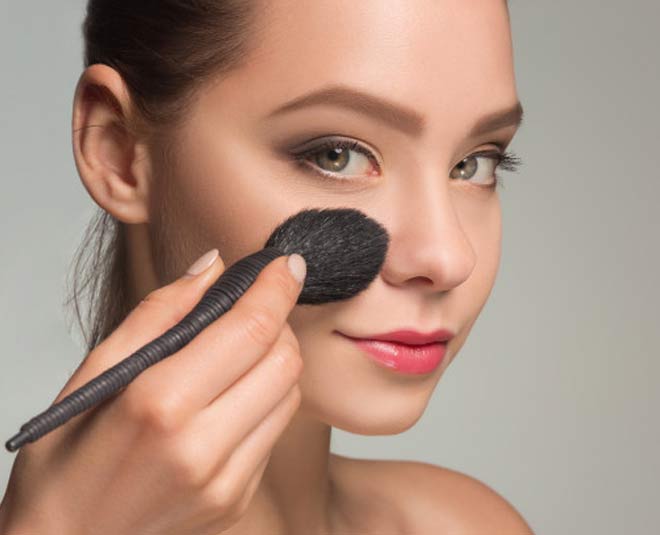 Don't Miss: Here's Why You Should Add A Compact Powder To Your Makeup Kit
Purple & Blue Colour Correcting Concealers For Dark Spots & Hyperpigmentation
If not the orange, peach or red, the purple and the blue colour correcting concealers can also be great choices to hide or neutralise your dark spots and hyperpigmentation (home remedies for pigmentation). This is especially if you have a dark skin tone, or got tanned under the sun. All you have to do is prime your face before applying any shade concealer, followed by a good quality foundation.
Don't Miss: Shahnaz Husain Shares A List Of Beauty Creams Which Are A Must Have
If you liked this article, do comment on our Facebook page. Stay tuned to HerZindagi to read more such stories.