Are you planning on attending a wedding soon? It sounds like a lot of excitement. Getting ready for wedding functions can be a lot of fun, but it can also be a lot of work. We all want to look gorgeous during this time and dazzle everyone with our looks. It's all about experimenting with our appearance during the wedding season. However, sometimes our aim of looking perfect gets ruined due to a lack of time or a basic makeup product. But we're not going to let it happen to you.
For this wedding season, we've compiled a list of simple makeup hacks that can help you achieve a beautiful look in no time.
1. Ice cold water to depuff eyes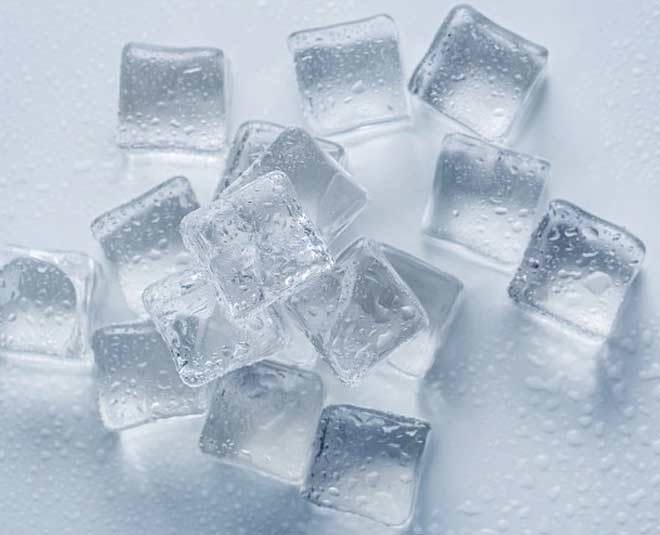 Swollen eyes are a common side effect of late-night routines, and waking up with swollen eyes is rather common. It could be the result of a stressful schedule or maybe late-night partying. But you do not want to attend a wedding with this look.
To get rid of such puffy eyes, the easiest way is to use a cold compress. Simply immerse a washcloth in ice cold water. Then, for 7-10 minutes, keep the cool towel on your eyes and you're set to go. You'll soon observe improvement.
2. Use Kajal As Bindi
Are you going for an all traditional look for this function but forgot to get a bindi to complete the look? Worry not because we have got you covered.
You can use your kajal pencil to do the needful. Make a bindi design on your forehead with your kajal pencil. You can draw whatever size of the circle you like. It will appear just like a bindi and will surely enhance your traditional look.
Don't miss: Expert Explains Everything You Need To Know About Bindi Allergy
3. Ready-To-Use Waxing Strip
It's possible that, in the midst of wedding planning and back-to-back celebrations, you'll find it tough to fit a parlour appointment into your schedule! But it doesn't mean you have to be weighed down by those bothersome tiny hair on skin.
To deal with this situation, there are several instant ways to get a hair free skin. You can use ready-to-use waxing strips to have smooth, hair-free skin. They don't need to be heated, and they'll save you a lot of time. So, say goodbye to those irritating hair and skin and be ready to flaunt your appearance comfortably for the event with these ready-to-use strips.
Don't miss: How To Remove Facial Hair Naturally?
4. Use eyeshadow As Lipstick
Lipsticks gives our faces an instant boost and improve our entire appearance. However, if your lipstick is missing and you still want the lipstick look, then worry not. Because we know how to turn eyeshadow into your lipstick.
To do that, first, make sure your lips are clean. Apply powder blush or eyeshadow to your lips with your finger and pat it in place. Apply a layer of beeswax or lip balm to provide a touch of shimmer that will last longer than gloss. It's that simple!
5. Use a spoon as a mascara shield
Applying mascara correctly creates a wonderful appearance; yet, applying mascara correctly is a difficult task. However, by using a spoon on your eyelid, we may quickly solve this problem.
Apply mascara as usual while holding a spoon to your eyelid. The residue from the mascara wand will coat the back of the spoon rather than your skin when you sweep it across your lashes. That's all there is to achieving a beautiful mascara look!
These tips will get you perfectly ready for wedding function in no time.
For more such beauty hacks and tips, stay tuned to HerZindagi!