Mascara is a product that can easily elevate your eyes and can instantly make your eyes more attractive. Most people don't leave their house without applying mascara on their lashes even on days they are not wearing makeup. Mascara with no-makeup looks absolutely perfect.
However, wearing mascara daily can harm your lashes in more than one way as the lashes are a delicate part. But this doesn't stop us from wearing mascara as it looks extremely stunning. So, we are here with some tips to keep our lashes healthy even after applying mascara daily.
Moisturise
We all know that moisturising is a very important step but it is not essential for our body and face but also for our lashes. You can use petroleum jelly, coconut oil, castor oil or other things in order to moisturise. This will form a layer on the lashes protecting them from any harm caused by the mascara.
Pick The Right Mascara
There are so many mascaras to choose from but you have to be smart and pick the one with good quality. In order to prevent any kind of reactions around the eyes, you should go for an ophthalmologically tested mascara. Further, go for a smudge-free and waterproof mascara as it's the best for daily use.
Expiry Date
Mascaras come with a shorter shelf life. This is because the wand applicator comes in close contact with the most vulnerable part of your body, eyes. Therefore, it is necessary to replace your mascara every six months in order to ensure that your eyes and lashes stay healthy. Along with checking the expiry date before you buy the product, keep checking it regularly to avoid any harm to your eyes.
Don't Miss: Common Mistakes That You Need To Stop Making While Washing Your Hair
Gently Remove Mascara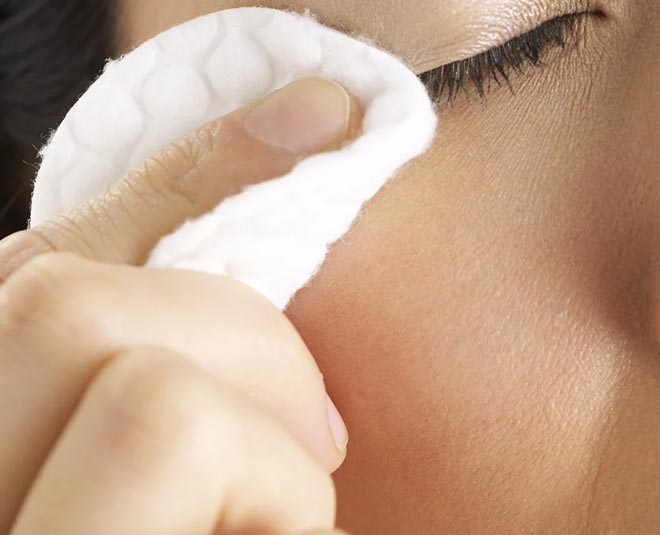 Getting rid of mascara is also an important step as it can be tricky, especially waterproof mascara. You need to be extra careful or the result will not be nice as you may lose several eyelashes. Use a soft cotton pad with makeup remover to remove the mascara.
Don't Miss: Want to Get Rid Of Acne? Get A Clear Skin With This Expert Approved Baking Soda Face Mask
Don't drag or rub the cotton pad while you are using the remover. You just need to put some makeup remover on the cotton pad and gently press it against your closed eyelids for a few seconds.
Avoid Rubbing Your Eyes
Most of the time, we are tempted to rub our eyes when they are tired after a long and stressful day. However, it is strongly advised to not do it as it will not only smudge your mascara (why not apply mascara every day) but also damage your eyelashes. Along with this, not rubbing your eyes can prevent the formation of fine lines and wrinkles.
For more such stories, stay tuned to HerZindagi!