We all crave long and healthy hair but how do we achieve it? It all seems impossible. Well, it is not really. First, we need to stop relying on the harmful, chemical-loaded hair products we keep trying on our hair every now and then. These products may be one reason why your hair isn't growing. Secondly, we need to understand the importance of a healthy scalp. After all, our hair won't really grow till the roots are strong enough. There are a lot of hair care tips that can help you grow your hair quickly using easy ways that actually work.
Add Essential Oils To Your Shampoo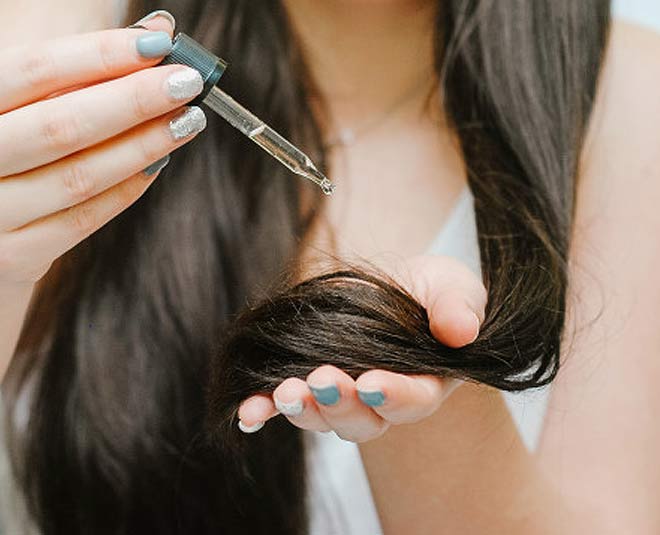 Essential oils are extracted from plants and are known for their amazing properties. Regular oils like coconut oil, olive oil, or almond oil too are extremely beneficial for our hair. Diluting these essential oils or carrier oils in your shampoo can be great for the growth of your hair. According to hair care experts, doing this can be beneficial for hair loss and alopecia. This step helps in increasing quick hair growth.
Don't Miss: Homemade Kalonji Oil For Effective Hair Growth
Vitamins Are Essential
Are you having a balanced diet? Changes in our eating habits too play a key role in the growth of our hair. When we don't fuel our body with the required amount of vitamins and minerals, our hair stops growing. If you think, your regular meal is not providing you good amounts of vitamins then you need to rely on supplements. Having protein, keratin, and vitamin tablets can help in quick hair growth. If you don't wish to take supplements then you need to add vitamin-rich foods to your diet. Some vitamin-rich food for your hair are eggs, spinach, sweet potato, blueberries, meat, yogurt, walnuts, salmon among others.
Split End Removal Is Essential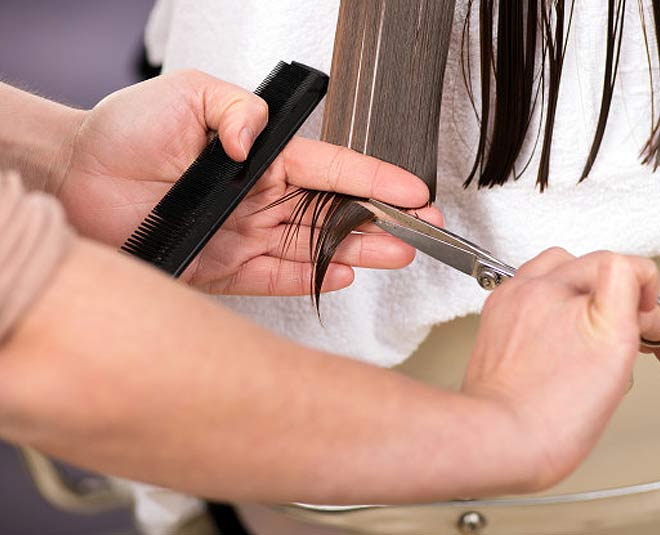 If you have been ignoring those split-ends for a long time then let us tell you that those could be a reason behind your hair not growing properly. Split-ends damage your hair quality and prevent hair growth. Not getting the split-ends removed can damage the hair in the long run and give you weak and dry hair. For quick hair growth, you need to get your split-ends removed. If you don't have split-ends but you are facing problems in hair growth then go for a quick hair trim once in a while.
Don't Miss: Your Guide To Using Rice Water For Hair Growth
Use Less Shampoo
Most shampoos available in the market today are packed with harmful chemicals that can harm your hair in the long run. These chemicals also affect your natural hair growth negatively. Choosing the right shampoo is very important. Picking shampoos that are mild on the scalp and are prepared using natural ingredients can be effective. However, make sure you don't shampoo your hair too often. One must not shampoo for more than twice a week. You need to use less shampoo and more conditioner if you wish for quick growth. Deep conditioning helps in hydrating your hair and this further leads to hair growth.
Stay Away From Excessive Hair Styling
Curling or straightening your hair may make you feel so happy and stylish for a few hours but it can be a big damage for your hair in the long run. Heat styling tools may give you great results but these can be really harmful to your hair growth. Avoid using these tools on your hair as much as possible. These dry out your hair, make them frizzy, and ultimately lead to hair fall.
Other than following these tips, it is also great to keep in mind hair washing tips. Make sure you never use hot water to wash your tresses as it can damage your scalp. It is best to use cold or lukewarm water. Don't forget to treat your hair with the goodness of nourishing oils once a week. Hope this guide helps you grow new, long hair. For more such tips, stay tuned to HerZindagi.