Even if you are new to the world of makeup, we are sure you must have heard of the BB cream. BB creams first got quite popular in Korea and later took over the beauty market globally.
BB cream is basically a beauty balm that helps hydrate, protect and mattify your skin. This one product is believed to do many different things to your face.
There has been always been a huge debate among beauty aficionados if BB creams can actually take over the regular foundation. Well, you get your answer only after using both of them and see what works best for you.
Here, we have 5 reasons why you should start using a BB cream.
Light On Your Face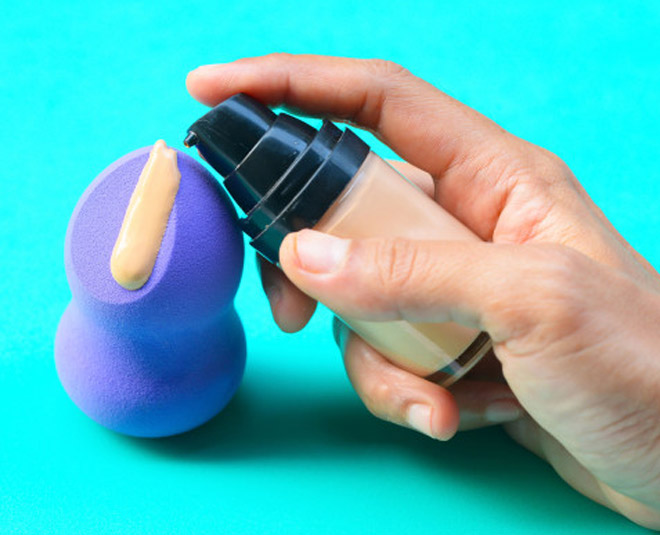 Unlike a full coverage foundation, a BB cream is a very light cream, a consistency that feels between a concealer and a foundation. If you are someone who doesn't like feeling that heavy on the face then going for a BB cream would be a good option for you. It helps cover any pigmentation on your face so you don't have to worry about the coverage.
Perfect For That Minimal Makeup Look
If you are hunting for makeup products that can give you that no-makeup makeup look then a BB cream is a must-have. It isn't too heavy or thick, it lets your skin breathe even if you wear it all day long. BB creams give a sheer and long lasting coverage.
A Must Have For Matte Lovers
So many of us don't like that shine on our face and keep hunting for makeup products that can help give a matte finish. BB creams are formulated in a way to give you a matte finish and an even skin tone. (primer benefits)
Don't Miss: From Liquid To Mousse, Here Are Five Different Types Of Makeup Foundations
No Need Of A Primer Or Moisturiser
Do you know your BB cream can work both as a primer and moisturiser? It helps even out your skin just like a primer and then also has moisturising properties which can help keep your skin hydrated all day long.
Great For Women With Dry Skin
Using a foundation will completely block your pores and make your skin dry from the inside. On the other hand, BB creams are lighter on the skin and prevent your skin from getting dry. Also, these creams come with moisturising properties which keep your skin hydrated all day long. This means that even if you wear it all day, you won't feel that dryness on your face.
Just What You Need During Summers
During these hot summers, all we need is a product that can give our face good coverage along with preventing the skin from the harmful rays of the sun. BB creams come with sun protection which doesn't let the UV rays harm your skin.
BB creams are available in a huge variety and can be picked according to your skin type. You can buy one for yourself for something as cheap as Rs. 250 from a reputed brand.
Don't Miss: What Is Skin Tint And Why You Should Invest In It
How To Use A BB Cream?
BB creams are super easy to apply. Dot the cream all over your face and neck.
You can blend it easily with your fingertips or even use a blending sponge. It is best to always dap your beauty blender and then use it as then the sponge will soak less amount of product.
Does a BB cream work for you or are you a foundation person? Share your thoughts with us on our Facebook page. For more such stories, stay tuned!