Every other day a new makeup product is introduced, while some of them just come and go, others are here to stay, and that too for a long time. One such beauty product is a skin tint. If you haven't heard about it already, let's tell you that skin tint is basically a foundation base that helps even out the skin.
Unlike a foundation or a tinted moisturiser, skin tints have a lightweight consistency. They give your face a natural finish. Skin tints are now available in a wide variety but are they worth all the hype? Should you invest in them? Well, here we have all your questions answered.
What Is A Skin Tint?
A skin tint is a light coverage foundation that feels extremely light on the skin and gives an even skin tone. Unlike heavy foundations and concealers, skin tints help your skin breathe properly and don't clog your pores.
Best For Oily Skin
If you have oily skin, a skin tint will be a good pick for you on days you don't want very heavy coverage. It even tones the skin, while not clogging your pores. It makes you feel a lot more fresh and doesn't melt like a heavy foundation. (moisturisers for oily skin)
Healthy Looking, Natural Skin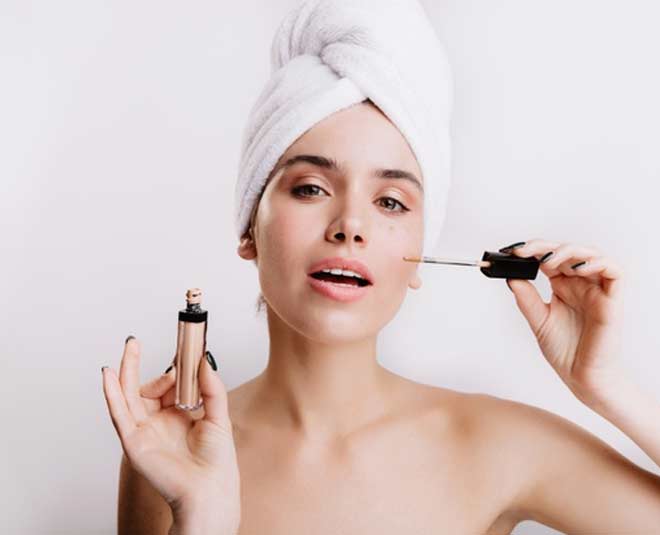 If you aren't a fan of heavy makeup, this skin tint will be a good pick for you. It doesn't feel too heavy or cakey and gives your face a very natural finish.
Keeps Your Skin Hydrated
Heavy foundations and creams block your skin pores and don't let them breathe. Applying a skin tint will give your skin all the space to breathe and hydrate.
Don't Miss: This Guide Will Help You Apply Foundation In The Correct Way
Lightweight Formula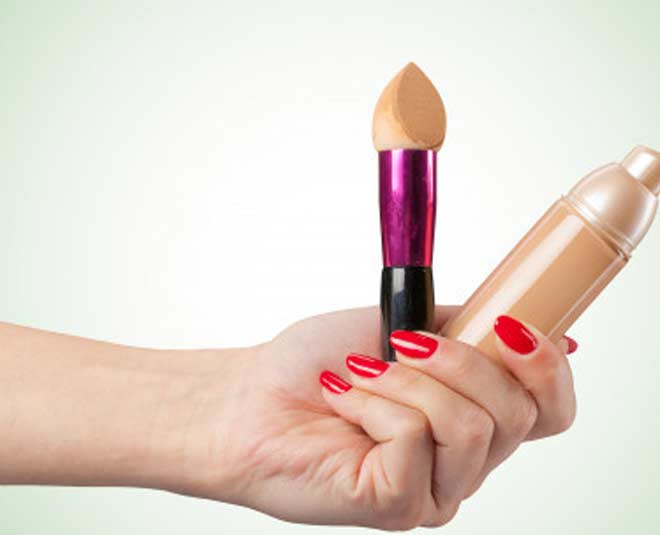 If you have applied a foundation, you know how those layers can start to feel very heavy on the face. At times, it can feel so heavy that it can start to crack in areas like the forehead or around the nose.
Easy Application
Skin tints come in liquid or powder form and are really easy to apply. All you need to do is apply all over the face and blend gently. A small quantity of the product can go a very long way.
Don't Miss: Here's Why You Should Add A Compact Powder To Your Makeup Kit
How To Use A Skin Tint?
Applying a skin tint isn't really a fuss. Wash your face properly and then take a small amount of skin tint on your index finger. Dab on some dots all over your face and neck and gently blend. Make sure you don't rub the product in or it can lead to the creation of lines. Blend gently outwards. You can finish off with a loose powder or compact.
Many of these skin tints come with glitter to give that glow without using a highlighter. These days you also get them in a gel form. You can pick one for yourself depending on your skin type and budget.
A skin tint is just perfect for days you want light coverage on your face or just want to carry a minimal makeup look.
Will you invest in a skin tint after reading all its amazing benefits? Share your thoughts with us! For more such beauty-related stories, stay tuned!