A lot of you must be thinking how to keep your eyebrow, upper lip, and facial hair in check during the lockdown period. Don't worry, if you can't step out of your home then you can try getting rid of unwanted hair at home. We asked beauty expert Aashmeen Munjaal to suggest some easy ways to get rid of facial hair at home. Read on.
Tweezing
It is been more than a month that we are stuck at home and can't seek professional help to get rid of eyebrow hair. Tweezing is the easiest way to remove extra eyebrow hair when you can't thread those hair. Using a plastic or a metal plucker, you can pluck out those hair at home. If you wear contacts or spectacles then make sure you wear them before you start tweezing your hair. Make sure there is enough light in the area where you plan to tweeze your hair.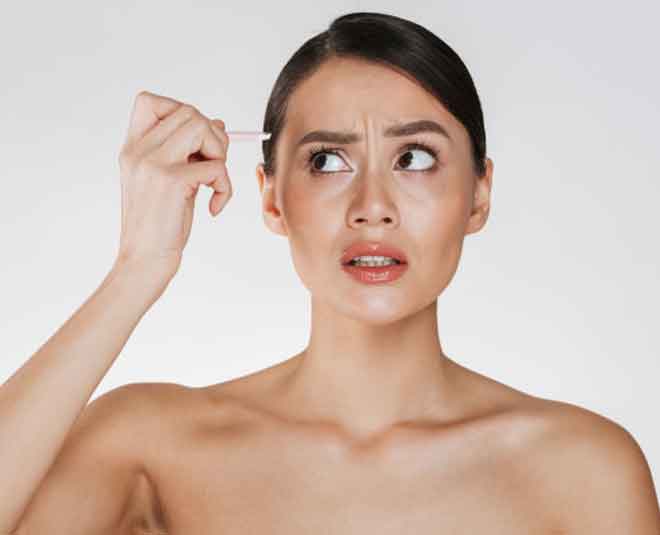 Image courtesy: Freepik
You need to tweeze your hair in the direction of your hair growth. Tweeze it gently. Use some powder or aloe vera gel on your eyebrows before tweezing your hair. This will soften your hair and it will be easier to pluck your hair. Use toner or aloe vera gel after tweezing hair. It is important to close the roots. You can use some ice if you don't have toner or aloe vera.
Don't Miss: Want To Grow Thick And Bushy Brows? Try This Homemade Eyebrow Serum
Bleaching
Image courtesy: Freepik
Bleaching is another easy way to reduce the appearance of unwanted hair on your face. If you don't have bleach at home then you can use 20% hydrogen with milk powder as a bleach. You can also add 20 volume hydrogen to besan or gram flour. The combination works like bleach. Using soap flakes, soap powder (prepare by grating soap) with hydrogen also works well.
Don't Miss: Easy To Make Besan Or Gram Flour Scrubs At Home For Glowing Skin
Wax Strip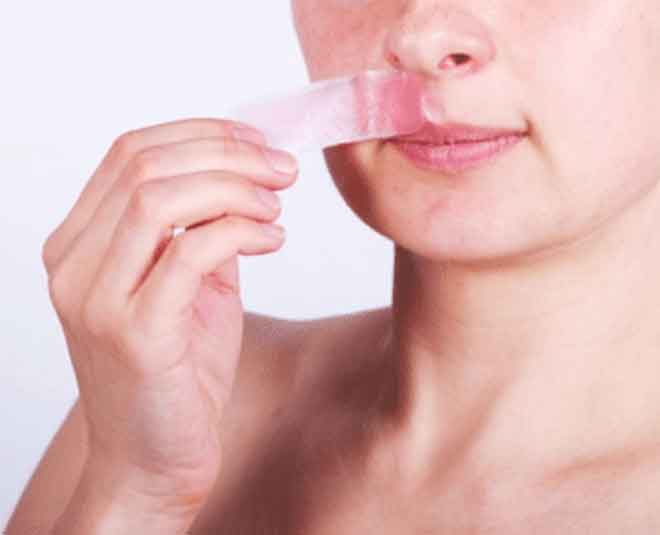 Image courtesy: static.toiimg.com
If you have really hard hair growth on your face then get wax or wax strips from a chemist. Essentials are available at shops and you may get these. If you have blackhead removal strips at home then you can use them to remove your upper lip hair. You can also use doctor tape or white tape to remove unwanted hair. However, you shouldn't be doing this if you have sensitive or allergic skin.
Apply some powder on the upper lips and then place a piece of tape on it. Pull the tape in the opposite direction of your hair growth. You can also use a band-aid to remove upper lip hair or chin hair at home.
Homemade Wax
Take some sugar in water (1 tsp water and 4 tsp sugar). In a pan, mix to make a syrup. Squeeze 1/2 tsp of lemon juice to it and mix the two ingredients well. These two work as your homemade wax. When the mix is lukewarm then apply it on your skin to remove unwanted hair. Apply it on the area and pull in the opposite direction of hair growth.
Make sure you are extremely careful while doing any of these at home as you can end up damaging your skin.