Hectic lifestyle, rising temperature, sleepless nights, and unhealthy food; all these things can make our face look dull, tired, and can cause acne. In order to get rid of them, we end up spending thousands of bucks in salons and on expensive cosmetic products. All these things may give us glowing and flawless skin initially but in the longer run, these products can take a toll on our skin. So, what to do? You can make your very own DIY face oil at home. Yes, you read it right. Face oil benefits our skin big time and can solve most of our skin woes. It can help fight dryness and turn your dull and dry skin into a nourished and glowing one. It helps in reducing inflammation, skin irritation, and calms the skin. Moreover, it provides hydration boost to your skin, reduces blemishes, and fights ageing signs. If this piqued your interest, then read on to know how you can prepare this wonder elixir at home.
Carrot Seed Face Oil
Image Courtesy: self.com
Carrot seed oil contains beta-carotene and vitamin A which detoxify the skin and promote cell growth. This, in turn, helps keep your skin young. It is also an excellent remedy against acne and can give you smooth, supple, and younger-looking skin.
Ingredients
6-7 drops of lavender oil
1/2 cup of argan oil
1 cup carrot seed oil
1 plastic bottle
Method
Wash a plastic bottle with normal water and allow it to dry.
Pour argan oil and carrot seed oil in it and shake well.
Add a few drops of lavender essential oil and mix all three ingredients with a toothpick.
Cleanse your face every night and apply a few drops of this oil on your face before snoozing off.
Lavender Face Oil
Image Courtesy: hgtvhome
When it comes to treating acne, nothing can work better than lavender oil. This oil is loaded with several vitamins and properties that can kill bacteria and prevent (also heal) breakouts. It also cleanses the skin deeply and gets rid of all dirt and grime.
Ingredients
1 tbsp almond oil
10-12 drops of lavender essential oil
2 tbsp aloe vera gel
2 tbsp cucumber juice
1 tbsp honey
5 tbsps of orange juice
Method
Take an empty bottle and pour orange juice in it.
Now, pour nourishing oil in the bottle- that is the lavender essential oil.
Put in all the remaining ingredients and mix them with a stick or toothpick.
A blend of all these ingredients will cleanse your skin deeply and prevents acne.
Tea Tree Oil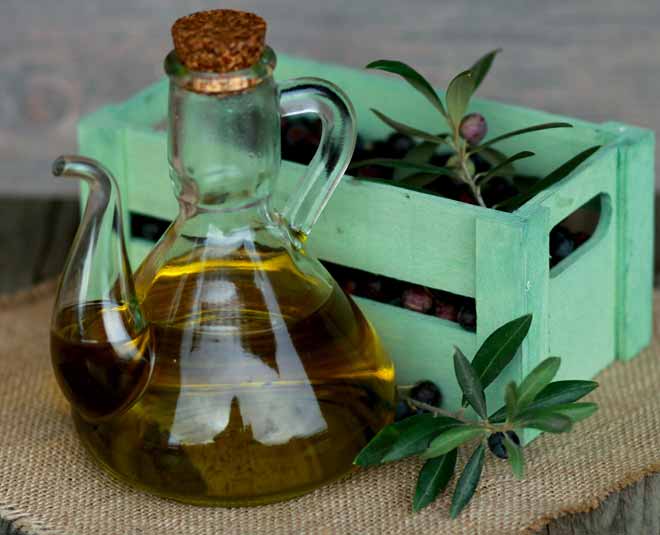 Image Courtesy: offthegridnews.com
Tea tree oil is known for its anti-inflammatory and anti-bacterial properties.
Ingredients
2 tbsps of jojoba oil
1 tbsp rosehip oil
6-7 drops of tea tree oil
2-3 drops of sandalwood oil
Method
Combine all the ingredients in a bottle.
Close the bottle and shake it well.
Apply this oil on your face before going to bed and wake up to a well moisturised, glowing, and flawless skin every morning.
So, try these face oils now and bid adieu to acne, dull and dry skin.
Disclaimer: All content, including tips and suggestions, is entirely based on research and data available on the internet. So, it is advised to not to construe it as professional medical advice and consult a dermatologist before trying any remedy.
Stay tuned to HerZindagi for more such articles.