Acne prone skin is mostly very sensitive and that's why it requires a very careful cleansing, toning and moisturising process with the right products and ingredients. While some ingredients successfully regulate the oil production and keep the skin infection free which helps a lot with the common problem of acne vulgaris, other ingredients can excessively dry out skin causing more breakouts. So if you want to have clean and healthy skin, choose wisely what's inside your cleansing products. There are many new formulas in the market that claim to have a combination of natural ingredients (including a few substances that you may have never heard of!) but all you need to know is which one is perfect for your skin type. So let's have a look.
Tea Tree And Cinnamon Facewash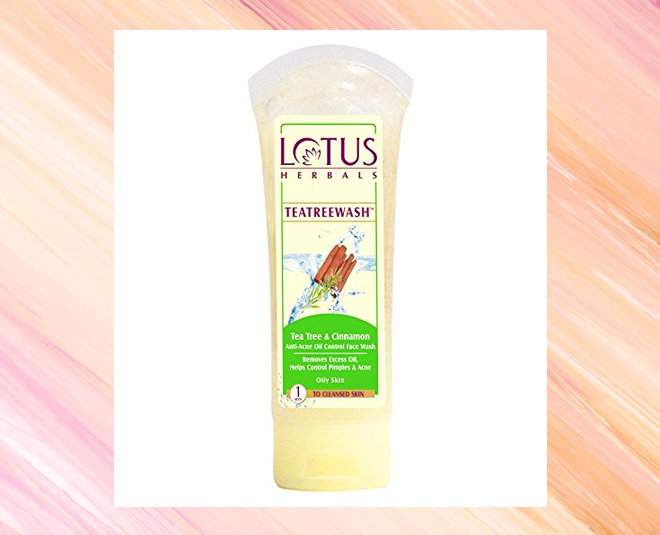 Tea tree oil is very beneficial oil for the skin. This wonder oil is used in traditional medicine to treat skin infections and is good for oily skin too. The anti-microbial properties of cinnamon also make it perfect to keep acne away. Buy a facewash with these two ingredients and you can say bye bye to those pesky pimples after a few weeks of use. Don't know which one to go for? Try the Lotus Herbals Tea Tree and Cinnamon Anti-Acne Oil Control Face Wash. Available for Rs 199, you can buy it here for Rs 139 only.
Activated Charcoal Facewash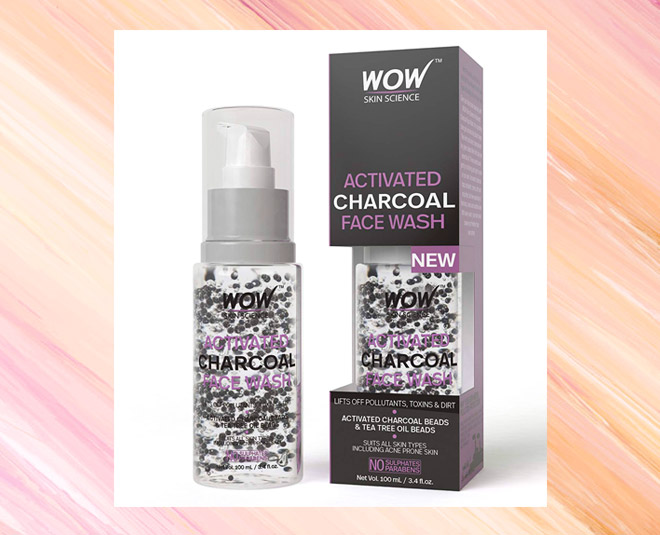 Eat it, apply it or brush with it, activated charcoal is the 'in' thing when it comes to skincare and wellness today. With its ability to attract and take away toxins from your body, activated charcoal is being used in toothpastes, facepacks, facewashes and even food stuffs like ice-creams now (black ice-cream anyone?). The strong adsorption power of activated charcoal makes sure that it cleans your clogged skin pores and draws out the excess oil and unwanted dirt from the skin like no other substance can. So try using a facewash like WOW Activated Charcoal Face Wash to see the difference. This facewash is free from Parabens & Sulphate and is available for Rs 299 here at a discounted price.
Don't Miss This: How To Remove Facial Hair Naturally?
Green Tea Facewash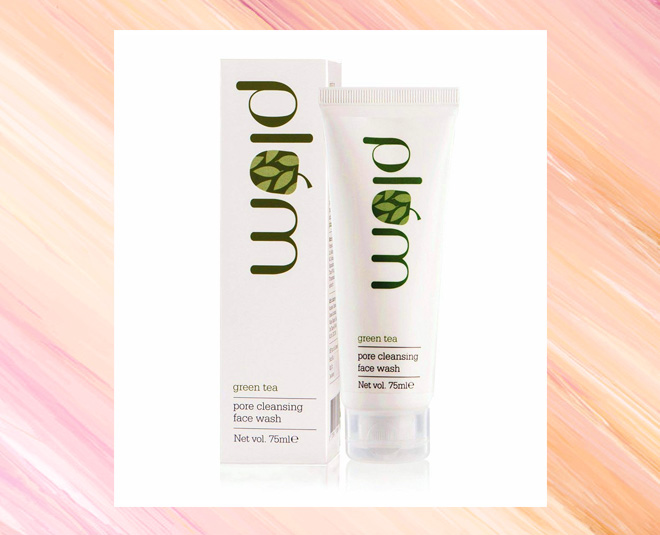 The slimming effects of Green Tea are widely known but do you know how it can help you to get acne-free and glowing skin? Not only do the antioxidants in green tea have an anti-ageing effect but the tea extracts are perfect to treat excessive oiliness, clear clogged pores, reduce puffiness or redness and also protect your skin from the harsh effects of the sun. Want to try out a nice facewash with the goodness of green tea? Then go for this Plum Green Tea Pore Cleansing Face Wash. Available for Rs 345 in the market, you can buy it here at a discounted price of Rs 258.
Hyaluronic Acid, Neem, And Witch Hazel Facewash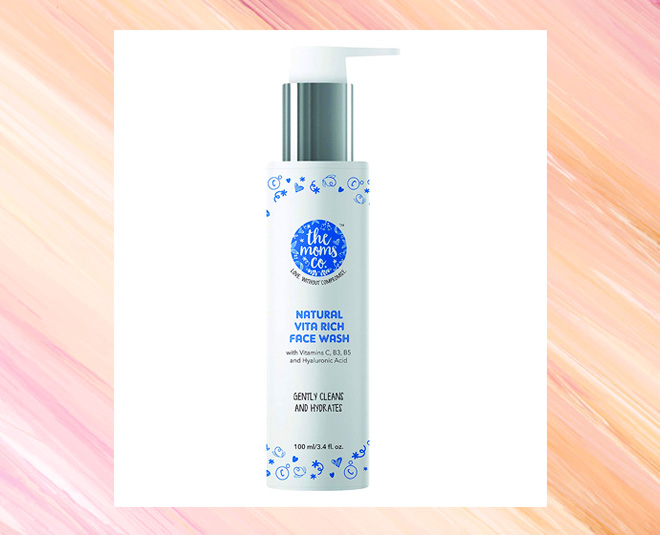 The name itself may seem scary but Hyaluronic Acid is an excellent natural substance that acts as a humectant, which means it hydrates your skin. So if you have dry skin that gets irritated and breaks out into acne, then choose a facewash with Hyaluronic Acid that will maintain the moisture balance of your skin. Neem and witch hazel are other natural substances with proven anti-microbial properties. In fact, witch hazel reduces the size of pores, soothes skin and helps to treat inflamed skin too. The Moms Co. Natural Vita Rich Face Wash has Hyaluronic Acid, Neem And Witch Hazel extracts plus vitamins C, B3 and B5, which keep your skin healthy and young. Available for Rs 348, you can buy it here at a much lower price of Rs 296. Try it today!
Argan Oil And Vitamin E Facewash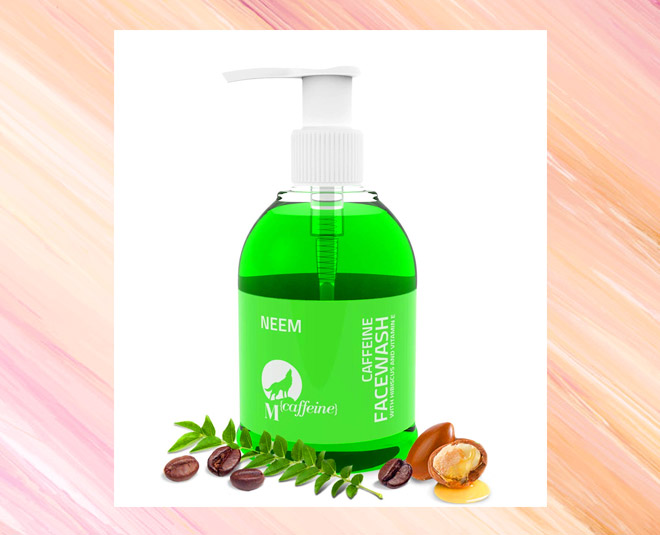 Argan Oil And Vitamin E are excellent nourishing agents. Combine them together to wash your skin and it will thank you every day. While argan oil softens skin by giving it the required amount of hydration, vitamin E helps in reducing the damage caused by UV rays. Also, argan oil is non-irritating and gives an excellent natural boost to your skin. You can see a marked difference in sensitive skin that's prone to acne by trying out a facewash with vitamin E and argan oil in it. Confused which one to buy? Start by trying out this Mcaffeine Neem Face Wash Cleanser. The MRP of this facewash is Rs 449 but you can get it here for Rs 309 only.
Managing acne-prone skin can be a tough affair but if you select the right cleansing products, you will be rewarded with a skin that looks good and feels good too. Keep reading Her Zindagi to know more on skincare tips, home remedies for skin & hair, and beauty benefits of imli or other natural ingredients and more.