It is said that there is always someone's hand behind one's success. Something similar came in the light when Miss Universe Harnaaz Sandhu recently credited her mother Ravinder Kaur Sandhu for her success. In all, what could be a more proud thing for a mother than for her daughter to attain such a prestigious title that too not just for the country, but the entire world.
Today, eerybody knows about the Miss Universe 2021, Harnaaz Sandhu. Even a young 5 year old girl is finding inspiration in her. But do you know who is the inspiration behind our gorgeous Miss Universe, 2021? Harnaaz Sandhu called her mother, Ravinder Kaur Sandhu her biggest inspiration. Know about her here.
Ravinder Kaur Sandhu Is A Gynecologist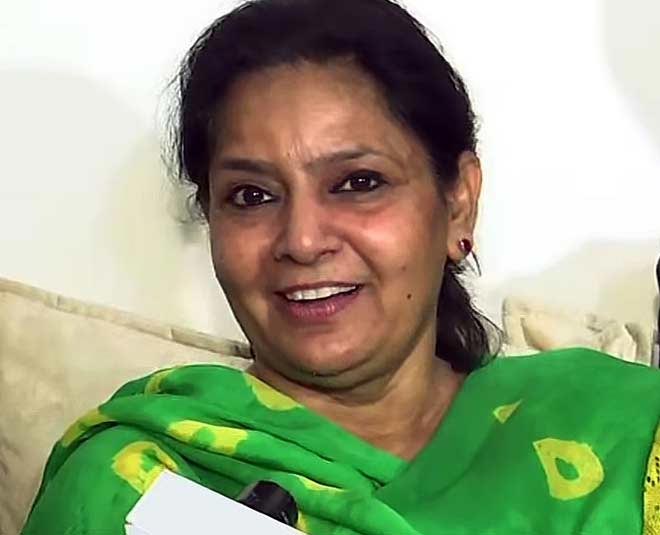 Ravinder Kaur Sandhu is a doctor by profession. People also know her by the name of Ruby Sandhu. She works at Sohna Hospital as a gynecologist.
Miss Universe Harnaaz Sandhu recently released some videos of her mother on Instagram, in which she is seen hosting a show with her mother and talking about several issues that affect girls. 'Hear It From Maa' is the title of this show. Ravinder Kaur is seen in this show conversing with her daughter and answering a variety of questions related to the periods of girls.
View this post on Instagram
Ravinder Kaur Sandhu Inspires Her Daughter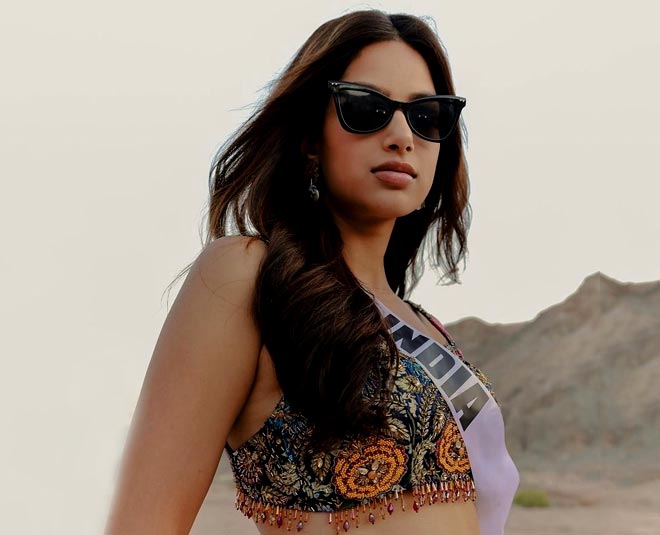 The moment Harnaaz Sandhu from Chandigarh was crowned the Miss Universe, it was not just a special moment for her but it was a proud moment for the whole country.
Harnaaz considers her mother Ravinder Kaur to be her inspiration for moving forward in life, and she believes that it is only due to her mother's inspiration that she has reached such a high position. Harnaaz expressed her pride in winning the Miss Universe title, stating that it has been 21 years since India has won the title. She also stated that she is very close to her family, especially her mother Ruby Sandhu, who is a gynecologist. Harnaaz says that "My mom has been my biggest inspiration, she is the creator of my dreams and the ladder to achieve the same. I already miss you mom, stay strong the way you are and keep inspiring me and others! @ruby6100 As they say, ' A mother's love is all-encompassing. It has no boundaries; it is unconditional; it is eternal; and it is everlasting. Love and Respect always and Forever," she wrote on Instagram back in October.
Harnaaz's words show that her mother is her daughter's greatest source of inspiration. Ravinder Kaur has defied patriarchy for decades, giving her daughter the opportunity to pursue her. Because of which today his daughter was able to achieve this position.
Don't miss: Things You Didn't Know About Harnaaz Kaur Sandhu
Daughter-Mother Love
View this post on Instagram
Ravinder Kaur was overjoyed by her daughter's success, and her love for her could be seen in her eyes. In an interview with ET Times, she said that she is super excited and cannot express her feelings. "I'm getting goosebumps after her massive win. You can say yeh sab ek maa ki feelings hai," Ruby Sandhu shared. Truly an adorable bond.
Don't miss: How To Become Miss Universe? Know The Whole Procedure
Prayer For Daughter's Victory
For the success of her daughter, Dr. Ravinder Kaur Sandhu went to the gurdwara near her home at 5:30 in the morning and prayed continuously. She did not even see the ceremony, which was held in Israel and aired around the world. She shared that she did not watch the ceremony as she was praying in the gurdwara. She was praying that Harnaaz would only win the crown and decided that she would go home only when her daughter wins the title. When Harnaaz reached the top 3, Ravinder Kaur got very emotional and when Harnaaz won, she started crying like a kid. She thanked God for her daughter's victory. This was a very emotional and proud moment for her.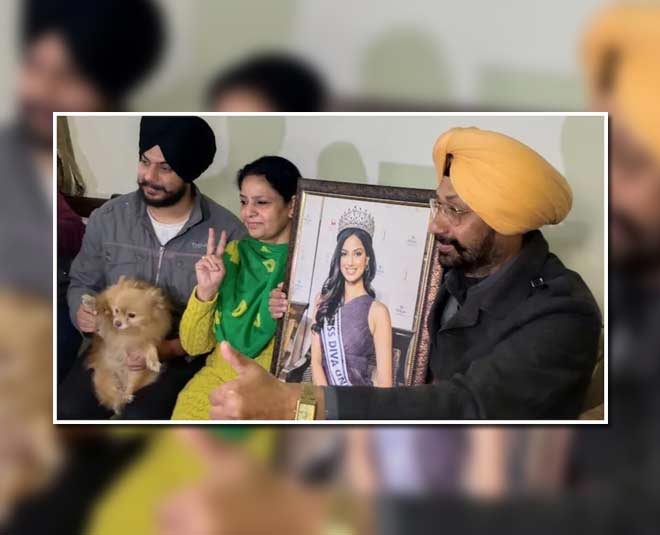 Women like Ravinder Kaur are the real source of inspiration in the society. When people like her leave behind the stereotypes and move ahead in society, we see more success stories like this in the society.
For more such stories and tips, stay tuned to HerZindagi!