Wedding reception takes place in almost the same way everywhere in India. The groom and bride stand on a colorfully decorated stage. Gradually all the guests arrive on the stage. The click pictures, eat and leave. If you have a DJ somewhere, then only the children keep dancing on it. Finally, the bride and groom get off the stage, eat food and get finish with the whole tiring ceremony.
But doesn't this seem a bit boring? It isn't necessary to follow the same pattern and do nothing new for the reception. But in today's world with so much of creativity, we can also get a bit creative with wedding receptions as well. So, let's talk about some unique ideas.
First 'Mr & Mrs' Dance
This is thought of as a foreign trend but it can be really fun. Do not think of it as the guests dragging the couple to the stage for a little dance. Think of it as full Bollywood style couple dance. The couple can choose their own song or there can be a mash up of several songs. This will surely be remembered for a long time by the couple as well as everybody else.
Colour Theme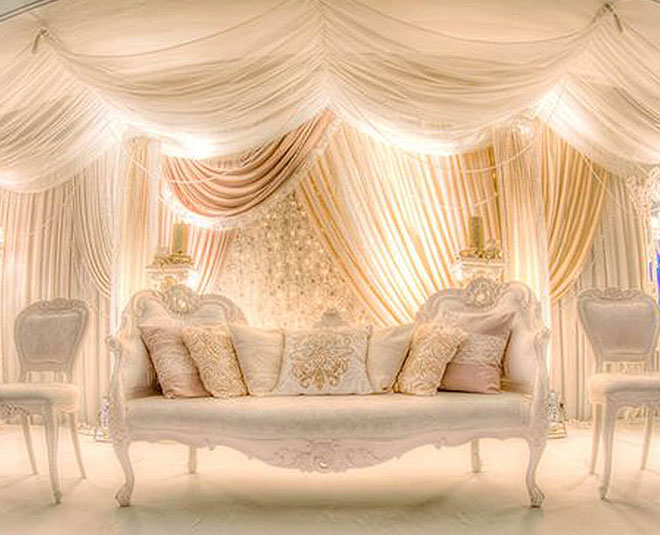 Every wedding ceremony is colourful but you can make your wedding reception decorated with pastel colours or you can choose a completely white colour theme. The decoration, as well as the dress code, should be of the same colour theme. Just imagine how beautiful it would look? By the way, this trend has been going on in Bollywood for a long time, but slowly it is spreading outside Bollywood as well. The bride and groom can match their clothes. For this, it may be the best for the couple to choose pastel colours.
Don't Miss: Deepika, Ranveer Look Regal At Their Wedding Reception
Handling Children
Now, this is a big problem with weddings. In many places, jumping balloons are placed to keep children a little busy, but will this work? Some people can be specially appointed to take care of their children. This will make your guests a bit relieved and they can enjoy to the fullest. You can also put arrange for some toys or swings along with the jumping balloon. This can prove to be good for your guests and it can also be like a little picnic for the children.
Photo Booth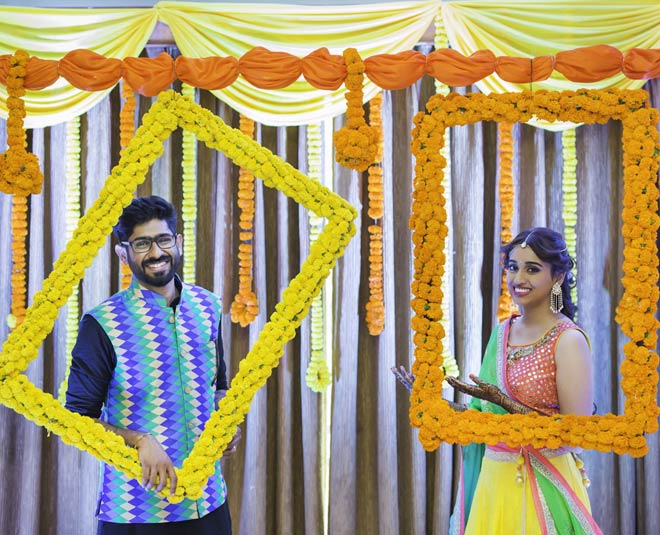 It is really cheap and can make your reception a memorable one. It is not necessary to take photographs only with the bride and groom but a separate phot booth can also be set up. Different props can be set up to capture the great moments. This can be a means of entertainment for the guests as well as the children present there. Your reception can also become a trending hashtag on Instagram.
Don't Miss: Forget Reds, These 5 Bridal Lehenga Colours Are Trending This Wedding Season
Games Night
It would be better if some fun activity is planned for the reception. You can look for ideas on youtube for the games. Also, this won't cast you a bomb.