We all want to get photographed with our partner amidst picturesque valley. Don't we? However, it is equally challenging to find a good location within the desired budget. There are various destinations to get your much needed wedding photoshoot all for free. Yes, without paying much, you can keep a fine balance between your budget and destination, and still get the best out of it. Some of the places, such as Kashmir, Rajasthan, Rishikesh and Ladakh will not only grab eyeballs but will compel people to take wedding photoshoot cues from you. It is important to provide a surfeit of backgrounds lending to both fashion and couple.
Are you looking for a budgetary pre-wedding photoshoot? Here's your guide. "Many people drop the option of getting their pre-wedding photoshoot done because of the budget," said Gagan Deep, a professional photographer from Picformers. In order to ease it a little, he is giving some useful tips to get your highly fashionable photoshoot ready in a low budget.
Photoshoot In Low Budget
There are various photographers who take couples along for a free wedding photoshoot. Therefore, getting in touch with them is surely not a bad deal. "Earlier pre-wedding photoshoot used to cost aroud 70 to 80 thousand," Gagan Deep explained. He further clarified, "Today photographers take many couples along and divide the amount." Isn't that a good deal? Yes, it is. Your pre-wedding will surely come down to 40 or 50 thousand respectively.
Lovable Ladakh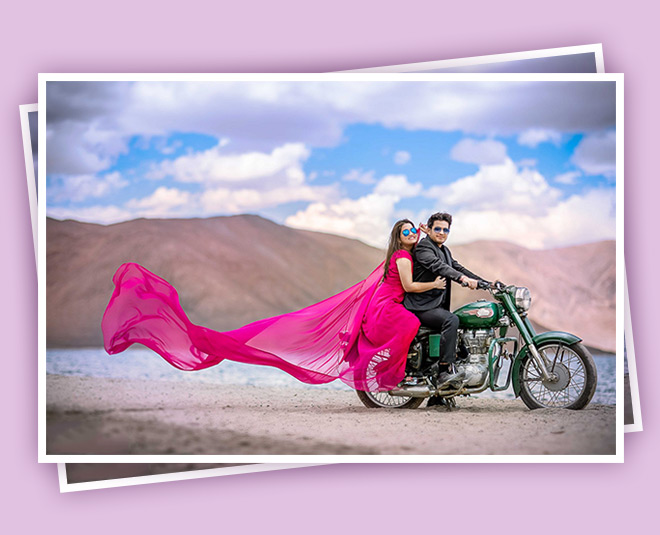 Ladakh has many unforgettable scenic locales to get your pre-wedding photoshoot done. Snow-capped mountains and crystal clear blue water attract most of the couples to capture its beauty.
Royal Rajasthan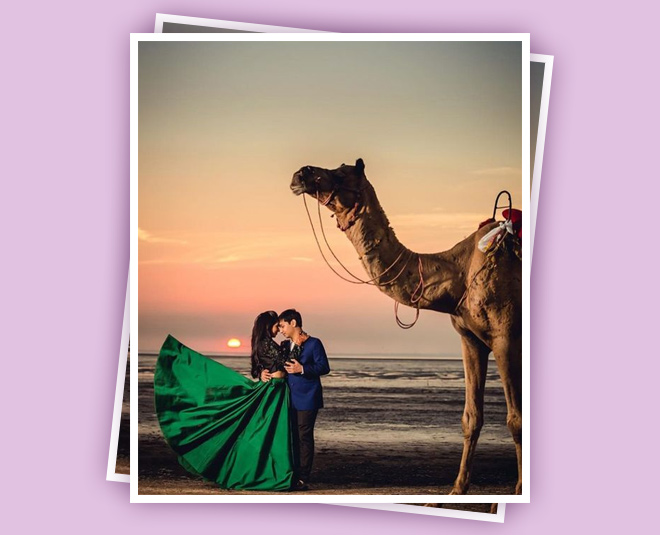 You cannot afford Rajasthan when it comes to pre-wedding photoshoots. The breathtaking vintage houses, royal forts and never-ending dessert will make your pre-wedding photoshoot worthwhile. You can plan to explore some these places while chalking out different destinations.
Charismatic Kashmir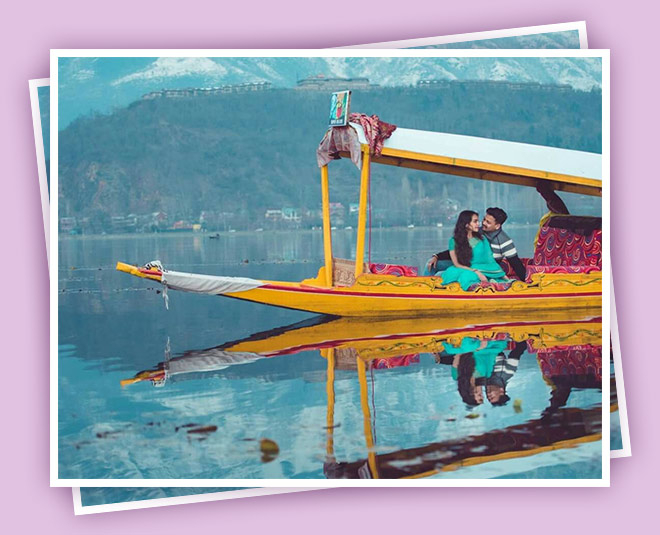 Like every romantic Bollywood movie, Kashmir has many reasons to complete your pre-wedding photoshoot. From a leisurely boat ride in Dal lake to exploring local markets, you can also visit Gulmarg. In all probability, these beautiful locales will lit up your pre-wedding shoot in no time.
Riveting Rishikesh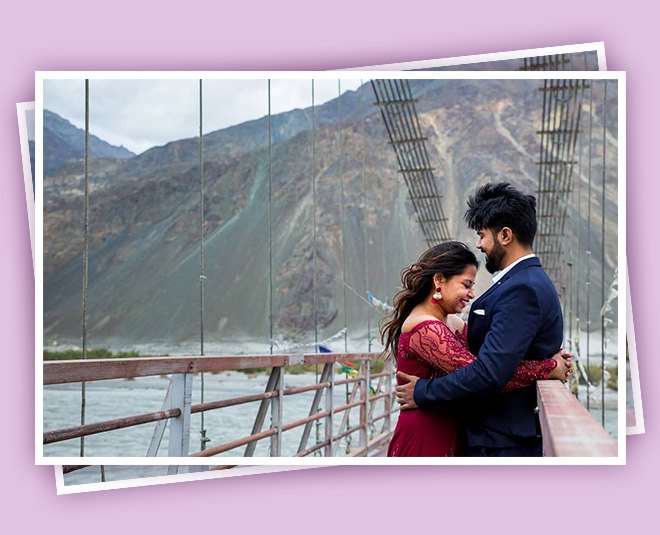 This lesser-explored place can do wonders for your pre-wedding photoshoot. This place is best known for studying yoga and meditation. Therefore, you can steal some of the beauty of silent mountains and rustic feel of Laxman Jhoola. This photoshoot you are going to cherish all your life.
Read More: Top 5 Places To Party In North Goa
Keep these tips and tricks in mind while planning your pre-wedding photoshoot without much of hassles. Needless to say, every wedding has a bunch of sensibilities, emotions, memories attached and to cherish such feelings only a perfect pre-wedding photoshoot can do it.