Mehendi is one of those events that has music, laughter, and untimely talks amidst all the dancing, chaos and glorious family sessions. It is said to be one of the most enjoyable functions filled with laughter and ecstasy.
Also read: Check Out These Top Mehendi Artistes Of India That Even Celebs Swear By
It's not just about the wedding, it's about all the intricate beauty and designs and the rich colours of mehendi, the soothing surroundings that will lure you into the celebrations even more. So here we have some mehendi decoration ideas.
Bird Cage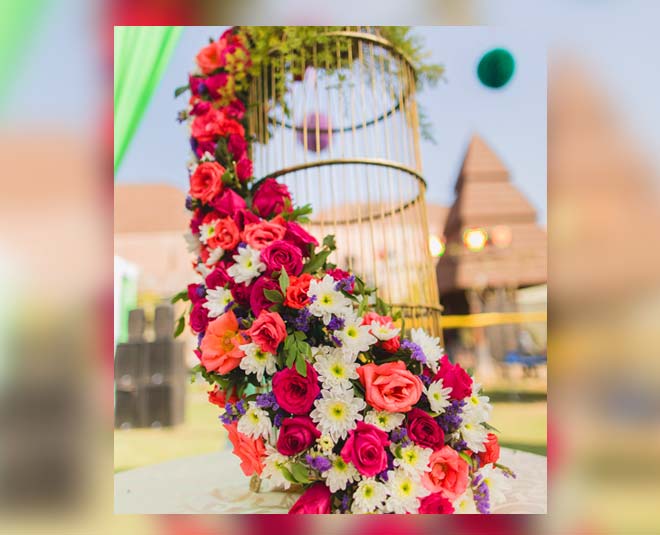 Though these are primarily used as safe homes for your pet birds, it can, however, pass for decoration piece for a mehendi ceremony as well. Just get your hands on a couple of eccentric birdcages from the market, dec them up with some fresh flowers, and there you have a bohemian decor to enthrall all.
Floral Accents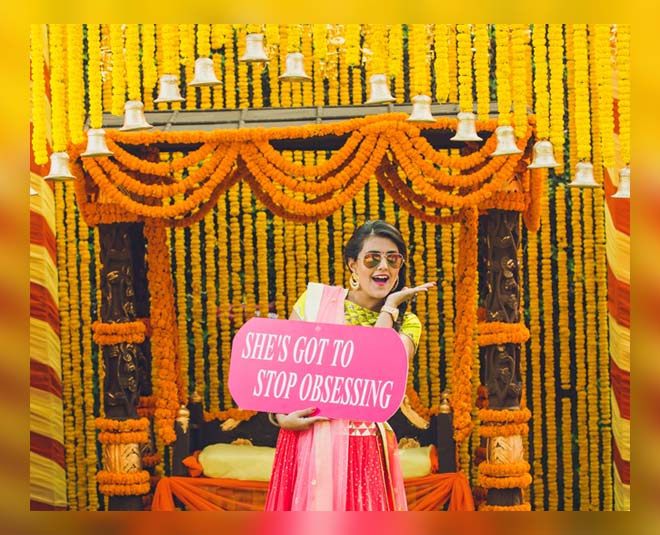 Flowers can be used to make your mehendi ceremony special and add a bit of old-world charm to any dull venue. You can use them to decorate in different styles. Put some on the swing to make it look even more swing-worthy and a comfortable place for a host of your Instagram pictures. After all, going digital is the best way to have those celebrations going.
Seating Arrangement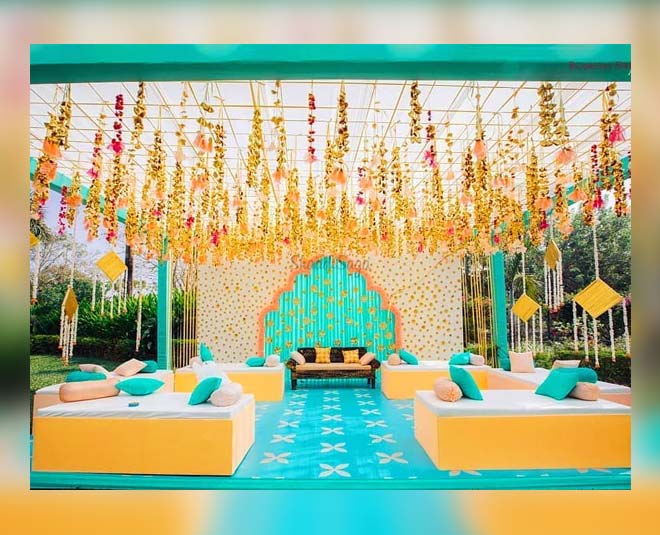 In case your venue is outdoors and you want to give your seating arrangement a nice twist, then we've got you covered. Bring in some dose of elegance and warmth by replacing the old-tested chairs with a set of vibrant and cheeky pillows, cushions and mattresses. This will bring a sense of exclusivity to your decor.
Also read: How To Pick The Right Wedding Venue? Check Out These Easy Tips
Create A Focus Point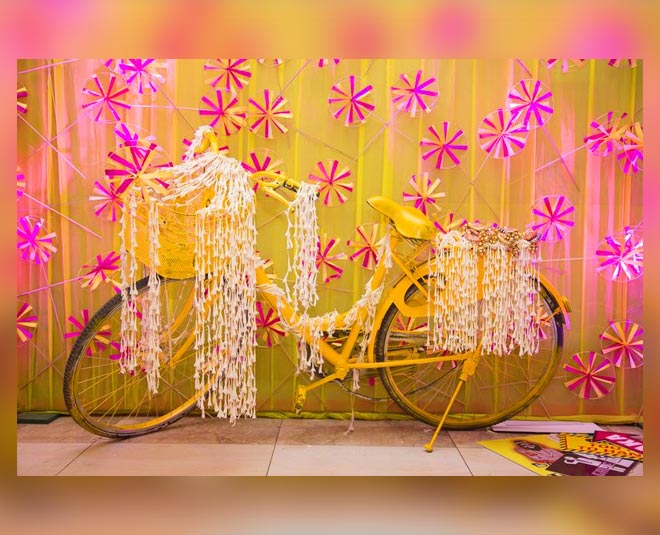 Try to create a focus point while decorating the venue. For this, you can decorate a pinwheel or even create a photo booth or decorate a bicycle or a rickshaw. This will surely attract everyone's attention by providing them a goofy spot for all their social media mischief.