Our backyard is the best place to vibe in with our friends, family, or alone. It gives you the right space, atmosphere, and location in your house so that you can be at peace. Most of us want to build a proper space in our homes that can accommodate all our friends during an intimate party and also or our close relatives during a family function because the home serves the best place for all these occasions.
However, since we don't pay attention to our backyards, we end up missing a potential party/relaxing point. So, in order to help you solve this problem, we are here at your rescue, we will tell you about some ways that you can use to renovate your backyard and use them to their fullest.
Wooden Paneling
The first and foremost easy solution to make your backyard look totally happening is to add a wooden panel to it. A wooden floor is a super classy and elegant modification and it blends in with the natural environment, accentuating the overall impact. Further, wooden panels also helping in defining the space in your backyard and taking full advantage of this. You can further add more elements such as a center fireplace, some furniture, and more.
Seating Under The Canopy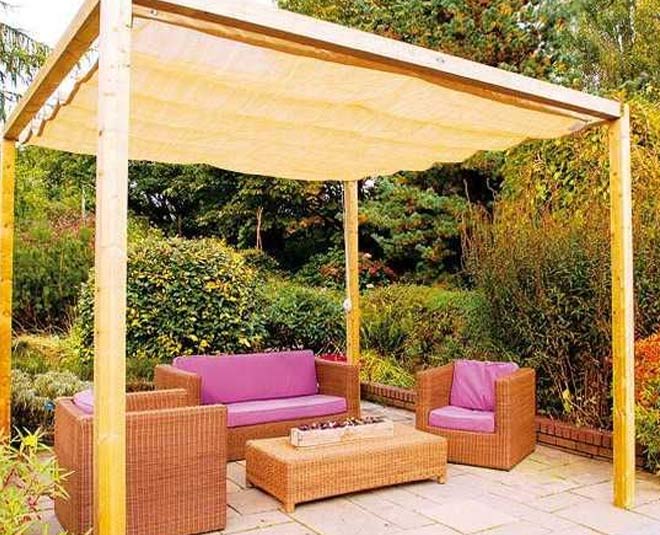 Another great way to revamp your backyard is to add a canopy and place sofas, etc below it. Canopies are already such a dreamy and special way to make a place look regal and rocking. You can come here alone or even with your friends to enjoy the beautiful weather while doing a get-together at home. Further, placing the right set of garden sofas and other furniture like that would be a perfect option. However, if you don't want to invest much money in the same, then you can also go for low-floor seating. To be safe from rains, you can make your canopy-covered from the sides and roll them up while they are not in use.
Mini Swimming Pool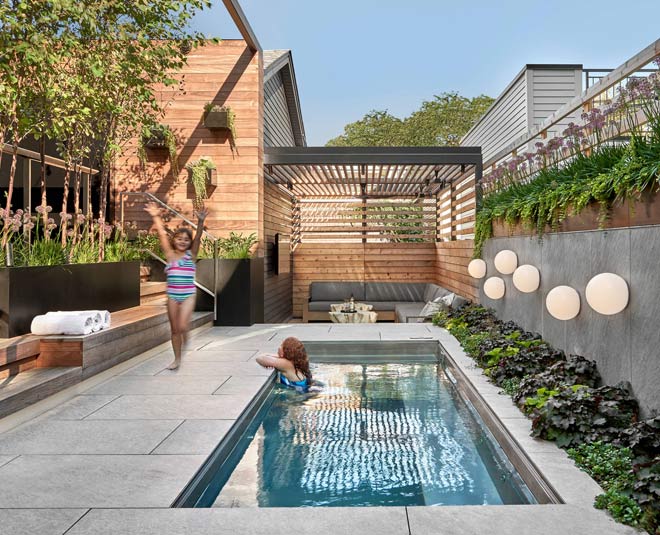 There is no one who doesn't like playing water splashing games in a swimming pool(swimming pool care tips). Moreover, we all wish for the pool at home all the time but the requirement of both money and space discourages us from doing so. But nothing is really impossible if one honestly wants something. How about a mini swimming pool in your backyard? It would be sufficient enough for your family and help you save a lot of money while solving your space problem if you place it in the backyard. Dedicate the backyard to making the perfect swimming area and enjoy the weekend with your family or swimming around the pool yourself.
A Romantic Dinner Table Set Up
Setting up a dinner table is a great option in case you live with your partner. You can hang string lights parallel to each other and place a dining table for two in the corner. Whenever you want to impress your bae you can just decorate the table as per your purpose, switch on the lights, and spend a romantic evening in the backyard.
Don't miss: Install These Items In Your Porch To Add More Character To Your Space
A Home Garden
A lot of people are resorting to home gardens these days. These are absolutely beautiful and serve as a great place for hobbyists. You can actually plant a lot of vegetables and use them in your kitchen, saving a lot of money that you usually spend on groceries. Backyards are easily accessible and therefore, make the best option for you to set up your own gardening area.
Don't miss: 5 Ways To Revamp Your Home Entryways In A Small Budget
So, which one of the above would you go for and why? Comment down below and let us know. Stay tuned to Her Zindagi for more such pieces.