Every year, each one of us eagerly waits for the monsoon season. We all love each aspect of the rain, from the earthy smell of the ground to the wind to water droplets on windows. There is nothing more cosy than sitting with a cup of coffee in your blanket on a rainy day.
These rains definitely evoke so many of our emotions and what better way to express our feelings than our favourite Bollywood songs. So, we are here with a list of iconic rain songs of Bollywood to enjoy this lovely weather.
Ek Ladki Bheegi bhagi Si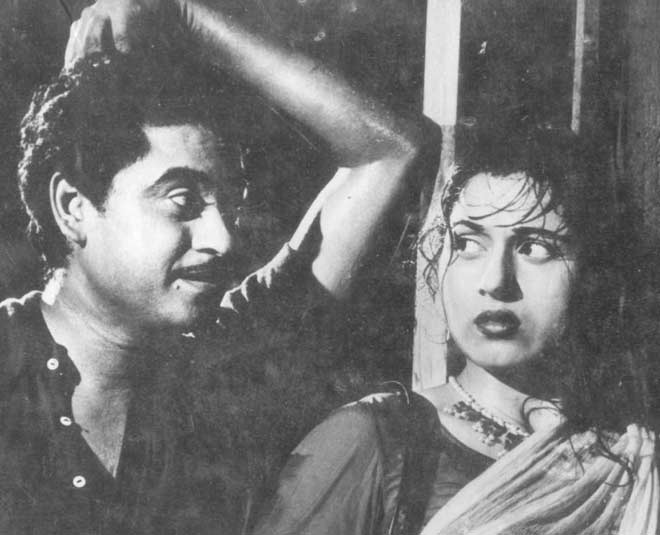 This one is a classic by Kishore Kumar in all his glory. Although the song is the perfect one for monsoons but there is no rain in the song except for the rain-soaked Madhubala. This song is basically about a rain-soaked girl out all alone at night. You just get a glimpse of the girl and otherwise the song focuses on the mechanic, Kishore Kumar who can play amazing melodies with his tools. This song gets even more admirable with the music by S D Burman.
Dum Dum Diga Diga
This cheerful song is sung by Mukesh to celebrate the joy of the first rain. The melodious voice of Mukesh is enhanced with the music by Kalyanji Anandji. This song features Raj Kapoor jumping all around in his trademark style while women pull off dry clothes from the ropes and people look for shelter. The black & white song perfectly depicts the joy of the first rains.
Tip Tip Barsa Pani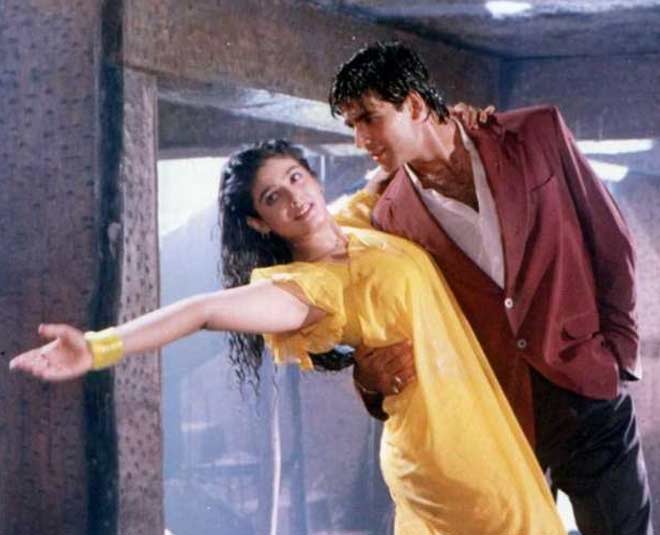 When we talk about rain, then this song definitely tops the list. Sung by Alka Yagnik and Udit Narayan, this sensual song is perfect for rain. Also, Raveena Tandon's dance takes this song to the next level. This song surely creates magic with its melodious music and visuals.
Don't Miss: Check List: Hindi Horror Films Which Are Actually Scary
Koi Ladki Hai
Rain brings out our inner child much like this song. We all definitely feel like going outdoors and dancing in the rain along with jumping in puddles. This song just captures those feelings through its lyrics. Also, the easy yet impactful choreography reminds us of our childhood. In fact, the background dancers are also kids. Sung by Lata Mangeshkar and Udit Narayan to the music of Uttam Singh, this song perfectly expresses our playful emotions during the rain.
Don't Miss: Indian Army Honours Vidya Balan By Naming A Firing Range After Her
Ghanan Ghanan
This song perfectly captures our emotions while we wait for the rain. Also, this might be the only song showing the cultural as well as socio-economic links to the rain, especially how agriculture is totally dependent on it. Although this is a happy song about rain (health benefits of rain bath) but it ends on a sad note as the clouds are slowly going away. If you love folk songs, this one is the perfect rain song for you.
Barso Re Megha
This song perfectly depicts the glory of rains in South India with the stone temples soaking in rainwater, the green fields, and overflowing waterfalls (top 5 waterfalls in India). This song is all about a girl who is cheerfully dancing in the rain as she is in love for the first time in her life.
Enjoy the lovely weather outside by listening to these iconic rain songs of Bollywood. For more such stories, stay tuned to HerZindagi!