Vidya Balan is Bollywood's unapologetic and brave actress who goes out there gives her best to her characters, making them look realistic and relatable. And that is exactly what she did in her performance in Sherni (released on Prime Video). After which a lot of people came forward to appreciate her stellar role in the film and loved the way she chose a sensitive topic that everyone needs to pay attention to. The fact that Vidya as an actor is very honest, reflects in all her films, she challenges herself each time and wins over the character. And, this time her performance was noticed by the Indian Army itself read on to find out what happened next.
Indian Army Honours Vidya Balan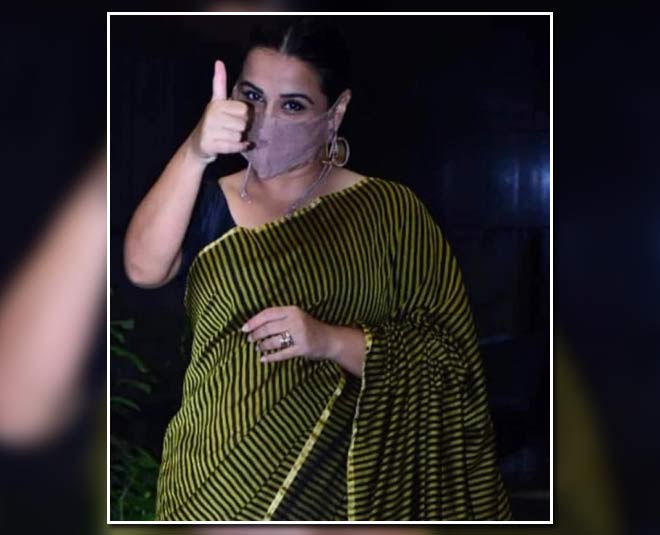 As we said, the Indian Army noticed Vidya's amazing performance in Sherni and decided to honour her. Recognising her contribution to Indian Cinema, a firing range of the Indian Armed forces in Gulmarg, Kashmir was named after her, making it 'The Vidya Balan Firing Range', as per media reports. The actress was also spotted along with her husband at the Gulmarg Winter Festival organised by the Indian Army, earlier this year.
However, this incident left social media divided and while many think that she really does deserve this honour, there are othersevne expressing resentment upon the matter.
Users' Reaction On Twitter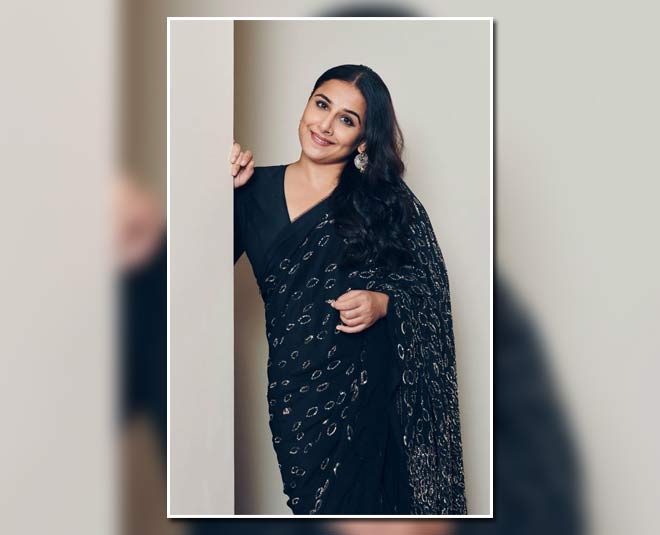 Col Sanjay Pande wrote, "VIDYA BALAN FIELD FIRING RANGES. Next? Sunny Leone.." and Capt Amar Jeet Kumar added, "Why not Capt Vikram Batra Firing Ranges. What Great Vidya Balan has done great for army? The officer who has initiated her name must be taken to task. Next will be Katrina Kaif Karina Kapoor Khan & Amitabha Bachhan Fire Power Range, Akshay Kumar Drill Square."
Major Maanik M Jolly even denied that the firing range has been named after Vidya Balan and tweeted on the microblogging website clarifying the same. He wrote, "Maybe you know more than me, or the officers posted there or the Army itself because you want to believe media as usual which never bothers to verify. There was a temporary board put up in her name to welcome her when she went there." But the tweet has been removed from his account and is no longer available.
There has been no reaction from Viidya Balan as of now and we await the actress to let the official news out herself for the rumours to be clarified.
Don't miss: Vidya Balan's Response On Gender Biasness And Feminism Is Winning Hearts, Here Is What The Actor Said
Some Other Important Accolades Vidya Has Won
Vidya has given some remarkable performances in the past and has been awarded some of the highest honours.
Talking about her performance in The Dirty Picture, after which she won The National Award for Best Actress.
Then she was awarded the fourth highest civilian honour in the country -Padma Shri in 2014.
Moreover, she has also bagged 6 Filmfare awards over the years including Best Female Debut for Parineeta (2005), Best Actress for Paa (2009), The Dirty Picture (2011), Kahaani (2012), and Tumhari Sulu (2017) and Critics Award for Best Actress for Ishqiya (2010), and has surely left a mark on our hearts with her marvellous films and phenomenal performances.
Needless to say, there have been many other recognitions and awards that Vidya has been bestowed upon with and we wish to see more from her in the future.
Don't miss: Sarees Worn By Vidya Balan For The Perfect Wedding Guest Look
What do you like best about Vidya Balan's acting? Comment down below and let us know. Stay tuned to Her Zindagi for more.