Choosing a sustainable lifestyle has never been easier. It's surprisingly easy to make a positive impact on the environment by giving your house an eco-friendly makeover. These small yet significant alternatives will definitely help you reduce your carbon footprint. You can start with one small change and then steadily modify other parameters of your lifestyle.
Priyank Kanade, Senior Director of Furbicle shares a guide on how you can make your household more eco-friendly, and build better habits for a better future.
Utensils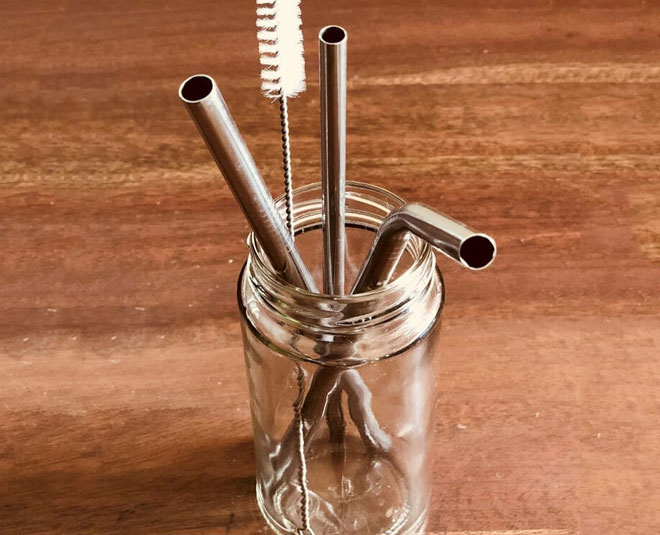 Plastic cutlery is almost always single-use and thrown away. Till now, our parties, birthday bashes, and picnics have been responsible for heaps of plastic cutlery waste. You can significantly reduce this waste by stocking recycled cutlery, bamboo disposable plates, and compostable bowls.
Reusable stainless-steel straws are also an upgrade from single-use plastic straws that you can look into. These straws are durable and may be reused several times. In comparison to single-use plastic straws, this makes them a better choice for the environment. These tiny helpers come in gorgeous iridescent shades and would be great for backyard BBQs and picnics.
Remanufactured Furniture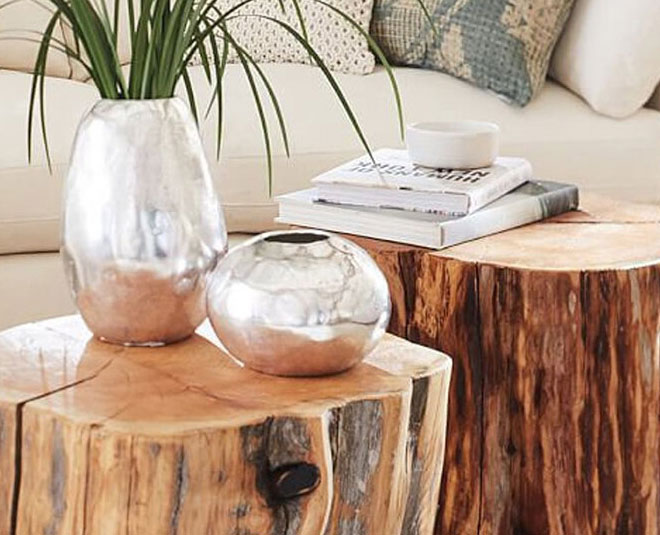 One of the most prominent ways you can live sustainably is by opting for remanufactured furniture. Today, the market presents choices of high-quality, trendy, and comfortable furniture that has been remanufactured. It is important to go for furniture that is made with high quality, long-lasting materials.
Not only will using remanufactured furniture save many trees from unnecessarily ending up in the landfill and reduce your carbon footprint, but it will also make an excellent conversation starter towards conscious consumption with your guests.
A few players in the Indian market are known to provide the finest remanufactured furniture pieces at affordable rates. You can now decorate your living room, study room, balcony, and other spaces with a wide variety of remanufactured furniture pieces.
Planet-Friendly Pet Accessories
With eco-friendly solutions, you can look after your pets while simultaneously looking after the environment as well. You can now find recycled collars and leashes, sustainable dishes, and compostable waste disposable bags. A wide variety of sustainable pet clothing like harnesses, t-shirts are up for grabs. Sustainable bedding options are another attractive offering for all pet lovers to look into.
LED Lighting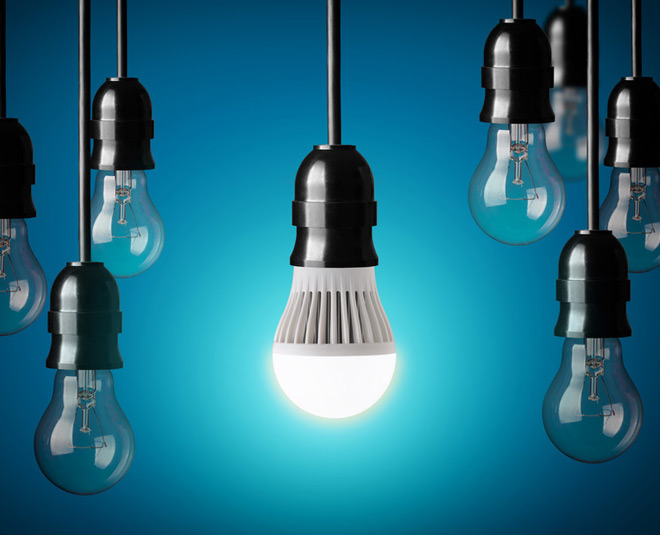 LEDs are up to 80% more efficient than traditional lighting alternatives, converting 95% of the energy into light and only 5% as heat. They also consume a lot less power, lowering both the strain on power plants and overall greenhouse gas emissions. As opposed to incandescent or fluorescent lighting, LED lighting is also more cost-effective and convenient. So not only are these great for the environment but can also save you lots of money in the long-term on your electricity bill.
Eco-Friendly Sheets & Linen
Synthetic fibres and cotton are the most popular fabrics for comfortable, breathable bedding, but they aren't the most environmentally conscious option. That's where linen bedding and organic cotton come in. These are eco-friendly, natural fabrics that have some great propertieshypoallergenic, durable, and super-soft. An organic cotton sheet is made with ethically sourced cotton and is really soft. Nowadays artisans handpick pieces of upcycled fabrics to create elaborate patterns and colours of sheets/ linen.
Sustainable Clothes And Shoes
Rather than buying new clothes for an upcoming occasion, you could consider checking out one of the many sustainable fashion brands found online. Many of these stores offer upcycled / sustainable clothing at much lower prices. You can find recycled belts, upcycled handbags,
suits, formal wear - every piece of clothing you would want. Over time, these practices will help reduce the rate at which clothes are being manufactured and discarded in landfills.
There are also a large number of up and coming fashion brands that promise sustainability and offer vegan apparel made from 100% organic cotton in a fair trade factory.
Compostable Trash Bags
Compostable garbage bags are durable bags made from biodegradable plastic that decompose naturally in the environment and can carry large amounts of garbage. These eco-friendly bags are ideal for your domestic day-to-day use, available in many varieties of sizes, shapes, colours. You can easily switch over to using these instead of your regular trash bags.
Toiletries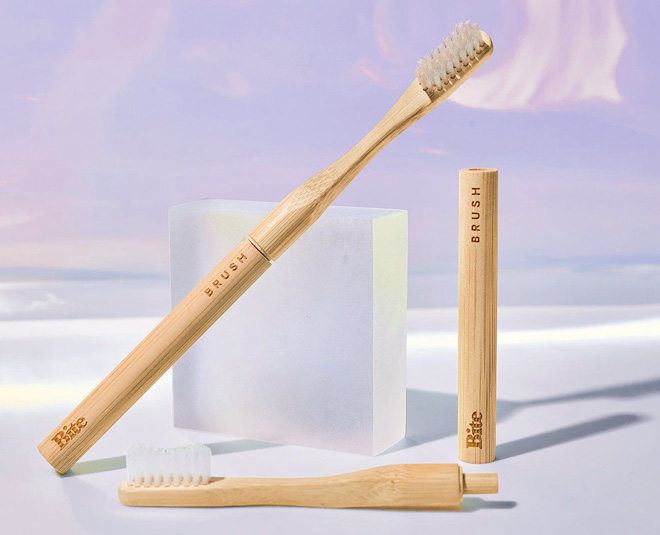 You can swap your personal essentials for more eco-friendly alternatives. Brushes, shampoos, soaps, lotions, towels are a few of the many items that have sustainable alternatives available in the market. For example, you could opt for a long-lasting toothbrush with a changeable brush head, or try natural shampoos, soaps and lotions.
You can also look for toilet paper made out of 100% recycled paper fibres, bamboo or sugarcane. This saves water, trees, and reduces carbon emissions, helping you reduce your environmental impact as you take care of yourself.
Don't Miss: Know About The Surprising Uses Of Olive Oil Outside The Kitchen
Rechargeable Batteries
When batteries are dumped in landfills they have the potential to release harmful metals such as mercury, lead and cadmium into the environment. Rechargeable batteries, however, are better for the environment than disposable ones as they can be reused numerous times. Reducing the need to frequently buy new batteries, they help contribute to less waste in landfills. Since one set of rechargeable batteries could potentially replace hundreds of single-use batteries per home, they are certainly an effective way to reduce your environmental impact.
Don't Miss: Make Your Bedroom Super Comfy With These Stunning Couches
Eco-Friendly Rugs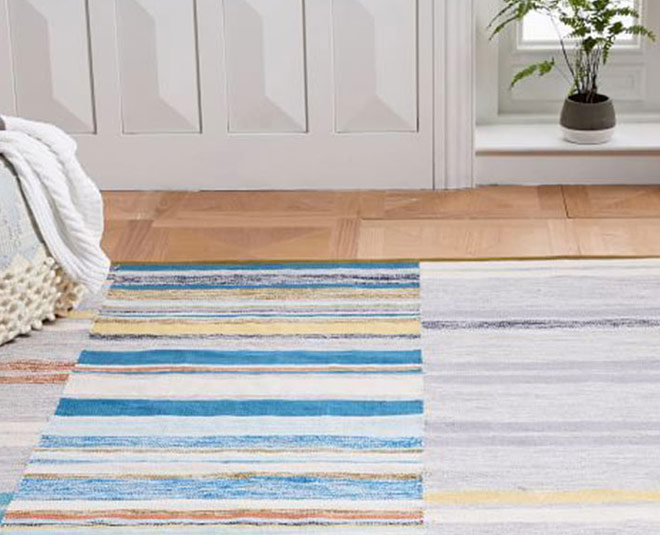 When trying to reduce the carbon footprint of your humble abode, you don't have to look further than what is under your feet. Rugs (
types of rugs
) can be made from eco-friendly natural fibres, with wool, jute, sisal, and organic cotton being the best options to choose from. You can find a plethora of soft and durable rugs that are made of clean, natural products. If you want a rug for your patio, you could even go for recycled plastic rugs.
Priyank Kanade also says, "In today's conscious living environment, there's hardly a deficit of sustainable options in the market. It's up to the customers to take a step forward and make sustainable choices. As customers make more eco-friendly decisions, brands will continue prioritising sustainability as an important factor in their offerings."
For more such stories, stay tuned to HerZindagi!