A clean bathroom is a reflection of your hygiene level and also your personality. Not just for your guests but also for yourself and family members, a toxic bathroom smell is the last thing required. And would you want to feel embarrassed when unannounced guests come over, heads to your bathroom, and get the impression that you live in dirty or unhygienic conditions? So, to counter that issue, it is best to make your bathroom smell clean all day long. Use these tips and stay clean.
Wiping Under Toilet Seat
Every time you go to the loo, wipe the toilet seat cover as it was directly in contact with your body and every few days, clean the area under your toilet seat. This way, you do not have to get your hands dirty at the last hour.
Bathroom Sink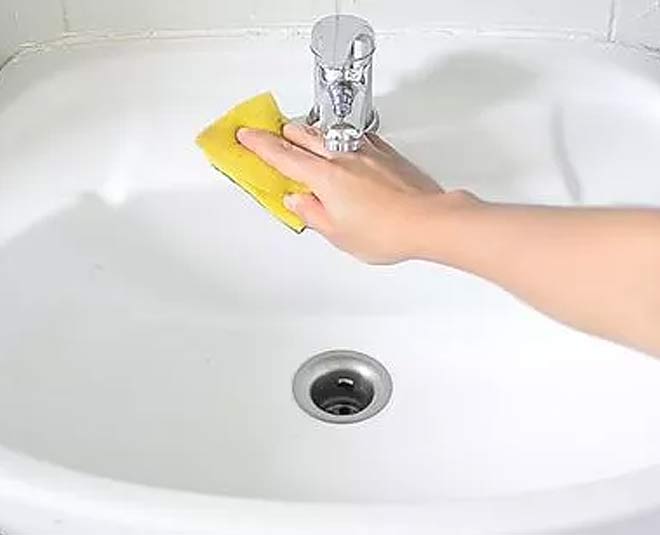 We brush our teeth there, spit and wash our hands every few hours in the sink. This means it is a sitting source of bacteria. It is crucial that you clean that basin every night before sleeping or in the morning so that it does not emanate toxic smells. Either clean it with a detergent and water or wipe it down with a disinfectant that has essential oils.
Don't Miss: Bring Home These Plants For Positive Energy
Diffuser On The Sink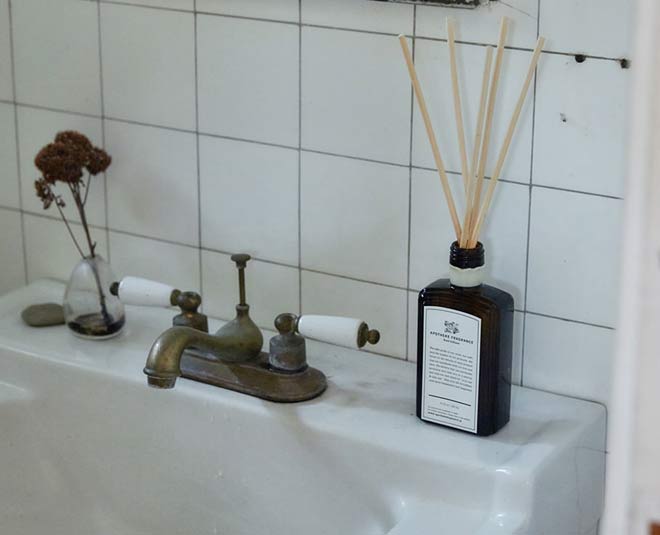 Have you ever visited the house of an elite or checkout the fancy hotels? They all smell good and feel luxurious right? One of the reasons besides constant cleaning is the fragrance they all have. Place a fragrance diffuser on the sink's slab and you will have the same experience. It should be strongly scented to the point that is effective but should not be too strong to give you a migraine. A light citrus fragrance or lavender... anything soothing to the senses would be great. They are pricier than your sachets but last a year at least and the effect is worth the price. It camouflages any dirty smell so why not?!
If you feel a diffuser is not for you, then a scented candle is good as well. Get a nice fragrance of pine, vanilla sugar or a calming lavender. After your family has brushed their teeth, light a candle and let it burn for a few hours. In case you have guests coming over, the candle placement looks fancy and does the job as well! So stock up on those candles whenever you see a sale and light away. One fragrance I would really recommend is that of a neroli flower. The smell is subtle and very relaxing and reminds you of a classy luxurious bathroom.
Don't Miss: Shifting To Smaller House? Try These Smart Décor Ideas To Maximise The Space
Scent Packet Placement
Buy some scent packets in bulk. That is one way of getting the bathroom smell game on point. However, what is important is their placement. If you have a very small bathroom then just one is enough but if it is a big one, 2 should be enough. But where to keep them? Best place would be the air vents or above the commode. Incase you have a book or magazine rack in your bathroom, place one there as well.
Mint Leaves Or Eucalyptus leaves On Shower Head
This is a tradition I have noticed very rarely but it sure is a good one. By hanging a few sprigs of either, your shower area smells good all day and it is very soothing for anyone who enters your bathroom, small or big.
Stay tuned to HerZindagi for more such tips.