Lesser Known Facts About Tina Munim And Rajesh Khanna's Love Affair
Do you know Tina Munim was madly in love with superstar Rajesh Khanna back in the 80s?
Back in the 70s, Rajesh Khanna was India's biggest star. He was lovingly called Kaka by is fans. The bonafide superstar was not only known for his performances but his love life too.
Before getting married to Dimple Kapadia, the actor was in a relationship with actors like Anju Mahendru and Tina Munim. All in all, his personal life always made headlines.
Let's take you back to the time Rajesh Khanna started dating 15 years younger, Tina Munim.
Rajesh Khanna And Tina Munim's Love Story
Tina Munim was first dating Sanjay Dutt but then once on the sets of the movie Rocky, Sanjay Dutt substance abused her and she realised that the two can never be together. Tina Munim later got a chance to star opposite superstar Rajesh Khanna in films like Fifty Fifty and Sautan. The two gave around 11 films together.
Tina Munim And Rajesh Khanna's Age Difference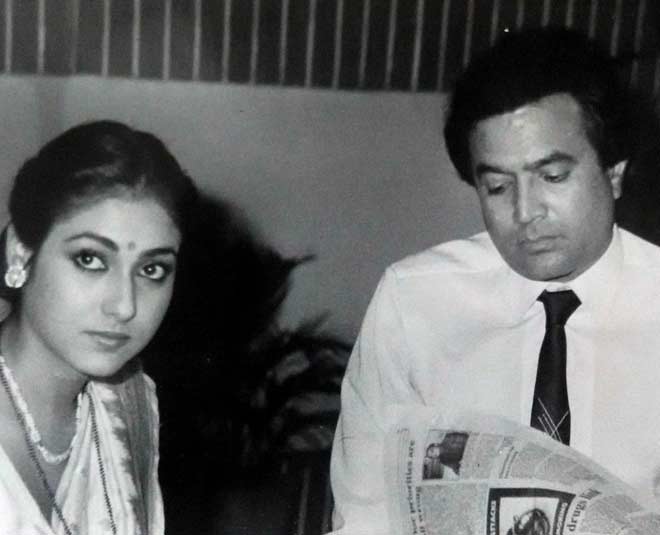 Rajesh Khanna was 15 years elder to Tina Munim but even this couldn't stop her from falling for the superstar. This didn't come as a surprise to any because Dimple Kapadia too was 15 years younger to husband Rajesh Khanna.
Tina Munim's Bonding With Dimple Kapadia
Many don't know that Tina Munim came into the life of Rajesh Khanna when he was already married to Dimple Kapadia. That's the time when things weren't going smooth in their relationship. Dimple Kapadia had no clue about Tina Munim and Rajesh Khanna then. Reportedly, the two had become friends, Dimple Kapadia used to visit Rajesh Khanna on his shoots and spend a good time with Tina Munim.
Don't Miss: Twinkle Khanna Childhood Pictures With Father Rajesh Khanna & Mom Dimple Are Pure Gold!
When Tina Munim And Rajesh Khanna Started Living Together
According to a report by Masala.com, Rajesh Khanna and Tina Munim got really close while shooting for their movies and ended up falling for each other. Their relationship got so deep that Tina Munim had reportedly moved into Rajesh Khanna's bungalow.
In an interview, Rajesh Khanna said, "I married Dimple on the rebound and Tina was a balm on my wounds."
Their relationship made headlines and they never shied away from admitting their love. Rajesh Khanna used to pamper girlfriend Tina Munim a lot with expensive gifts according to reports.
Don't Miss: Lesser Known Love Story Of Rajesh Khanna And Dimple Kapadia
The two had a smooth relationship until Tina Munim asked Rajesh Khanna to take their relationship forward by getting married. Rajesh Khanna was then married to Dimple Kapadia and the two didn't get divorced. Tina Munim had one condition that she wouldn't be with him if she doesn't marry her. Eventually, Tina Munim left him. In an interview later, she said, "Kaka was incapable of loving anyone. He was only ever in love with himself!"
Tina Munim left for California where she completed her college. Rajesh Khanna too continued to work in Bollywood but he had somewhere lost that stardom.
Rajesh Khanna breathed his last in July 2012. He left behind his wife Dimple Kapadia and daughters - Twinkle and Rinki Khanna.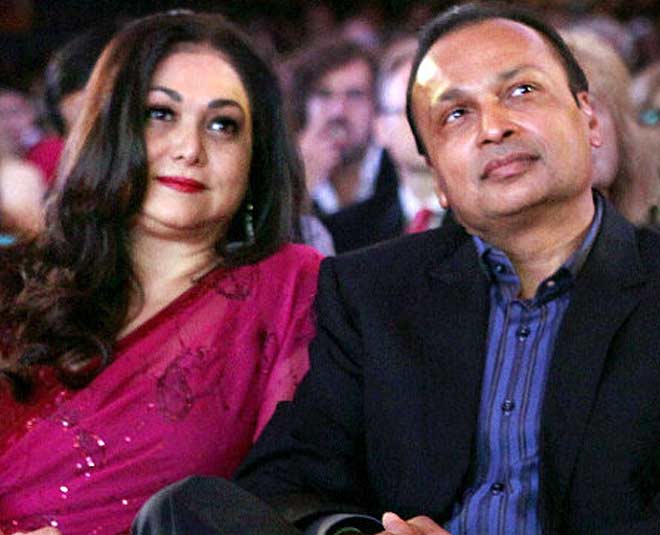 Tina Munim on the other hand got married to Anil Ambani and has two sons - Jai Anshul and Jai Anmol Ambani.
Tell us your thoughts on Tina Munim and Rajesh Khanna's relationship. For more such entertainment stories, stay tuned!