Holi is a festival of fun, colours, and freedom. Drenched in all hues of red, pink, blue, yellow, green, orange and even silver, people forget every difference and come together in a celebration that breaks down boundaries. But having said that, it is very important to take care of yourself to ensure that 'rang mein bhang na ho jaaye'. So here are some no-nonsense safety tips that you can follow to have a happy holi!
Safety Of Your Clothes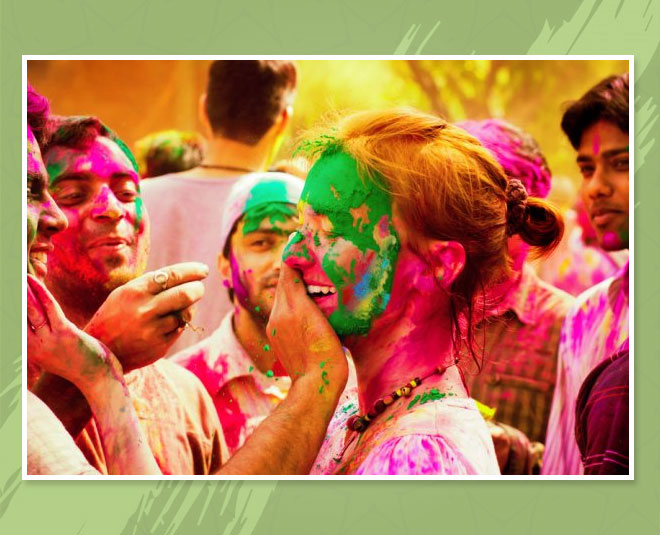 Nope. It only looks good in the movies. Unless and until you want to discard that beautiful white kurta, don't even think of wearing it. You may begin by playing with the sweet old organic colours but there will be that one friend who will bring out the most horrible shade of purple colour that will make your garment un-wearable forever. Wear clothes made of fabric that doesn't turn transparent or cling to your body so cotton and linen are good to go.
Safety Of Your Eyes
Image Courtesy: http://www.lifeberrys.com
If colour gets into your eyes, wash it with water and put a few drops of rose water later on. If possible, keep a clean bucket of water nearby to splash on your face. No matter what you do, don't rub your eyes. Apply a good night cream around your eyes so that vigorous washing afterward does not dry out the skin to make you several years older than you look! Avoid wearing lenses, bring out those shades instead. Tashan ka tashan aur safety ki safety! Afterwards, give your eyes a spa session by keeping slices of cold cucumber on them. To know about holi skincare tips, read here.
Safety From Miscreants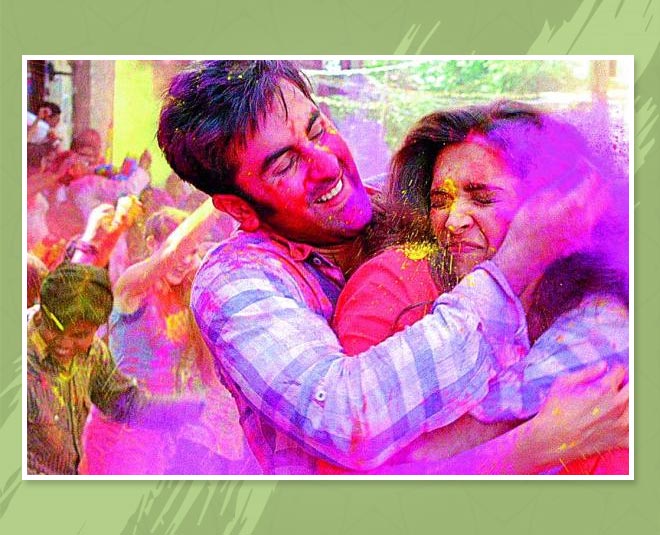 The most important tip for all ladies out there. The mere thought of holi and most of us think about getting eve-teased, touched inappropriately and badly doused with colours all in the name of 'Bura Na Maano Holi Hai'.
It doesn't matter if everybody stares at you if you call out someone who is making you uncomfortable. It's better than giving the wrong idea to the miscreant
Always move about in groups and avoid drinking anything like thandai given to you randomly (even if it is a friend of a friend). Keep a pepper spray or something handy if things get too nasty. Precaution is always better.
And if in case you do decide to try out something 'special' like bhang lassi, make sure that it is only at a place and with people you can trust. This is not something that you should do on an impulse.
Don't Miss This: Sufiyo Ki Holi-Aaj Rang Hai Ri Ma, Rang Hai Ri
Safety Of Your Belongings
Okay, so no one is going to steal your stuff away on holi. The worst thing that you can do is not keep them in a place where they do not get damaged by your own hands! Yes. I did not plan ahead and ended up making my beautiful lime green mobile cover a dirty shade of brown because I handled it with my hands to click pictures during holi. So what to do? Keep your phone/camera/watch inside a small Ziploc bag to ensure that colours are not poured over it and make sure you wipe your hands before handling it. Better still, use a selfie stick or get someone else with clean hands to click pictures.
To know about holi recipes, holi skincare tips, holi traditions and more keep reading Her Zindagi.
Her Zindagi wishes its readers a very happy, crazy and safe holi!