Holi is not just a celebration of colours. It brings people together and drenches them in the colour of love. No wonder then that Sufi scholars and saints have talked about celebrating holi sans the barrier of religion. It is love that matters in the end, isn't it - whether it is the love of Radha and Krishna colouring the land of Vrindavan or the pure adulatory love of a student for his mentor. Indians celebrate all festivals with equal fervour and you may have heard about the famous Holi of Vrindavan or Barsaane ki Holi but do you know about the Sufi connection with holi?
Khusrau's Holy Love For Hazrat Nizamuddin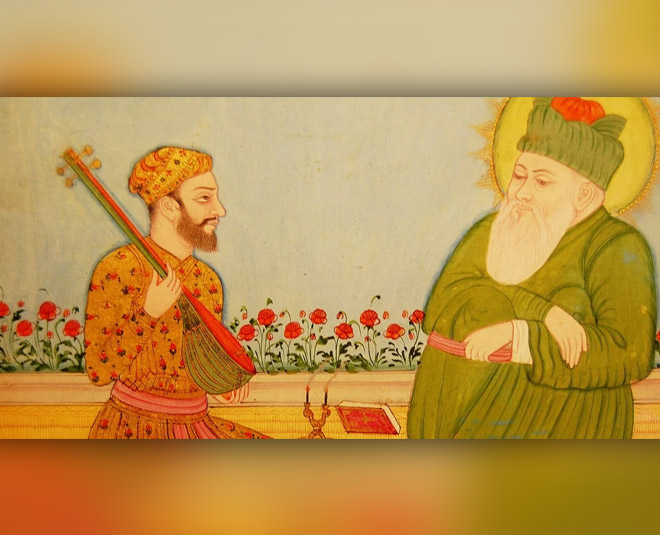 In the dargah of Hazrat Nizamuddin Auliya, the sounds of colour showcase the fusion of religion and cultures. The sounds of Aaj rang hai ri ma, rang hai ri, the song of colour penned by the legendary 13th century Sufi musician and poet Amir Khusrau is sung there, says Farid Ahmed Nizami, the 'khadim' or 'keeper' of the dargah. Farid, the 21st generation descendant of the Sufi saint Hazrat Nizamuddin, talked to Her Zindagi content head Megha Mamgain and here's what he had to reveal about the connection of a Sufi qawwali with the festival of colour.
Aaj rang hai ri ma, rang hai ri is the qawwali that was composed by Khusrau to express the colour and aura of the presence of his peer, his master Hazrat Nizamuddin. It is a celebration of love and how he gets drenched in the colour of the love of his mehboob (his master). People associate this composition with the colourful festival of holi. Check out the beautiful words from the qawwali. You will surely fall in love with them:
Aaj rang hai, hey maa rang hai ri
Moray mehboob kay ghar rang hai ri
Sajan milaavra, sajan milaavra, moray aangan ko
Aaj rang hai........
Mohay pir paayo Nijamudin Aulia
Nijamudin Aulia mohay pir payoo
Des bades mein dhoondh phiree hoon
Toraa rang man bhayo ri....
Jag ujiyaaro, jagat ujiyaaro,
Main to aiso rang aur nahin dekhi ray
Main to jab dekhun moray sung hai,
Aaj rang hai hey maan rang hai ri
The All-Inclusive Colours Of Holi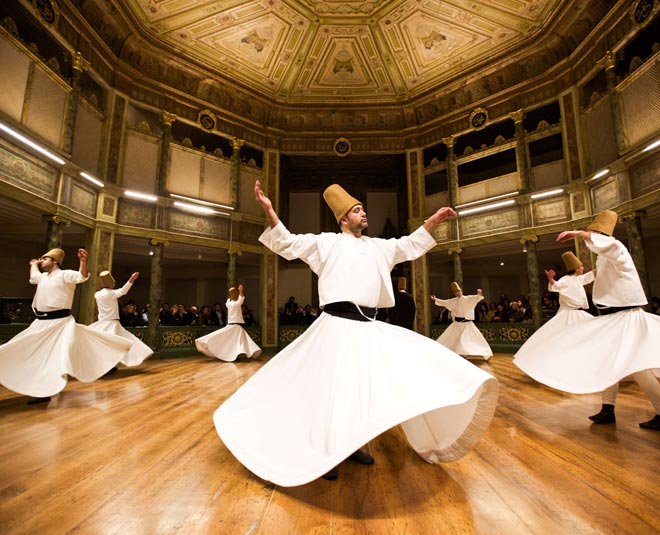 The Sufi flavour of holi can also be seen in a nazm by the Mughal-era Islamic philosopher and Sufi poet Bulleh Shah. The beautiful lines of the nazm say that a Sufi has the right to celebrate holi just like anyone else. The Sufi can maintain his faith while playing holi even if he is supporting traditions of Vrindavan.
Hori khelungi keh kar bismillah
Naam nabi ki rattan chadhi, boond padi ilallah
Rang rangili uhi khilavey, jo sakhi hovey fanaa-fi-allah
Hori khelungi keh kar bismillah
Alastu birabbikum peetam bole, sab sakhiyan ne ghoonghat khole
Kaalu balaa hi yun kar bole, la-ilaha-ilallah
Hori khelungi keh kar bismillah
Taking the name of the Lord, saying bismillah, I will play holi, it says. The ones who have lost themselves in Allah can play with these colours, says Bulleh Shah. What a wonderful way of showing devotion to The Supreme One.
Don't Miss This: Bhasm Holi Of Banaras-Where Holi Is Played With Ashes Of The Dead
Surf Excel's Holi Row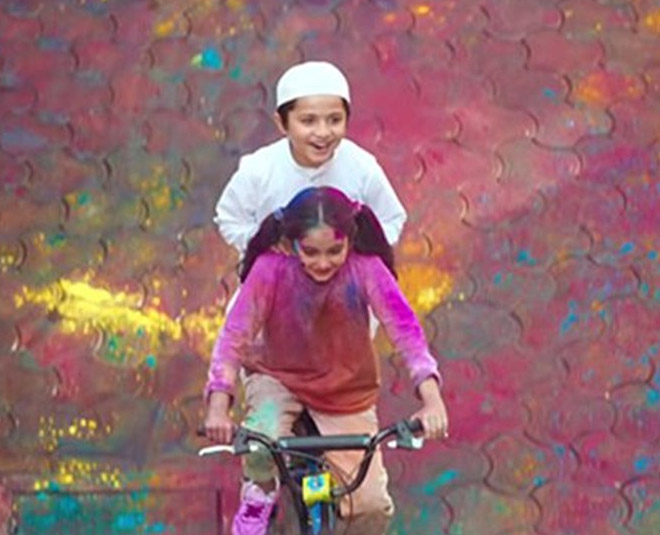 Well, the Sufi philosophy aside, what's creating a lot of tension over the internet today is a mere ad that celebrates inclusivity. The ad, which shows a young girl helping her neighbour complete his namaaz so that he can join the holi festivities, is being panned by Hindutva supporters saying that it promotes Love Jihad. Seriously? Two kids trying to play holi? One kid trying to show respect to another's religion? The campaign promotes the fact that Apno Ke Sang, Rang Laaye Sang but clearly the message is lost on some people. The funny thing is that Internet trolls have gone wild promoting the hashtag #boycottsurfexcel even as many crazy people are giving bad ratings and reviews to the Microsoft Excel app on Google Playstore. Yes, that's really happening! Clearly, we still have a long way to go.
Want to make some yummy snacks for holi, know how to keep your skin safe this holi or all about the holi drink of Bhaang? Then keep reading HerZindagi.
Her Zindagi wishes all its readers a very Happy Holi. Let's celebrate this beautiful festival forgetting caste, creed, colour, and religion. Let's truly get drenched in just the colours of love.