Things You Learn About Your Partner While Working From Home
The COVID-19 quarantine has been in place for the past four months and this time has taught several couples a lot of things about their better half. Read on to know more.
No matter how much you hate being restricted in your homes, the lockdown has given you some quality time to ponder upon the little things in life. So many of them that get missed in the day-to-day busy and bustling life, this period is more like a reflecting phase for many of us. Be it spending time with family or discovering new hobbies, the lockdown period has given all of you some new discoveries.
Another thing which this period has made us realise is, some of the unknown habits of our respective partners. If you are a married couple, staying without your family, then this is the time to explore the hidden nature of your partner. Be it attending office meetings or washing the utensils, you might have discovered a different side to their personalities by now. Staying indoors 24/7, working from home, and doing household chores together has made us learn about several habits that perhaps we would have never found the time to figure out.
Cat Fights
Spending most of the time together naturally gives rise to a number of fights, be it small or big. The lockdown period is testing the patience of several couples quarantined together. Even menial issues might become big enough and lead to a heated argument. A general trend of increased irritation was seen during the past four months of lockdown in couples especially.
There might be times when a couple feels that their relationship has a sunny to a cloudy side, however, the key is o never lose the focus. Make sure you never cross the line by either getting aggressive or violent during an argument. Even if you two land up in a heated exchange of words, it is always advisable to come together as two mature people and sort out your issues. Always remember that no matter how much you fight the whole day, he is still going to be on your side by the end of it all and that's all you need.
Don't Miss: These Vastu Tips Will Help You Get Married Soon!
Working Nature
Everyone has two different sides: one is their 'work nature' and other is their 'at home nature'. You might have been well aware of the 'at home nature' of your better half but it is rare that you get to witness their 'work nature '. It might be fun seeing them work from home or attending video conferences with a crisp shirt on top and shorts below and see how they deliver their assignments.
Multi-Tasking Skills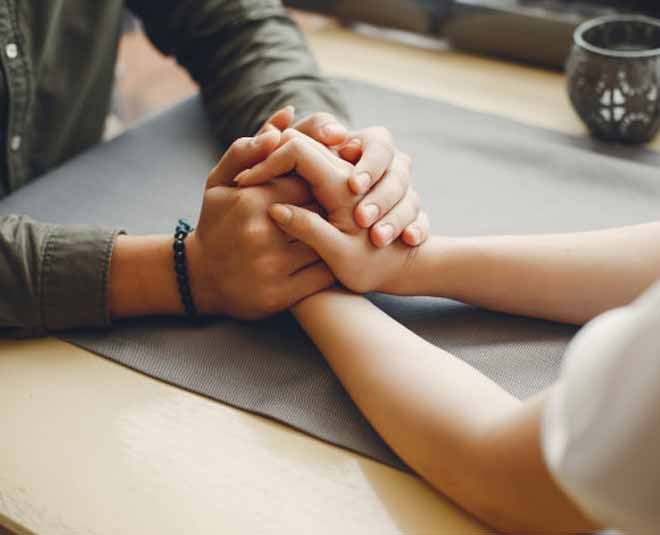 Working from home while managing your home together puts your multitasking skills at test. If you both are working, you might have divided the household chores between yourselves. Be it cleaning the house, washing the dishes, or cooking, you will get to know the hidden superpower of your better half. A perfect balance needs to be maintained between professional and personal life in order to make both run smoothly.
Don't Miss: Have A Short Tempered Friend Or Partner? These 5 Key Points Will Help You Deal With Them
The Sweet Side
With ample free time at hand, this is the time to make some sweet memories together. Be it surprising you by their cooking skills while trying hands at preparing your favourite dish, or giving you a handmade gift or doing something romantic, you will get to know about your partner's sweet side during this period.
Make sure you make the most of your time being quarantined together as this will allow you to value your partner more apart from creating a bond that brings you mentally closer. This is the time to show how much you both care for each other and how the chaos outside is helping you build your partnership of a lifetime.
If you liked this article, do share your feedback with us on our Facebook Page. For more such stories, keep reading HerZindagi.com