Shehnaaz Gill, who won millions of hearts with her stint on Bigg Boss 13 has been making headlines for her physical transformation for a long time now. The Punjabi actor and singer lost a lot of weight after coming out of the Bigg Boss house.
Post the controversial show, a lot of work projects came her way and she completely transformed herself into a new Shehnaaz Gill. She ended up inspiring a lot of her fans with her tremendous weight loss. Lovingly called 'Punjab Ki Katrina Kaif', Shehnaaz Gill lost about 12 kgs and her fans keep asking her the secret behind it.
Though Shehnaaz Kaur Gill has talked about her weight loss journey a couple of times in the past, she is always bombarded with similar questions during her live sessions. This time too, when Shehnaaz Gill surprised her fans by going live on YouTube, she was asked to share about her weight loss journey.
Entertainment Industry Only Prefers Slim Girls
While talking about her weight loss journey during the live session, she shared how she eats everything but controls her portion. Shehnaaz Gill shared that her team keeps telling her to stop taking sugar and salt on the days she is shooting. She feels that one needs to check on the quantity and with time, one gets into this habit.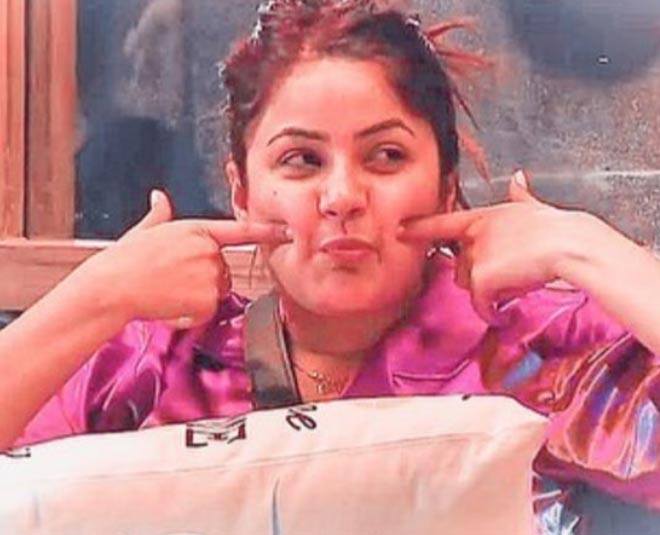 Further, when one of her fans told her that she looked prettier when she was inside the Bigg Boss house, Shehnaaz Gill shared that it was her favourite avatar too and it would be easier for her to go back to that chubby look but then she won't get work in the industry. Shehnaaz Gill shared that only slim girls get work in the industry.
Well, this is not the first time an artist has gone fat to fab to become a part of the showbiz. Many actresses in the past including Sara Ali Khan, Sonam Kapoor, Sonakshi Sinha among others have lost oodles of weight to make it big in the industry.
Is The Audience Uncomfortable Seeing Realistic Bodies?
The entertainment world has set such unrealistic standards of beauty through the decades - slim bodies, long and thick tresses, and flawless skin. However, this is all unreal!
Many artists from the industry in the past have shared how pressurising it is to look good in the industry.
Roshni Chopra
View this post on Instagram
Telly actress Roshni Chopra shared how it is important to be skinny for survival in the industry. In an interview with IANS, Roshni Chopra said, "There is a lot of pressure to look good in the industry. When we look at 1960s, 1970, and 1990s, actresses were not expected to be skinny. But now you are expected to be size zero. You have to be fit."
Don't Miss: Prominent Actresses Unfold Ugly Truths About Body Shaming In The Film Industry
Adaa Khan
Naagin actor, Adaa Khan too talked about the pressure on celebrities to look good all the time. In an interview to Hindustan Times, she said, "Every actor has to be conscious today. When you go for an event as a celebrity, your fans only want to see what you are wearing, how you are looking, so you have to be careful of your clothes, hair, and makeup. Everything needs to be just right!"
Don't Miss: Are You Really Body Positive? Read On To Find Out
Sonakshi Sinha
View this post on Instagram
Sonakshi Sinha too talked about the pressure on actors to look perfect in an interview. In an interview with Indianexpress, she shared, "I think actors are always under pressure to look perfect all the time. However, it depends on the particular person on how you feel that pressure. I have always been somebody who has been projected as a healthy body image."
"I know that young girls take us as an inspiration. They follow us in every way. Therefore, I don't want to give any wrong message regarding health related issues. What I feel is that you have to be healthy and happy if you want to do something noteworthy in your life," she added.
Khushboo Kamal
Telly actress Khushboo Kamal, who has been a part of shows like Bhabhiji Ghar Par Hain also talked about how the pressure in showbiz can affect mental and physical health. In an interview with TOI, she said, "Celebrities like Deepika Padukone and Lisa Ray were also in depression. It's okay to not feel good all the time. People should come forward and talk. There is a lot of pressure in the TV industry, there are no particular working hours so there's often not enough time to take care of ourselves. It is natural to go into depression in showbiz, but it shouldn't be treated as a stigma."
"We think that showbiz is a glamorous industry, but it's not. One needs to be ready for all the challenges. It is not easy to make a career in the showbiz industry. There is so much pressure, which ultimately has an impact on your physical and mental health. But in India, we don't take this seriously and that's sad," she says, adding, "When someone is depressed, we shouldn't just ask them to go easy on the work and personal front, we should encourage them to talk," she further added.
Though many actresses in the past including Deepika Padukone, Vidya Balan, Bhumi Pednekar have managed to redefine these unrealistic standards of B-town with movies like Chhapaak, Dum Laga Ke Haisha, and The Dirty Picture, it looks like we still have a long way to go. Appearances matter, many still aspire to look a certain way to fall under the 'flawless' tag.
High time the industry starts to normalise every body type and starts to make projects that are more inclusive and accepting.
We really wonder when will the showbiz really put an end to this superficiality. Tell us your thoughts on the unrealistic standards set by the entertainment world all these years on our Facebook page. For more such stories, stay tuned!