There are days when you just wish to spend some time with yourself, meditate or just pray for a better tomorrow. I always feel like some natural aroma in your balcony or pooja room can add to the vibe and bring calmness to your body and mind. I recently started using these incense sticks and cones from Nirmalaya and here is my detailed review.
Claims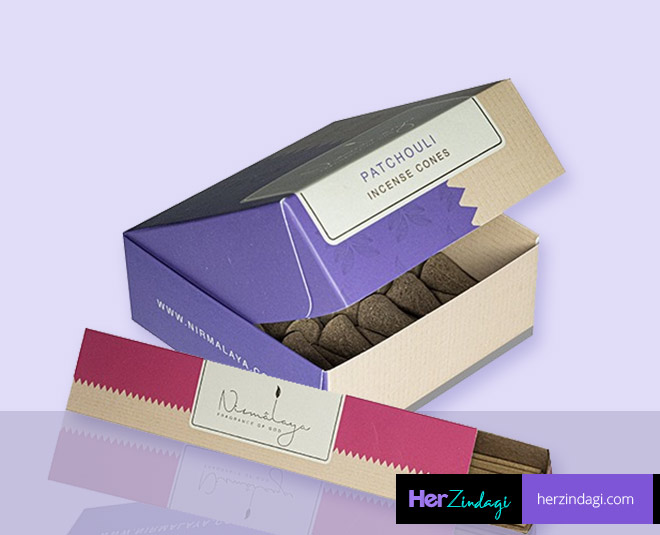 The brand claims that the flowers are first collected from the temples and then segregated from the wastes. The recycled flowers are then dipped in natural essential oils. Further, the flowers are dried and converted into a powder form. This powder is then used to create all the different products like incense sticks or cones. All the products by the brand are charcoal and toxic-free. The incense products are prepared keeping in mind a patented formula from CSIR which guarantees the items are safe for everyone around.
Packaging
Both the products, incense sticks, and cones come in cardboard box packaging. The moment you open the box, you get a beautiful aroma. The incense sticks have a pull-out cardboard packaging while the cones come in a square box.
Price
Patchouli Incense Cones - Rs. 150 For 30 Cones
Rooh Rose Incense Sticks - Rs. 150 For 30 Sticks
Don't Miss: Here's How You Can Set Up A Calm Meditation Corner
My Experience
I personally liked all the fragrances but wanted to try patchouli incense cones and rooh rose incense sticks first. Both the fragrances have a beautiful, calming aroma which is just so refreshing. I usually use them in my pooja room or on days I just want a natural and light home fragrance. These can also be used for aromatherapy and meditation. The fragrance continues to linger even when the incense burns out. The incense sticks last for about an hour and leave the entire area aromatic. Rose is anyway a great fragrance and can be used on everyday basis for a little fragrance around. Some days I also like placing the incense stick in my balcony where I usually do Yoga or just lay back and soak the sun. It refreshes my mind and helps me have a positive day ahead.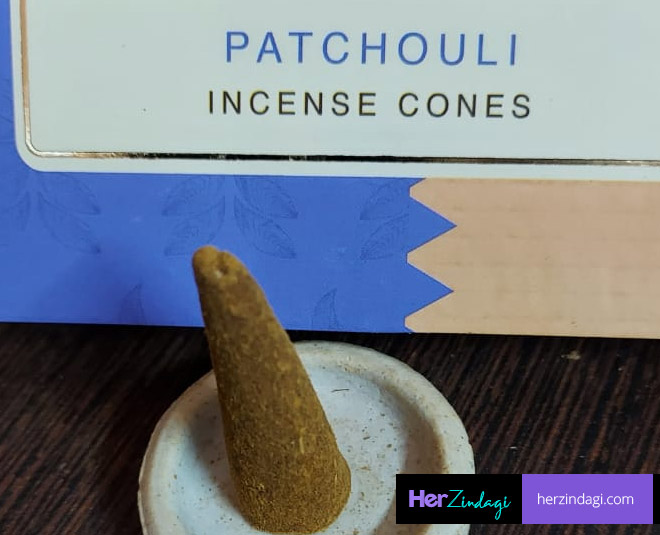 Patchouli incense cones are made using patchouli essential oils which have anti-fungal, anti-inflammatory, antiseptic, and antidepressant properties which I thought was amazing and I found the aroma very pleasant. The incense cones come with a mini stand which makes it easy for me to place them just anywhere. I especially use these incense cones during the everyday puja ritual and it adds so much positivity to my day.
As the fragrances are all-natural, I don't really have to worry about anyone's health at home.
Don't Miss: See Pics: Revamp Your Pooja Room With These Latest Decor Ideas
Pros
Affordable
Natural fragrance
Environment friendly
100% organic
Cons
None for me
My Verdict
Both the incense cones and sticks are available in a variety of fragrances and you can pick one as per your choice. It deserves a try if you are looking for natural fragrances for your pooja room or meditation sessions. Also, the products are quite affordable for the quantity.
My Rating
5/5