Veteran actress Neetu Kapoor is known for being part of some of the biggest Bollywood hits. She was one of the most celebrated stars of her time. Other than her work, she also garnered attention for marrying in the Kapoor khandan. While she faced trouble in her marriage, Neetu Kapoor was also blessed to have her kids around for support.
Everyone knows Neetu Kapoor is very close to her son actor Ranbir Kapoor. They share a very strong relationship, so much so that Neetu Kapoor has been quoted calling Ranbir her only confidant. Other than Ranbir, the actress also shares a great bond with another member of her family. Not her daughter, but Riddhima Kapoor Sahani's husband Bharat Sahni.
Neetu Kapoor & Bharat's Fun Social Media Posts
They often post family photos on Instagram and tag each other to take up challenges. Once, Neetu Kapoor tagged her son-in-law to take up the TRX workout challenge. Bharat not only accepted and completed the challenge but also uploaded a clip on his social media handle, tagging the veteran actress. "Life's all about taking challenges! @neetu54 Just took yours..... 40X5. That's my count! #trxworkout #fridaynightfitness @samjithgopalrfgfitness," he wrote.
View this post on Instagram
How Neetu Kapoor Met Bharat Sahni?
Talking about her strong relations with Bharat, Neetu Kapoor revealed how she met him during an interview. "She [Riddhima Kapoor Sahani] met Bharat, who lives in Delhi while studying in London. They knew each other for three years. After they came back, Chintu asked her to give it another year to see if they still felt the same way," she said.
"They did and now they're getting married. The loveliest thing about Bharat is that whenever he meets, he brings me flowers," added Neetu Kapoor as per an online lifestyle portal.
Why Neetu Kapoor & Bharat Sahni Share Strong Bond?
However, the flowers and great gesture are not the most significant reasons why Neetu Kapoor always found Bharat to be a perfect match for her daughter. Another reason is Riddhima and Bharat's love story. Neetu Kapoor also revealed in the interview that they have a similar love story as her and Rishi Kapoor's.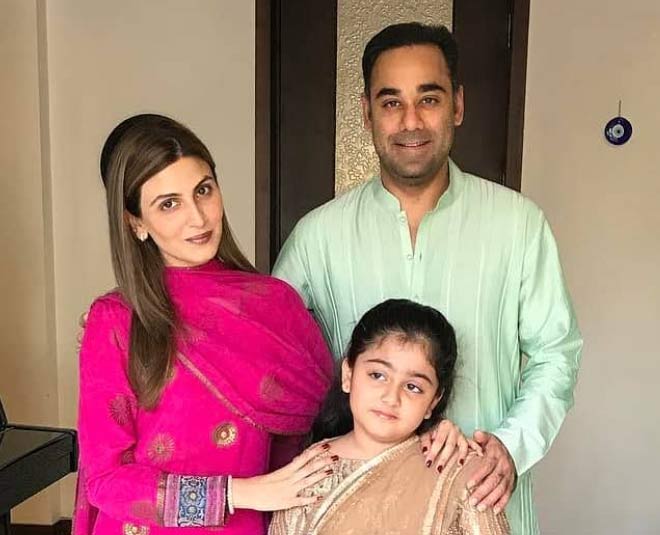 She was quoted saying, "the way Riddhima and Bharat got engaged is so reminiscent the way Rishi and I did." Rishi and Neetu Kapoor fell for each other while working together in a film named Zehreela Insaan in 1974. While it was not love at first sight, the two came along and end up tying the knot.
As per the reports, Neetu Kapoor knew her daughter's husband, Bharat Sahni before they got married. In an interview, she disclosed the same and talked about the incident when she met Bharat's mother Indu. "I knew Riddhima and Bharat were going around. Although I liked Bharat very much, nothin formal was said for quite some time," said Neetu Kapoor.
Don't Miss: After Years Of Bad Blood, This Reason Brought Sisters-In-Law Neetu & Babita Kapoor Together
"We were in Delhi for another occasion when my mother-in-law spoke to Bharat's mom Indu. Before we knew it, the engagement had been arranged. It was impromptu, and now the marriage," she added. Riddhima Kapoor Sahni tied the knot with Bharat Sahni in 2006. After four years of happy married life, Riddhima gave birth to a baby girl, whom she named Samara.
Don't Miss: Sisters Rivalry: Here's Why Karisma & Riddhima Kapoor Can't Stand Each Other
Do let us know your thoughts about Neetu Kapoor and son-in-law great bond by commenting on our Facebook page. Stay tuned to HerZindagi for more such stories.
Picture Courtesy: Pinterest, Instagram