Bollywood has many sweet sibling duos, and we love to see them showering love on each other, from time to time. However, just like any other household, there is also a sister duo in the Bollywood industry, who don't share a very delightful relationship with each other. In fact, the feud is so strong that they can't even stand each other. We are talking about the Kapoor sisters, Karisma and Riddhima. While one is an acclaimed actress, the other one is an ace jewellery designer.
The bad blood between these two Kapoor families is not new. In fact, both sisters' mothers, Babita and Neetu Kapoor have been known for not getting along for the longest of time. While no one seems to know what triggered the fight between these Kapoor daughters-in-law, it is believed that it is going on from almost three decades now.
However, as per media reports, during Kareena Kapoor's wedding with Saif Ali Khan, Babita extended the olive branch towards Neetu by personally inviting her to the wedding. "Kareena's wedding served as the occasion for Babita to fix relationships. That included a friendly gesture towards the estranged sister-in-law," a source close to the Kapoors said.
Don't Miss: Karisma Kapoor: Learn How To Ooze Glamour In Silk Ensembles From The Actress
Coming back to the younger members of the Kapoor family, cousin Riddhima and Karisma terms are so bad that they both didn't even attend each other's wedding ceremonies. While Riddhima's younger brother, Ranbir Kapoor is known to share a great bond with Kareena and Karisma, looks like, even after so many years, the cold war between the sisters has not diminished.
To make things worse, back in 2017, Riddhima, who has a successful jewellery brand, R Jewellery, partnered with Lolo's ex-husband, Sanjay Kapur 's new wife Priya Sachdev. The two ladies became business partners for a venture.
Don't Miss: Riddhima Kapoor Shares Ingredients Of Her Immunity Boosting Tea
While Riddhma has always been vocal about her liking for Priya, on the other hand, Karisma labelled Sanjay's new wife as a home-breaker, post her divorce. But, on the other hand, Riddhima has always been seen liking and supporting Priya's IG posts.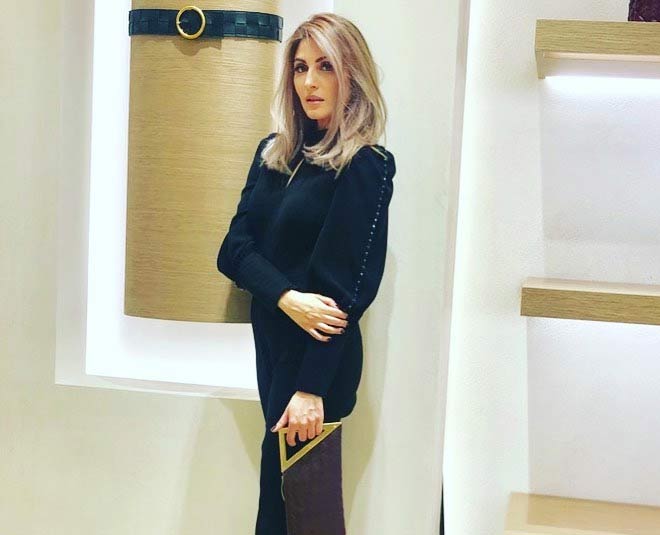 As per reports, a source close to the development was quoted as saying, "Priya's fashion portal, Rock N Shop, will soon start selling jewellery designed by Riddhima. Her label, R Jewellery by RKS, has been snapped up by Priya. That's not all, Riddhima will feature in a promotional video for Priya's website too."
Karisma Kapoor never talked about her relationship with her cousin on any platform or during any interviews, but this isn't the case with Riddhima Kapoor. Post her nuptials with Bharat Sahni in 2006, she opened up about her terms with Lolo and was quoted saying by a leading newspaper "I don't mind talking to Karisma".
Riddhima said this while visiting her maika for the first time since her marriage. She also added that "I may even go across to her home in Delhi, in fact, her mom-in-law keeps calling me over." Karisma, who has two kids, Samiera and Kiaan, with her ex-husband, officially parted ways with him on June 13, 2016, after 11 years of marriage. The couple was granted divorce by the Mumbai Family Court.
If you liked this article, do comment on our Facebook page. Stay tuned to HerZindagi to read more such articles.