The Ambani family is not only the richest but also the most talked about families in India. India's richest family consists of Mukesh Ambani, wife Nita Ambani and their kids, Akash, Isha and Anant. Akash and Isha Ambani got married last year and Shloka Mehta and Anand Piramal became a part of the clan. Right from the grand parties the family hosts to their donations, everything becomes the talk of the town. We all love reading about the Ambani, love watching them hosting big parties, everything they do is grand and deserves attention.
If you too love the Ambani family, then here are some unknown facts you would love to know.
Mukesh Ambani Earned Rs 7 Crore Every Hour In The Year 2019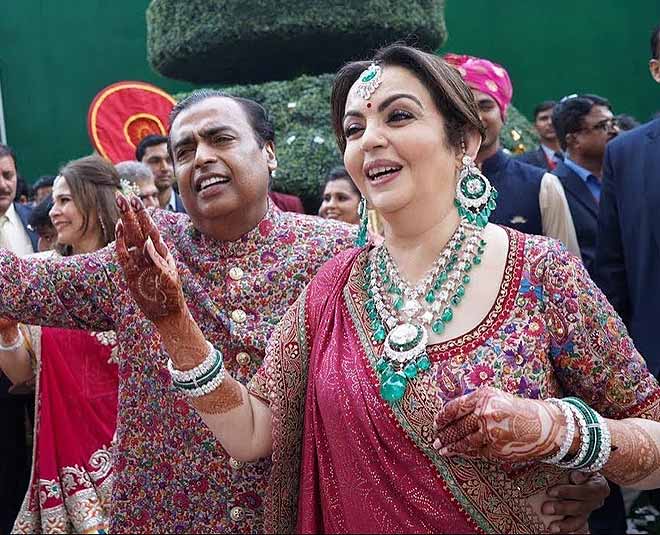 According to the ninth edition of the Hurun Global Rich List 2020, Mukesh Ambani topped the list of billionaires in India. He earned Rs 7 Crore every hour in the year 2019. According to the list, Mukesh Ambani is the 9th richest person in the world.
Antilia Is The Most Expensive Home In The World
According to a report, Antilia, the much talked about residence of the Ambanis is the most expensive house in the world. It is the first house that costs more than 1 billion dollars. Antilia is a 27-storeys building and has a staff of 600 people.
Don't Miss: Take A Tour Of Nita And Mukesh Ambani's 4,00,000 Sq.Ft. Mansion 'Antilia'
Anant Ambani's Devotion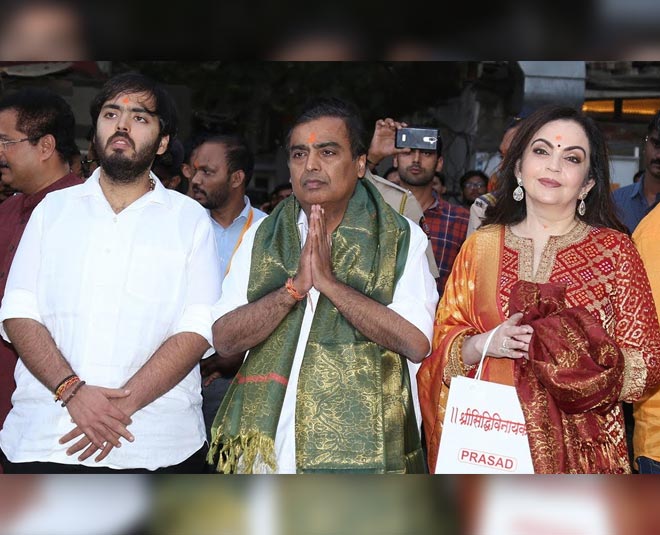 Many don't know that the youngest member of the Ambani clan, Anant Ambani is a spiritual peson and believed a lot in Lord Hanuman. According to a lot of reports, he regularly visits Lord Balaji temple. When he was in his teens, he donated something really special to the temple. He donated a sacred white elephant as a present to Lord Balaji.
Don't Miss: Things You Don't Know About Isha Ambani, Her In-Laws, Work & More
The Family Spends Sundays Together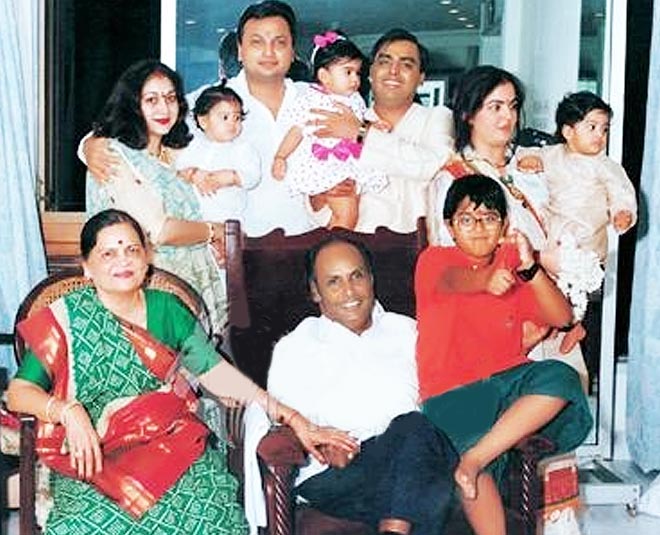 India's richest family, the Ambanis make sure that they spend time with each other. Mukesh Ambani, during various interviews, has shared that he likes to spend his Sundays with his mother, wife, and children. Also, do you know there is a family photo or a picture of Mukesh Ambani's father, Dhirubhai Ambani in every room of the house?
Ambanis Were Once A Middle-Class Family
When Mukesh Ambani and Anil Ambani were young, they used to live in a 2 BHK apartment. Their father, Dhirubhai Ambani's business was not yet successful. They led a very simple life before the Reliance company became successful. They used to rarely get any pocket money. Today, they are the owners of the world's best cars but they once used to travel by public transport.
Mukesh Ambani Was Least Interested In His Studies
When he was young, Mukesh Ambani had a lot of interest in playing hockey. He had no interest in studying during his school days. However, he still managed to get a BE degree in Chemical Engineering from the Institute of Chemical Technology. He also enrolled for an MBA at Stanford University but withdrew and joined his father's business.
Isha Ambani Became The Youngest Billionaire Heiress In The Year 2008
Daughter of Mukesh Ambani and Nita Ambani, Isha Ambani is now married to businessman Anand Piramal. When she was young, she became the youngest billionaire heiress with 80-million dollar shares of the Reliance Industries.