KWK Is Coming Back: Statements Made In The Show That Sparked Controversy!
Koffee with Karan is a popular talk show in which celebrities sit on the couch comfortably, play games and spill juicies gossips.
Karan Johar had us for a moment when he shared a post on his social media account stating that the popular talk show 'Koffee With Karan' will not return for its seventh season.
His note read, "Koffee With Karan has been a part of my life, and yours, for 6 seasons now. I would like to think we have made an impact and even found our place in pop culture history. And so, it is with a heavy heart that I announce that Koffee With Karan will not be returning".
This news left the fans sad and heartbroken, but not for too long. Because soon after that, he shared on his social media account that "Koffee with Karan will not be returning...on TV! Because every great story needs a good twist, I'm delighted to announce that Season 7 of Koffee With Karan will stream exclusively on Disney+ Hotstar!"
Koffee with Karan is an interesting show that is extremely fun to watch and brings on gossip that is fun to listen to. So when Karan Johar announced that the show will be returning, fans were overjoyed.
There is so much to watch in the show, from building friendships to sparkling controversies. Take a look back at some of the most controversial statements made on Koffee with Karan that left us surprised!
1. The Nepotism Debate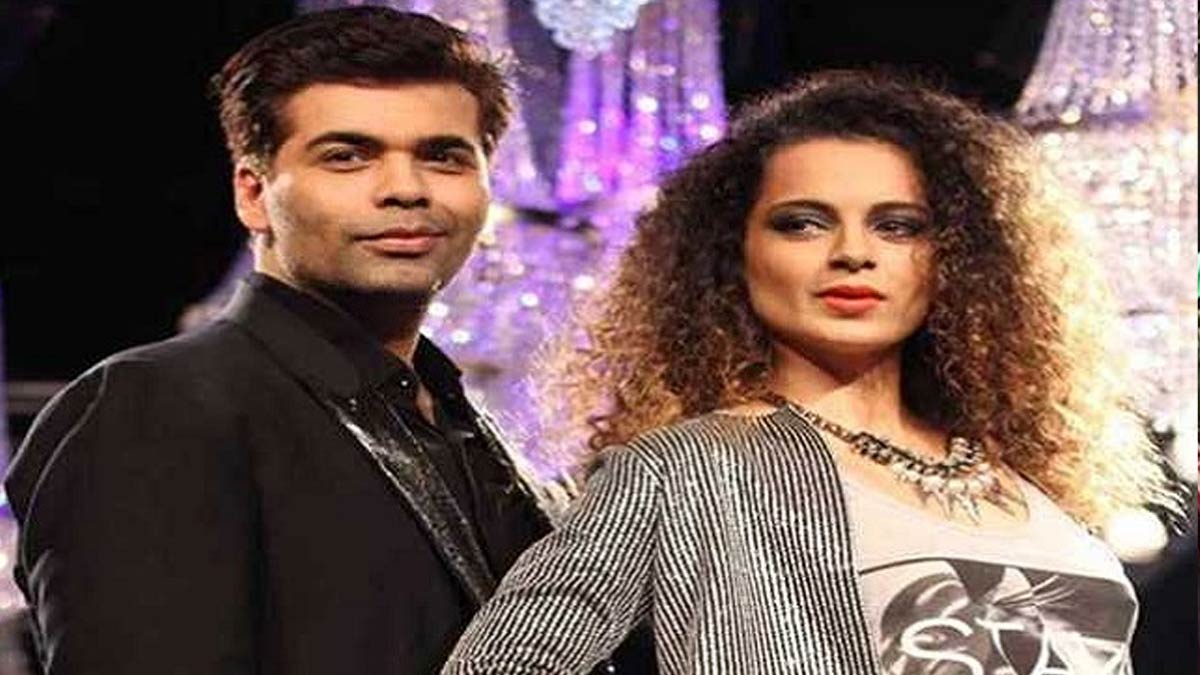 The whole ongoing nepotism debate got its air on the Koffee with Karan show, when Karan had invited Kangana Ranaut and Saif Ali Khan to the show.
When asked who in the movie industry has given her an unnecessary attitude, Kangana named Karan and called him the 'flag-bearer of nepotism' as well as 'movie mafia.' Karan Johar was surprised by the actress's response, and the episode drew attention worldwide.
2. Kareena Kapoor On Priyanka's Accent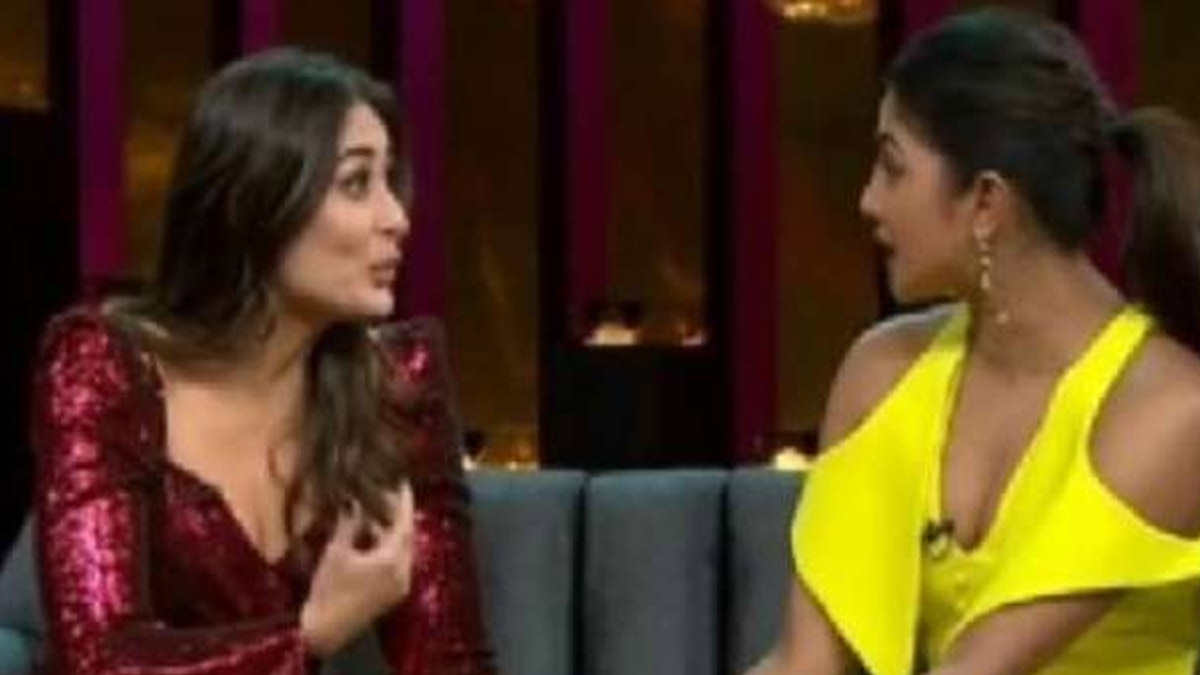 Kareena Kapoor said on the third season of Koffee with Karan that she wanted to ask Priyanka Chopra where she got her accent from.
In another episode, Priyanka Chopra replied to Kareena's question by saying, "The same place where her boyfriend gets it from."
3. Hardik Pandya's Sexism & Misogyny
One of the most controversial episodes of Koffee with Karan was with Hardik Pandya KL Rahul. In this episode, Hardik Pandya made a number of sexist and misogynist comments, which left a lot of people offended.
On the show, Pandya boasted about hooking up with multiple women and spoke about how open he is with his parents, saying he had once told them after losing his virginity, "aaj mai kar ke aaya."
He made it sound like an accomplishment, but it didn't end there. He then recalled taking his parents to a party and having them ask him which woman he was seeing, to which he responded by pointing to each one of them, "and they were like waah proud of u beta..."
He went on to discuss more problematic topics, including stalking on Instagram and butt-slapping your teammates. When asked what happens if they both fancy the same girl, Rahul stated it's the girl's decision, but Pandya countered with the sexist viewpoint that it's all about the man's talent and ability to close the deal.
However, neither the BCCI nor India's cricket captain Virat Kohli were comfortable with the remarks.
4. Emraan Hashmi's Comment On Aishwarya Rai & Shraddha Kapoor
During the rapid-fire round in an episode with Emraan Hashmi and his uncle, Mahesh Bhatt, Karan asked Emraan what comes to mind when he hears the name of a certain actress. When Karan asked about Aishwarya Rai Bachchan, Emraan quickly replied, 'Plastic'.
When asked about Shraddha Kapoor, he said: she should probably eat something.
Don't miss- Koffee With Karan: Most Entertaining Celebs
5. Ranveer Singh's Nasty Comments
When Ranveer Singh and his Band Baaja Baaraat co-star Anushka Sharma came on the show, Ranveer made a nasty remark about her. During a segment, Ranveer Said, 'Hey, you want your a** pinched? I'm right here.' This left everyone, from Anushka Sharma to the audience, shocked. 'Don't talk to me like that,' Anushka replied on the show.
Years later, when he returned to the show with Akshay Kumar, he made another snarky remark. He said, 'I went from child to boy while watching Kareena Kapoor swim.'
Don't miss- Koffee With Karan 7: Celebs Who We Might See On The Couch
6. Twinkle Khanna On Akshay Kumar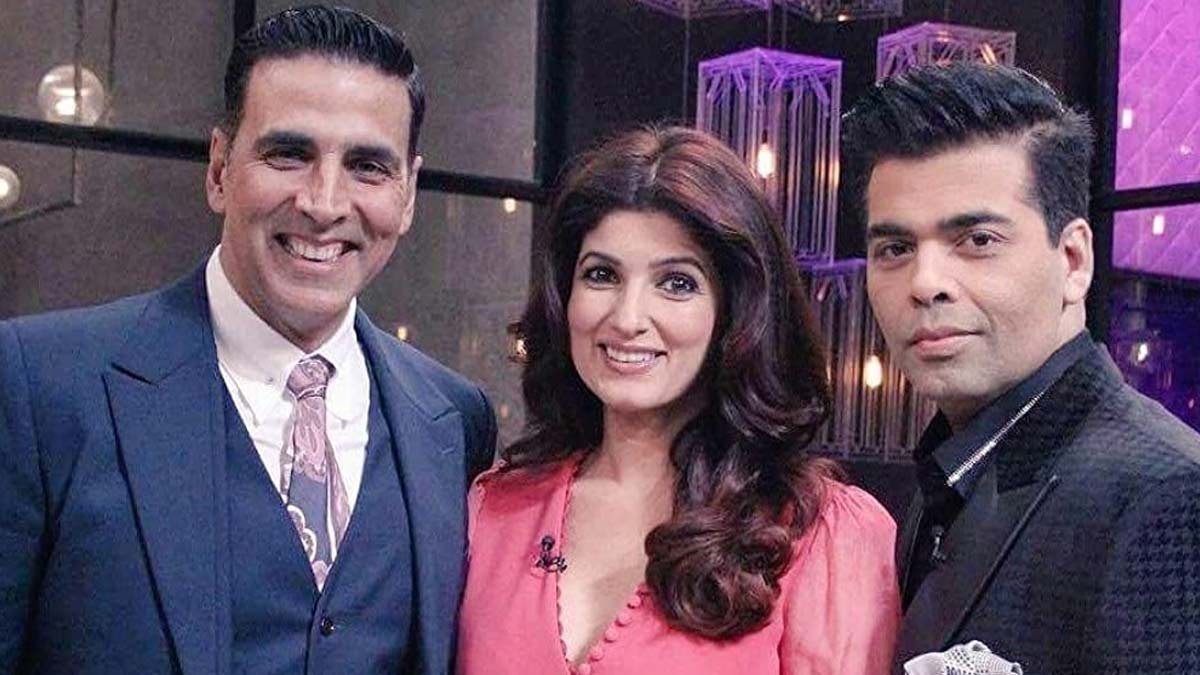 When Twinkle Khanna and Akshay Kumar appeared on an episode of Koffee with Karan, Karan asked a question, and the way Twinkle answered, it stunned everyone.
Karan asked, 'What does Akshay have that the Khans don't?' To this she replied, "Some extra inches."
Well, what do you think about these controversies? Share your thoughts with us by commenting on our Facebook page. For more such stories, stay tuned to HerZindagi!