Beauty pageants are not merely beauty contests that are designed to look for the most beautiful face. It instead is an amazing platform to empower women and help them bring changes in the society. As Manushi Chhillar, winner of Miss World 2017 once said: "It's not the most beautiful face that wins, it's one beautiful heart that is selected to represent those beautiful faces."
Over the years, we have seen some amazing girls winning the Miss India crown and making notable differences in society with their work and dedication. Some of them are Priyanka Chopra, Lara Dutta, Juhi Chawla, Sushmita Sen and many more. There were also some of the initial winners, who perhaps are lesser-known, but by no means are less remarkable. To reminisce their pageantry days, we bring you their unseen photos and details about their journeys so far.
Reita Faria
Miss India 1966
Current Status: Married to a doctor & settled in Ireland
Born on 23 August 1943, Reita Faria is one of the best examples of beauty with brains. She won the title of Miss World in 1966 and went on to become a doctor, besides receiving offers from films and modelling agencies. She tied the knot with her husband, David Powell, who is also a doctor just like her in Dublin, Ireland. She has been often invited as a judge for various beauty pageants, including Femina Miss India and Miss World.
Indrani Rahman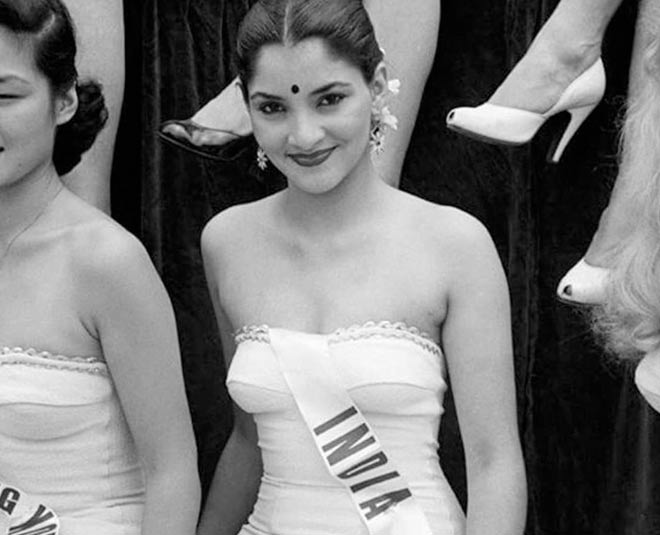 Miss India 1952
Current Status: Died 5 February 1999
She truly was a remarkable woman who inspired everyone around with her work and most importantly her dance. Indrani Rahman was 1952 Miss India title winner and an acclaimed classical dancer, who received prestigious Padma Shri award in 1969. Unfortunately, India lost its gem on 5 February 1999. Indrani was known to perform in front of remarkable world leaders like US President John F. Kennedy and Prime Minister Jawaharlal Nehru, Emperor Haile Selassie, Queen Elizabeth II and many more.
Yasmin Daji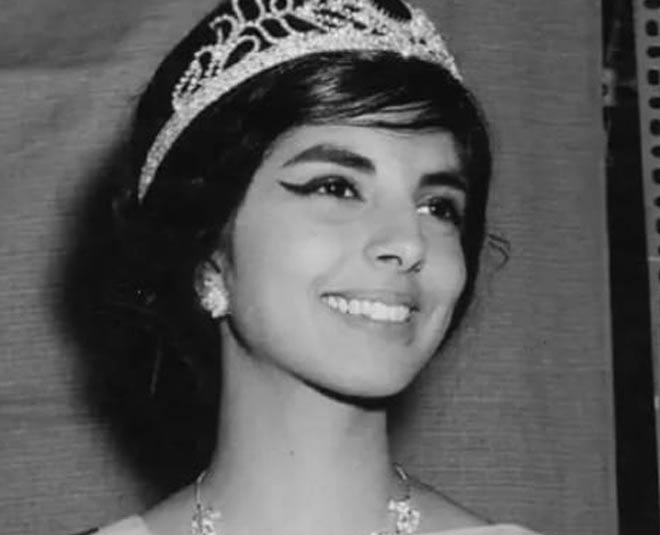 Miss India 1966
Current Status: Married & settled in the US
Yasmin Daji is among the few who have their name registered in the famous book Pride of India by Persis Khambatta. Currently 73-year-old, the 1966 Miss India title winner is also a doctor, other than being a model. She became the face of several brands and was considered one of the leading models of the country. She went on to become 3rd runner up of Miss Universe pageant in 1966.
Nayyara Mirza
Miss India 1967
Current Status: Married & settled in the US
The girl with the big beautiful eyes won everyone's heart with her wit and charming looks. The winner of the 1967 Miss India contest, Nayyara Mirza was just 17-year-old when she took part in the prestigious competition. Nayyara was from a conventional Muslim family, who converted to Hinduism and is now settled in the USA. She also went to participate in Miss Universe contest, post which she received many offers to work in films. Refusing all, she decided to settle down.
Persis Khambatta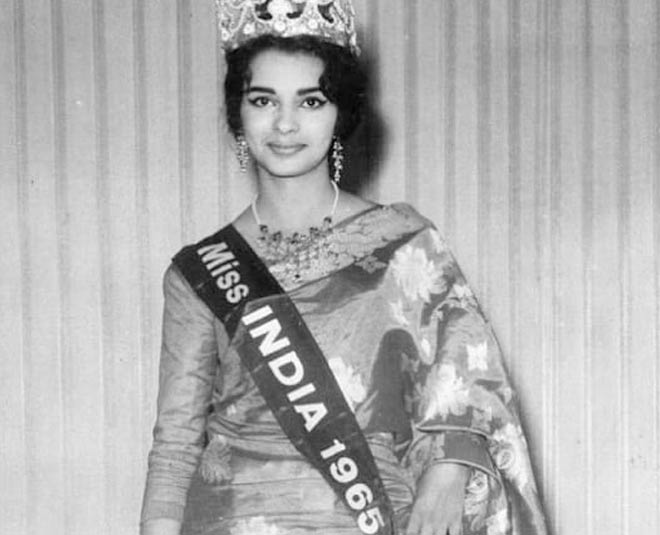 Miss India 1956
Current Status: Died 18 August 1998
Born on 2 October 1948, Persis Khambatta is remembered for her role in the feature film Star Trek: The Motion Picture. The winner of Miss India and Miss Universe 1956 competitions, she was just 16 when Persis rose to fame. She passed away in 1998, we remember her for being a great actress, who even shaved her head for making one of her roles look convincing.
Swaroop Sampat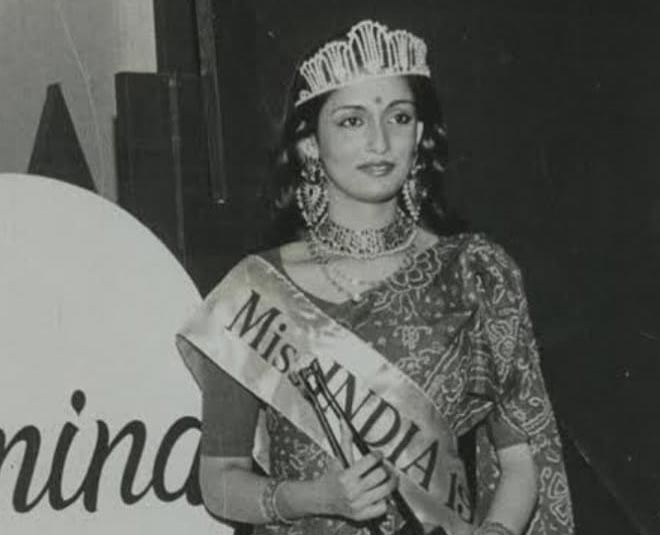 Miss India 1979
Current Status: Married to actor Paresh Rawal & a noted teacher
The winner 1979 Miss India title, she is one of the popular pageant winners, who went on to become a successful actress in the Hindi Film Industry. She worked in movies like Naram Garam and Nakhuda and television serial, Yeh Jo Hai Zindagi. Other than being actor, she is also a noted teacher, who has been recognised by PM Narendra Modi to head an educational program for children and Varkey Foundation as top 10 Global finalists for the Global Teacher Prize.
Sonu Walia
Miss India 1985
Current Status: Single mother to a daughter, shuffles between India & the US
A journalism student who went on win Miss India pageant in 1985. She then tried her luck in Bollywood and garnered popularity for her role in Khoon Bhari Maang. She tied the knot with Surya Prakash, a US-based hotelier and Indian film producer, who died in 2009.
Sangita Bijlani
Miss India 1980
Current Status: Separated from cricketer & ex-husband Md Azharuddin
One of the most popular Miss India winners, we know Sangita Bijlani as an actor who essayed roles in films like Qatil, blockbuster Tridev, Hathyar, Jurm, Yodha, Yugandhar, Izzat and many more. She was also a popular model and became the face of brands like Ponds and Nirma. Sangita also garnered attention for dating Salman Khan for almost 10 years. However, she got married to cricketer Mohammed Azharuddin in a star-studded ceremony.
Don't Miss: The Legendary Zohra Sehgal: The Badass Performer Who Lived Life to The Fullest
Diana Hayden
Miss India 1997
Current Status: Married to a health professional & settled in the US
The now 47-year-old beauty queen won Miss India and Miss World titles in 1997. She was last spotted in Bigg Boss house in 2008. However, she is not just a pretty face, but the writer of her book A Beautiful Truth which is on grooming. She, who is involved in various NGO work married Collin Dick, a public health professional from Las Vegas, United States (best places for solo travel in the USA).
Don't Miss: Do You Know About India's First Health Minister & Founder Of AIIMS, Princess Amrit Kaur?
Namrata Shirodkar

Miss India 1993
Current Status: Married to Telugu actor & star Mahesh Babu
Born on 22 January 1972, Namrata is popular for her many talents, besides being an acclaimed actress. She was awarded Miss India in 1993, and the actress has worked in more than two dozen films post that. Married to popular south-Indian star Mahesh Babu, they together have a son, Gautam Krishna Ghattamaneni, and a daughter Sitara Ghattamaneni. They are popular celeb couple, who recently marked 20 years of togetherness.
If you liked this article, do comment on our Facebook page. Stay tuned to HerZindagi to read more such stories.
Image Courtesy: Instagram (rarephotoclub)