The Mahamrityunjaya Mantra is one of the most revered mantras of the Rigveda. It is also known as the Rudra Mantra. For those who don't know, Rudra is the other name of Lord Shiva.
Many people consider it as the Moksha mantra because it is believed to bestow one with a long life and immorality.
The Mahamrityunjaya Mantra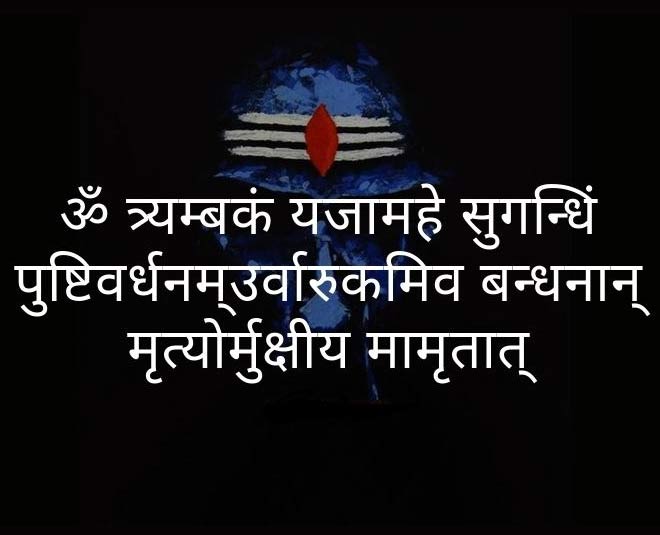 Image Courtesy: thehiddenroads.com
ॐ त्र्य॑म्बकं यजामहे सु॒गन्धिं॑ पुष्टि॒वर्ध॑नम् ।
उ॒र्वा॒रु॒कमि॑व॒ बन्ध॑नान् मृ॒त्योर्मु॑क्षीय॒ माऽमृता॑॑त् ।।
Om tryambakam yajamahe sugandhim pustivardhanam
urvarukam iva bandhanan mrtyor mukshiya mamtrat
The mantra roughly translates as, 'We pray to Tryambakam, Lord Shiva, the Lord with three eyes to nourish our loves and free us from death like a cucumber from its stem.'
Astrologer Sonia Malik shared that Mahamrityunjaya Mantra is Lord Shiva's mantra and believed to be the strongest among all the mantras among all the Vedas. She shared that the mantra literally means that we live a life without the fear of death. Reading this mantra prevents us from untimely death.
She also shared some benefits of chanting Mahamrityunjaya Mantra everyday with us. Read on.
The Benefits Of The Mahamrityunjaya Mantra
The expert shared that this mantra is usually recommended by astrologers to people who are suffering from chronic diseases. Chanting this mantra everyday can help one keep such diseases at bay and keep you healthy. Chanting one mala everyday in the morning can be beneficial. A single mala has 108 beads.
A lot of people feel obstructions and negativity in their life due to some reason or the other. Chanting the Mahamrityunjaya Mantra can help them reduce the impact of any evil powers or negativity over their life.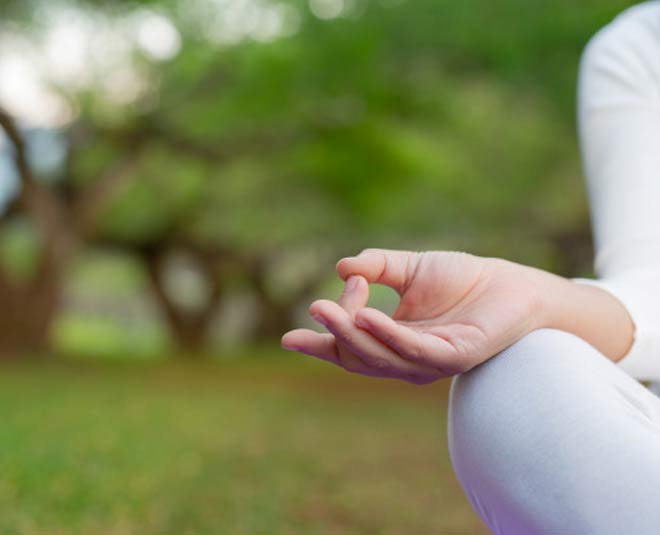 \
Image Courtesy: Freepik
If there are problems in the family or someone in the family is ill or negative then this mantra can be chanted in their name. Pray for that person, take their name and then start chanting.
The astrologer also shared that chanting this mantra can give you peace of mind. It positively affects the mental, physical and emotional health of the person. The person feels a lot more stronger if they chant the mantra everyday.
Don't Miss: These Shiva Mantras Will Help You Seek Blessings Of Lord Shiva
If you are someone who can't chant this mantra everyday then you can play it at your home or office everyday for 108 times. It will take away any negative energies from your home and family members and help you create a positive environment around you. However, to achieve the maximum benefits of this mantra, you should recite it on your own.
The expert shared that both birth and death are natural. Everyone knows that one day they have to die but there is this fear of death that never leaves us. Chanting this mantra makes us free from the fear of death. Other negativities that are a part of our life, including jealousy, greed, fear of losses, insecurity too kill us in some form or the other. This mantra helps us free from all the negatives and live a positive and healthy life.
Don't Miss: Reading 108 Shlokas Of Vishnu Sahasranamam Can Benefit Us In Many Ways
The Mahamrityunjaya Mantra can be chanted anytime and anywhere. It is best to chant it after bathing in the morning. Using a rudraksha mala to chant this mantra is considered beneficial. For best results, you should be chanting the mantra at least 108 times.
Tell us if you have any questions related to this mantra and we will get it answered from you by the expert. For more such Astro tips, stay tuned!
Did you like this article ?
Disclaimer
Your skin and body like you are unique. While we have taken all measures to ensure that the information provided in this article and on our social media channels is credible and expert verified, we recommend you consult a doctor or your dermatologist before trying a home remedy, quick hack or exercise regime. For any feedback or complaint, reach out to us at compliant_gro@jagrannewmedia.com