There has been a phase in th elife of almost all actors be it old or new when they have been embroiled in a controversy. Some have been in some serious soup nd som have even been unncessarily dragged into. Today we walk you through the time when Katrina Kaif had her on and off affair with controversies. Some we know are true but some we hope are not as Chinese whisper and stardom go hand in hand. So here are six incidents that tried to bother Katrina's peace.
The "Boom" Time
This film was her first onscreen film, her debut when you want everything to go right so that you get more projects, A number of times you are also stereotyped after a certain movie. But this one was a nasty project I am sure Katrina never wants to be seen on her CV or talk about it. This film debut of her's was with the Bad Man, Gulshan Grover and certain scenes are inforgettable and not in a good taste.
In one scene where Katrina is skimpily clad, Gulshn Grover oggles at her chest and then even put his face in between. It was a major shock when the scene resurfaced after she became a star. It made people cringe and the B grade movie obviously never worked out.
Mumbai To Ibiza With RK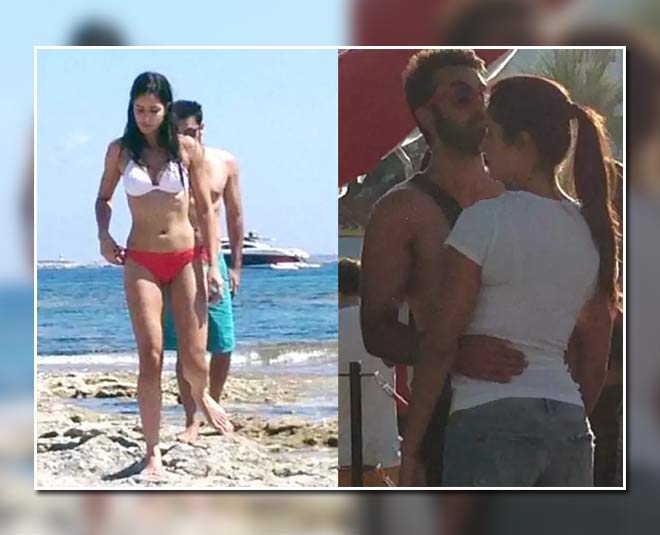 The actress has always tried her best to keep her private life very private. Be it with Salman or anyone else we may not even know of. This time it was where Ranbir Kapoor was involved. Katrina was questioned about her relattionship with Ranbir but she never said anything and kept mum.
However, the beans were spilt when the couple was spotted in Spain, holidaying together. While Ranbir was in his swimming trunks or beach pants, Katrina was in a white and red bikini suit. Their whole relationship was spilt wide open and it catapukted into a massaive controversy since Ranbir was with Deepika Padukhone earlier and we all know what went down that relationship.
But it became even more interesting when neither of the two said anythig regarding the pictures taht went viral of them together. Katrina later on also said to a media house or a portal that she would not have opted for a mis-matched bikini had she known that she would be clicked.
Domestic Abuse
No one had the confirmed story to it as any controversy involving Salman Khan is and we all know that, Katrina was physically abused by the superstar. The reports say that when Katrina and Salman were together, the couple was seated at a restaurant. Th etwo had a massive argument and in response, Salman who is well known to have behavorial issues and abusive nature, slapped Katrina. Katrina kept her dignity by not responding and got up and immediately left the premises.
Don't Miss: Here's What Aishwarya Rai Has To Say About Shah Rukh Khan On Removing Her From Several films
SRK VS Salman On Her Birthday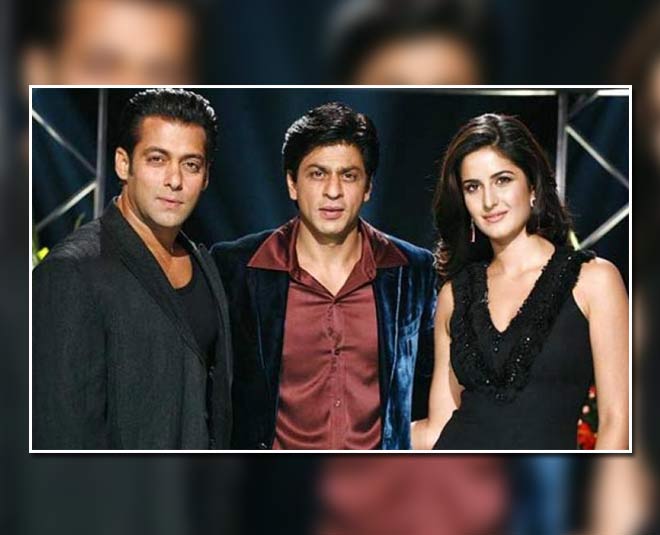 Now atleast on our birthdway, we all want things to go smooth, without obstavles and leave us with good memories, But Katrina was in for a dampener she never though would happen. It was a shocker for us all in fact when the news went viral. Salman and Katrina were together at the time but during some conversation between the two Khans, it got too heated and involved Aishwarya Rai (Salman's ex).
This led to a major fight which took so many years for the two to comeback and even stand together. The well known cold war left everyone mulling over what truly happened and will they ever patch up. They did come together but we all know that it can never be the same again between our Karan Arjun. But what was sad for Katrina was that it all happened on her 27th birthday an dwas unnecesaarily dragged into something which was nt her fault at all.
Don't Miss: When Shakti Kapoor Slapped A Contestant's Butt On Bigg Boss 5
Wardrobe
As per reports, Katrina Kaif's wardrobe was questioned and left Ajmer Sharif dargah officials rather angry. The actress is said to have worn a rather short skirt at the time when she was shooting for Namaste London. The whole episode own out of proprtion as the internet went abuzz.
Stay tuned to HerZindagi for more on the entertainment world.